Video Premiere: Nikhil P. Yerawadekar x Low Mentality 'Run Fast'
Watch former Antibalas/Akoya Afrobeat multi-instrumentalist Nikhil P. Yerawadekar & Low Mentality's afrobeat-influenced groove "Run Fast"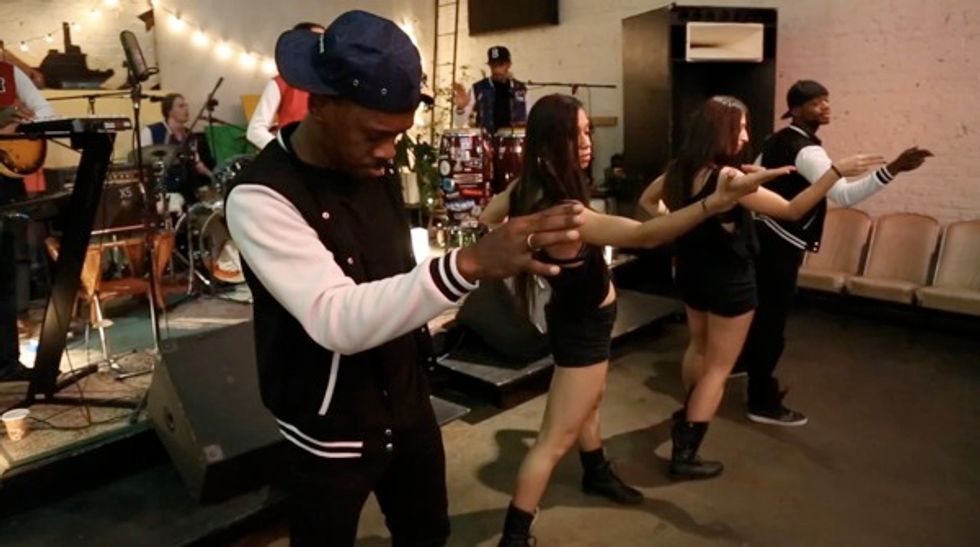 ---
Queens bred Nikhil P. Yerawadekar (Antibalas/Akoya Afrobeat) and his group Low Mentality come through with a rare-but-right approach for their first video single — all sounds and visuals in the clip for "Run Fast" were performed & recorded live at Brooklyn's Studio BPM. The result is an organic blend of afrobeat-tinged percussion/horns and monolithic melodies, fronted by some hypnotizing dancehall choreography. Watch the varsity jacketed Nikhil P. & Low Mentality crew in the video below and look out for the Run Fast 7" coming soon from Ubiquity Records.