Alkebulan Project artist Philou Louzolo shares the bright and vivid visuals for "Beng Beng Beng," featuring Elvira and Cool Joe.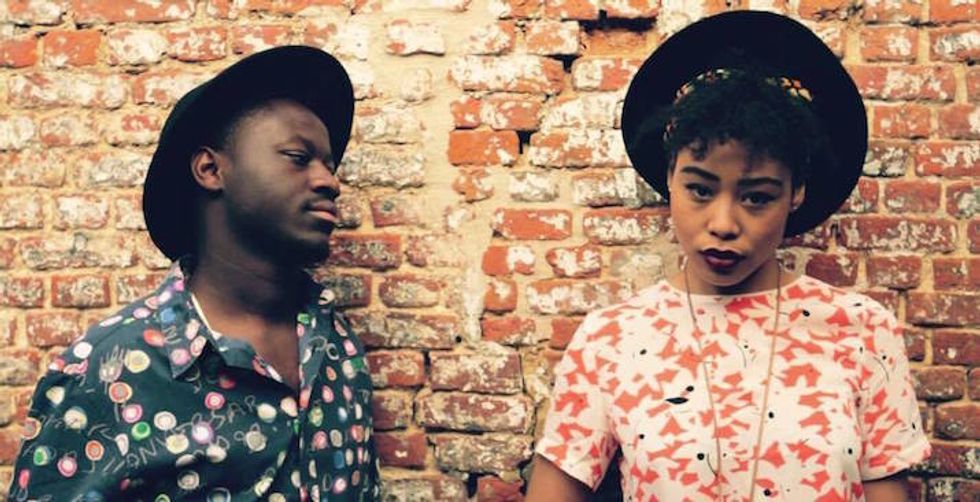 ---
The Alkebulan Project is formed by a group of young, African-rooted individuals that aim to create "the international voice for the modernized, wandering, global citizen who... conveys a mishmash of cultural inputs and influences from Africa." Featuring contributions by artists and writers from the likes of FOKN Bois, Akwasi, Delasi and project founder Rudy Asibey, the project will be releasing a series of four Alkebulan EPs and a book that compiles the  "untold stories of Africa and the African diaspora that ha[ve] been passed down from generation to generation," including folklore, anecdotes, travel diaries, interviews and fairytales.
"Beng Beng Beng" is a new music video from Alkebulan Project artist Philou Louzolo, a Netherlands-born house producer with Congolese, Nigerian and Sierra Leonean roots. The single repurposes a funk-indebted instrumental from Louzolo's Zolo Grooves EP, adding intricate rhymes and soothing vocals from Cool Joe and Elvira. Watch the bright and vivid music video for "Beng Beng Beng" below and get know more about the Alkebulan Project over at their website.