News
An African Minute: Nigerian Songstress Zara Gretti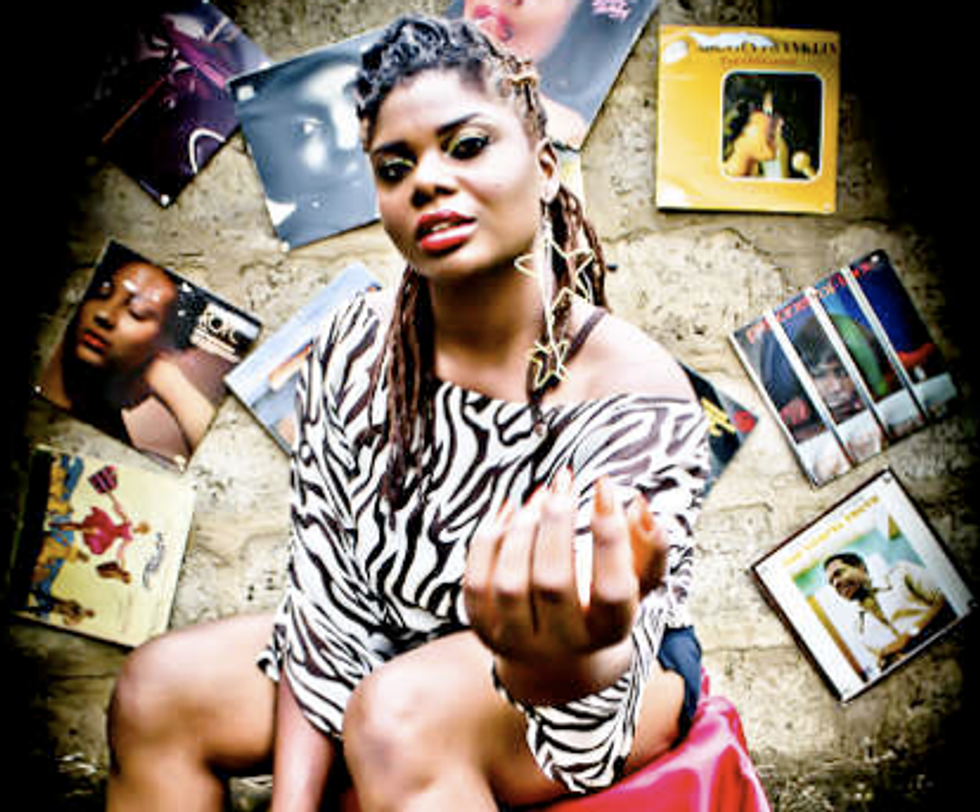 Zara Gretti is making waves in the Nigerian music scene with her new single "Teno" (below), a nice follow up to her hit "Aboko Ku."
[embed width="560"][/embed]
---
Zara Gretti is making waves in the Nigerian music scene with her new single "Teno" (below), a nice follow up to her hit "Aboko Ku" — a song that pokes fun at women who'd rather die than live without their man. In addition to her music career, Zara spent a year as an on-air personality at Rhythm 93.7 (the biggest radio station in Nigeria) during her National Youth Service Corp duty days. As an independent act, she's crossing borders and has caught our attention. Okayafrica asked her 5 questions as part of our An African Minute series.
1. Your music crosses a lot of genres, how do you define your sound?
Ah! My sound! I would describe it as a huge pot of soup. A combination of various ingredients that do well individually yet compliment each other. What you typically hear in my music is my delivery in song (melody), rap, patois and random sounds that just find their way to each track. I use my language (Yoruba) as well as local slang in addition to the English language in my music.
2.You lived in the US before moving back to Nigeria to pursue your music endeavors, why the move? Has Nigeria met your expectations?
I moved because the world enables it. As long as I can exist legally in any part of the world, I am entitled to go there and explore. I'm a Nigerian by birth and a naturalized American. I decided to return home and explore in a nation I had not experienced in over a decade. In the process I am learning more about myself as an African woman, and as an artiste. Expectations? What are those? Ha! Seeing as I had not been in Nigeria for a while and as an adult, I did not have many. I just wanted to learn how the society worked while sharing my music. Now, my expectation for myself is to hone my talent, invest, have fun and leave as big a mark in the international music scene just as other African artists who have come before me have done.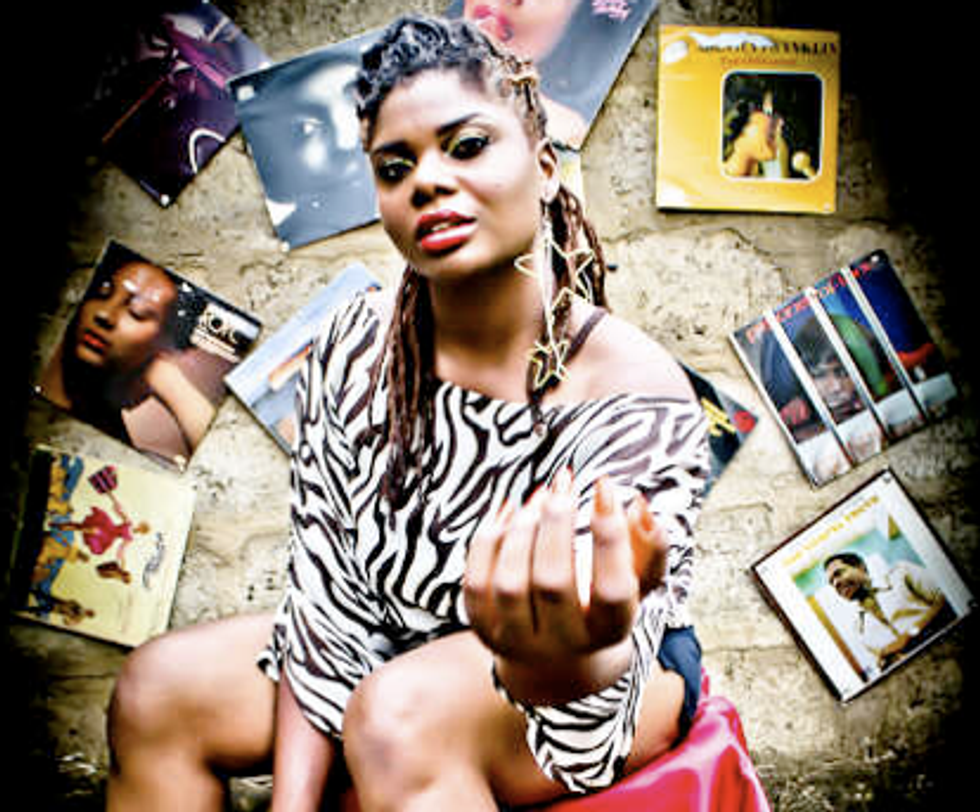 3.You use a lot of native languages in your songs, is there a reason? who inspires you?
As a Nigerian woman, it is important for me to share who I am through my music. I feel as though I am doing myself and my audience a disservice if I'm not myself. Using vernacular in my music is one the ways that I feel I can do that. I am inspired by people who aren't afraid to be themselves, who take risks and have broken across borders. Fela Kuti and his descendants are major inspirations to me. So is King Sunny Ade, the Marley's (Bob especially), Onyeka Onwenu, Miriam Makeba, and LadySmith Black Mambazo. As much as I have been inspired by Africans, non-African women who push the envelope like Madonna, Lauryn Hill, Rihanna, and Lady Gaga also influence me. The new age of Nigerian artists such as Don Jazzy and D'banj (who are now part of Kanye West's G.O.O.D Music family) and Wale keep me pushing and show me that there is an outlet for me as a Nigerian artist in the international scene.
4. What do you feel sets you apart from other Nigerian artists? what are your goals in the industry?
I am open to new sounds and experiences. I work with very talented producers like Spankie Doodle, Bigfoot of Micworx, DJ Klem of KnightHouse and many others. I keep it versatile as they all have different styles. I work with other African acts (Nigerians included) and push myself beyond limits. I also laugh a lot and I'm not afraid to make mistakes as long as I learn from them. I intend to build a reliable team and aim to become an international force to be reckoned with by God's grace.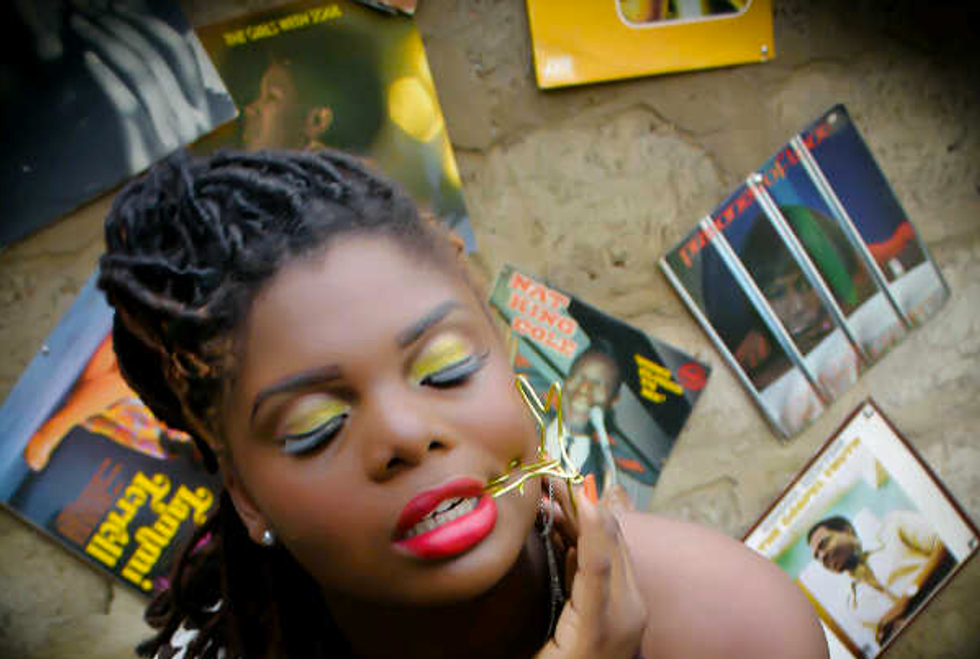 5. What does Aboko Ku mean?
"Aboko Ku" is a phrase that is generally used to make fun of women who "go through the fire" for their man or men. Haha! Literally it means "follow the husband till death" as a reference to women who wail and jump in their late husband's grave and beg to be buried with him. I was never a huge advocate of love so when I chose to make my first love song, I had to be able to relate. Aboko Ku is about a love I am yet to encounter, so in this song I am saying that I will wait for him (my Aboko Ku), and when he comes, I'll love him till death do us part. It was produced by Spankie Doodle and the lovely video was directed by Wudi Awa and shot in Nigeria. The former "Mr. Nigeria," Kenneth Okolie, played my lover in the video. He went through hell to get to me and all I did was wait for him; a suiting contrast to the song. "Teno," my latest single is different. The chorus instructs you to step on the gas, pedal to the metal things. It is a song about being driven in life. The track is backed by a major Afro-Techno beat, produced by Spankie who wrecked Aboko Ku as well. People seem to get a sexual innuendo from the song but hey! who doesn't enjoy a good ride ;)
Be sure to follow Zara on Twitter. Check out African Minute's interview with a celebrity hair and make up stylist from Zimbabwe, and a cartoonist from Kenya.
[embed width="560"][/embed]