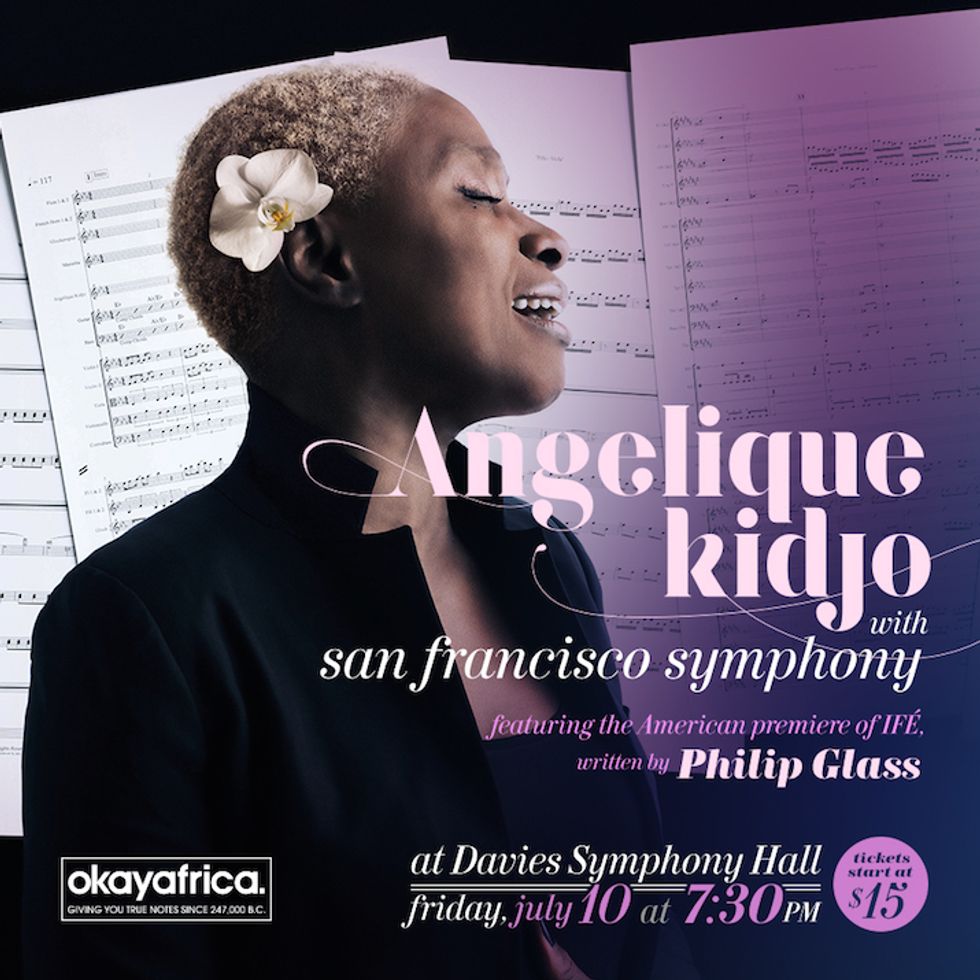 Beninese singer Angélique Kidjo will perform the American premiere of her Philip Glass collaboration with the San Francisco Symphony.
---
Beninese singer Angélique Kidjo is set to make the American orchestral debut of Ifé: Three Yorùbá Songs, her collaboration with renowned composer Philip Glass on July 10 with the San Francisco Symphony. The piece, which is a tribute to the Yoruba kindgom, consists of three parts — "Oshumare," "Yemandja" and "Olodumare." "Ifé... is believed to be the place where the world was created," Kidjo explains. "The god Olodumare sent his Orishas Obatala and Oduduwa to the world in order to create the land, Yemandja ran away and joined the ocean. Oshumare, the rainbow snake, encircles the earth and prevents it from falling."
Ifé: Three Yorùbá Songs will be arriving in San Francisco after its world premiere with the Philharmonie Luxembourg. "Together Angélique and I have built a bridge that no one has walked on before," Glass proclaims. Watch an excerpt of Angelique performing "Olodumare" with the Luxembourg philharmonic as well as an interview with Glass discussing the collaboration underneath. Okayafrica is giving away two pairs of tickets (winners have been contacted) to the San Francisco concert, enter below for your chance to win.
>>>Buy Tickets To Angélique Kidjo Performing 'Ifé' with the San Francisco Symphony