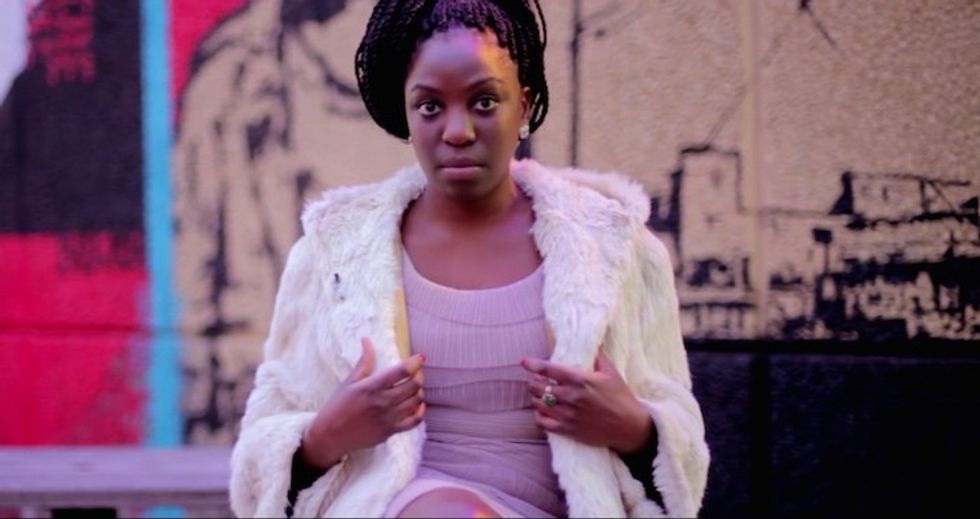 ---
Pretty is a weekly documentary series from Nigerian-American filmmaker and blogger Antonia Opiahexploring the relationships that black women across the globe have with self-image in spaces that tend to favor Eurocentric beauty archetypes. The series, which launched in January, poses the question "What is pretty?" to a diverse cast of women who candidly share their reflection on how they find beauty in themselves despite living in major cities where blonde hair and blue eyes are placed on a pedestal. So far, Pretty has touched down in Paris, Milan and London, where each woman interviewed has provided a unique perspective on their own personal relationship with identity, self-acceptance and style.
As the publisher of natural beauty and haircare site un'ruly, Opiah had previously explored notions of black beauty with the divisive You Can Touch My Hair exhibit, which centered around the fascination non-black people often have with black hair.
After Europe Opiah plans to bring the series across the globe, starting with Africa and then North America and South America. Watch a trailer and all 16 episodes below. Subscribe to Pretty's YouTube channel here, and keep up with the series on Facebook, Twitter and Instagram.
H/T Shadow & Act