Style
Art Comes First x Rule Of Three's 'Disciplines of Dressing' Series
Art Comes First edifies the standard wardrobe in a series of six short films with Rule Of Three.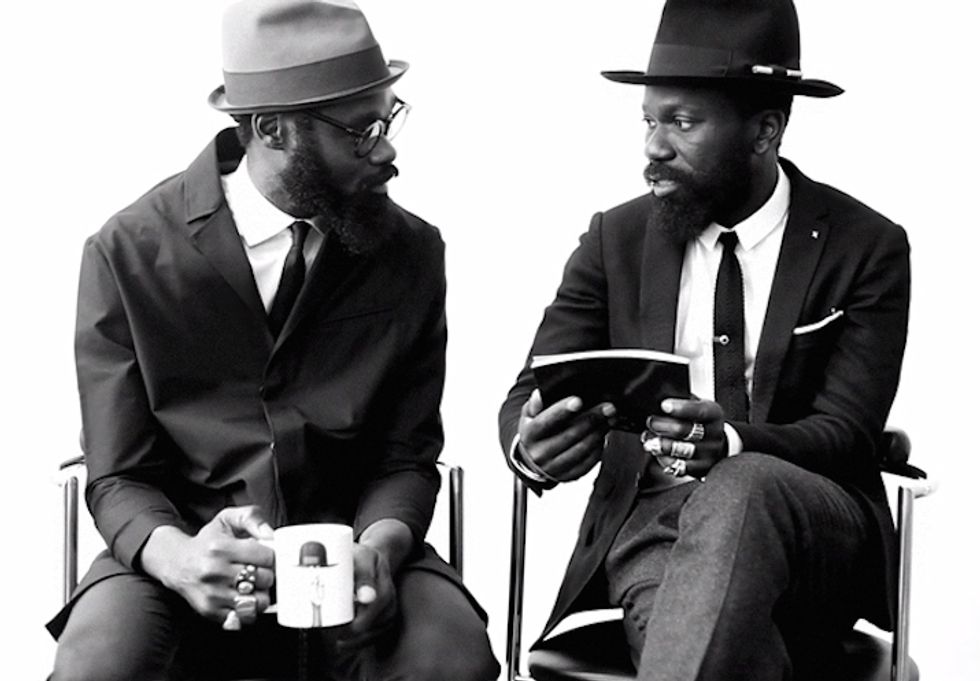 ---
In a series of six short films, Sam Lambert and Shaka Maidoh of Art Comes First edify the standard wardrobe. As a collaborative that encourages the networking of craftsmen, artisans and designers to conspire on creative and sartorial endeavors, ACF joins together with Rule of Three studio to explore the fundamental details of habitual self adornment. From shoes and laces to hats and glasses, the dapper duo takes us through the conceptual "Disciplines of Dressing."
Accompanying the videos is a 96 page photo book available both electronically and in hardcopy. Sample pages are seen towards the end of each short as Lambert and Maidoh collectively flip through their thought journal, sharing with the audience snippets of the inspiration behind the ACF aesthetic. Watch the videos for Shoes & Laces, Suit & Jacket, and Hat & Glasses below and head over here to check out the rest.