In Photos: Fashion Meets Surfing in this Pan-African Collection
The "Surf Afrika" collection draws inspiration from growing surfing communities in African cities such as Accra and Dakar.
The Surf Afrika collection features easy-going prints, soft and light draping fabrics which emphasize duality and multi-functionality. Designers Sam Lambert and Shaka Maidoh were deliberate with this and say, "We made sure our collection had dual or multiple functionalities when designing it. You can wear an outfit to go surfing but also wear it for an evening meetup by switching shirts with same fabrications."

---
When one thinks about surfing, African countries probably don't feature high on the list of places where the water sport is popular. However, the perhaps surprising reality is that they do in fact exist―and they're thriving.
Lambert and Maidoh have visited Accra and Dakar on multiple occasions and soon discovered by chance that there were vibrant surfing communities that the residents there kept discrete. The duo say, "They keep it pretty much discrete and only those in the know do know."
Aside from the recreational aspect of surfing, it has also become an important source of income from various jobs that they perform. The duo met several interesting characters on their visits, one of them being a woman who spoke of the challenges she encountered as one of very few women in the sport in a Muslim country where "surfing wasn't really a thing".
Here are a few looks from the collection below:
Photo by Felix AAA
Photo by Felix AAA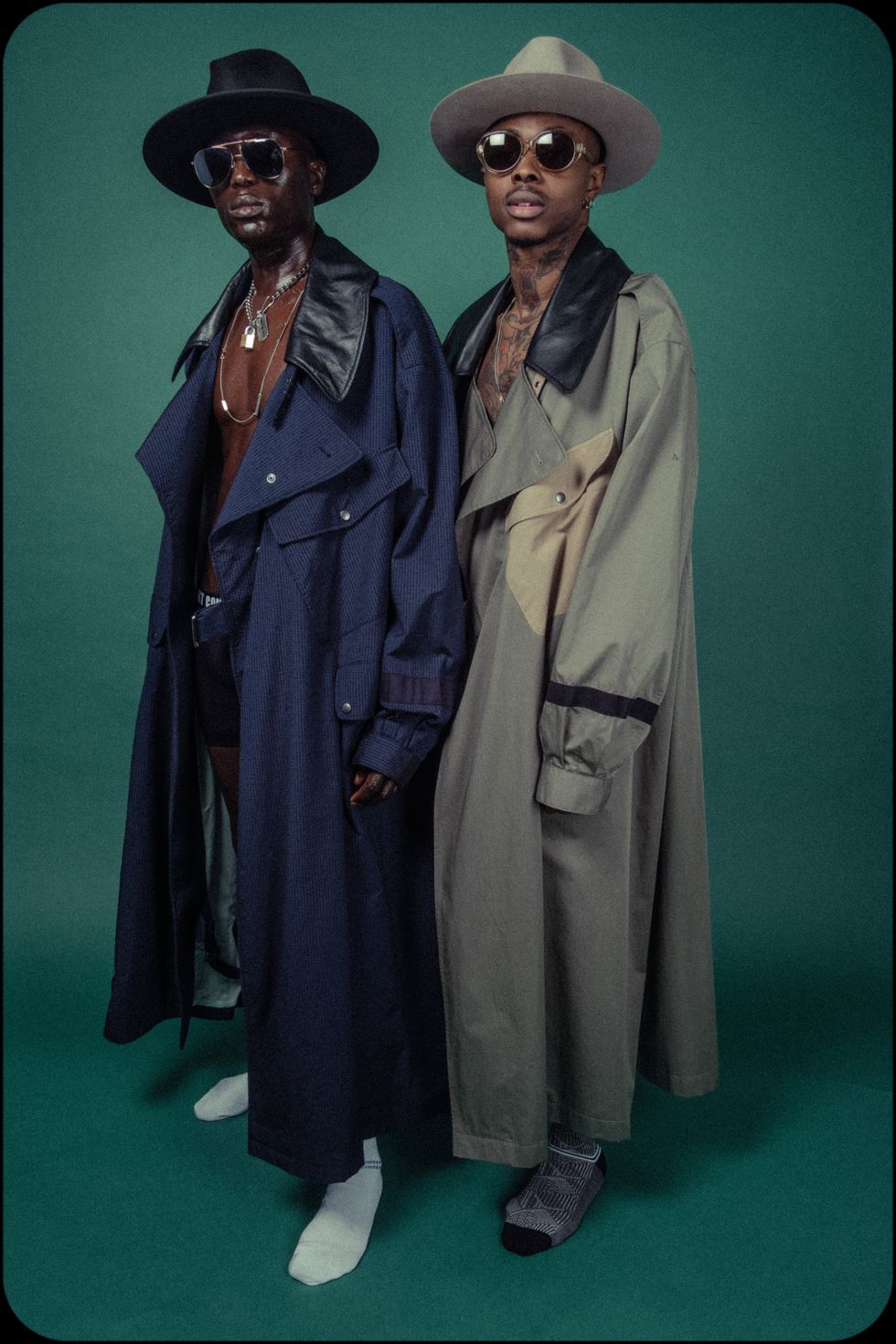 Photo by Felix AAA
Photo by Felix AAA
Photo by Felix AAA
Photo by Felix AAA
Photo by Felix AAA