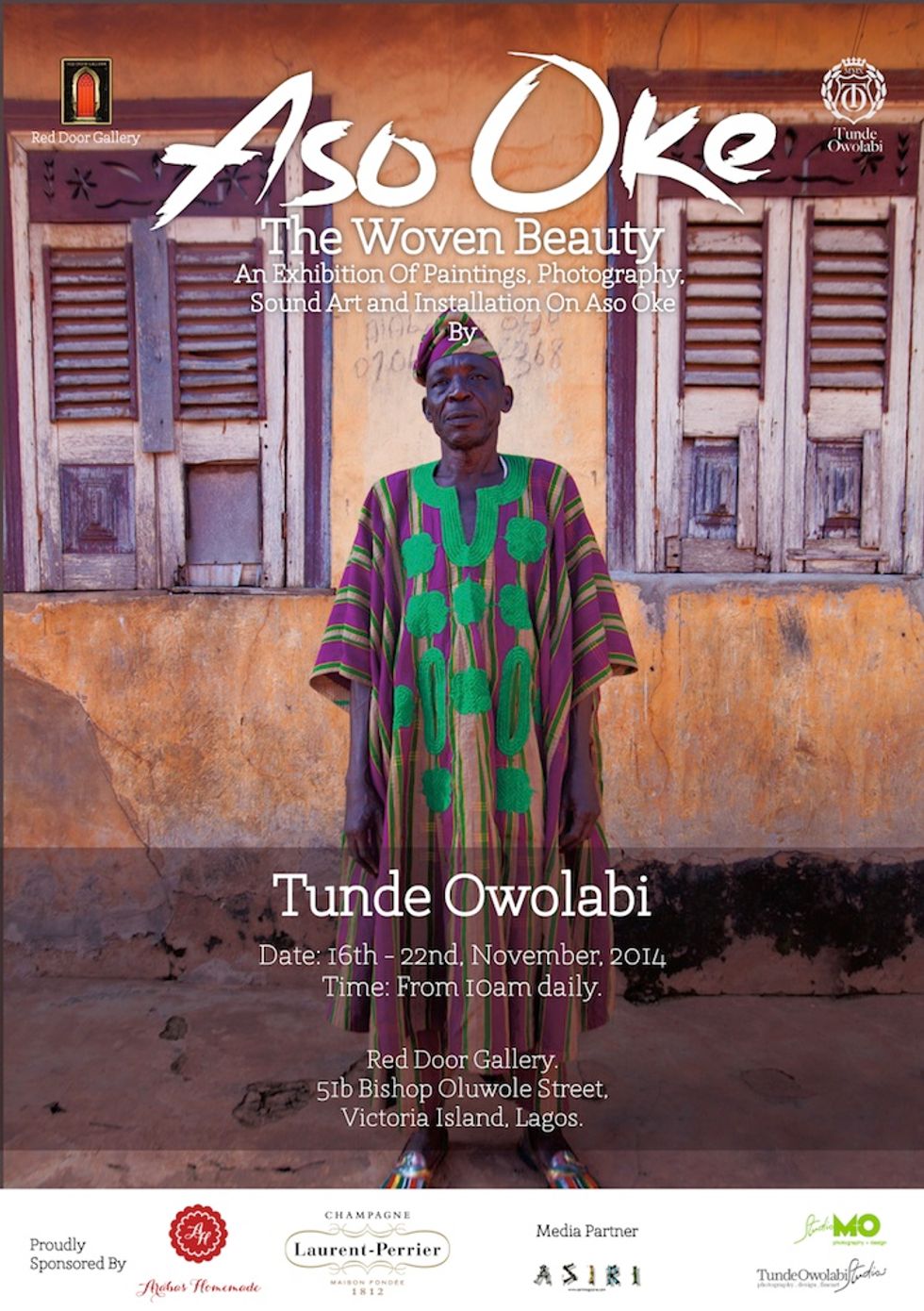 ---
If cotton is for comfort and viscose for drape, then Nigerian Aso Oke [ah-SHAW-okay] is for shakara. Originating from the Yoruba culture, Aso Oke is a handwoven textile that holds both cultural value and beauty. Traditionally worn for special occasions such as weddings or naming ceremonies, Aso Oke is a marker of Yoruba heritage that transcends Nigeria. From Monday, November 16th-22nd, at the Red Door Gallery in Lagos, Nigerian visual artist Tunde Owolabi will be showcasing the fabric at his second solo exhibition, Aso Oke - The Woven Beauty. Using Aso Oke as a tapestry of history and cultural heritage, Owolabi has created narratives through paintings, photography, sound and film installations, photo-painting, and mixed media to preserve one of the few surviving forms of textile designs left in Nigeria. Explains Owolabi:
"The reason I chose aso-oke is because of its cultural value and vibrancy. While learning about it, I realised there is more to the fabric. The dynamism with which it has evolved over time from the traditional type to the more modern aso-oke we see lately also got me interested. The process of making it alone is an art that leaves no gender out of the fun and experience. These days, weddings and other occasions are incomplete without aso-oke, and that shows the power and importance of this fabric. It was created by the Yoruba people of Nigeria for the world. I want to make people appreciate this fabric more, and see how much of an art it is. If we don't celebrate what we have, no one will."
Tunde Owolabi's Aso Oke - The Woven Beauty is on display Monday, November 16th through November 22nd at the Red Door Gallery in Lagos. Admission is free. See more photos from the exhibition below.
All photos credited to Tunde Owolabi