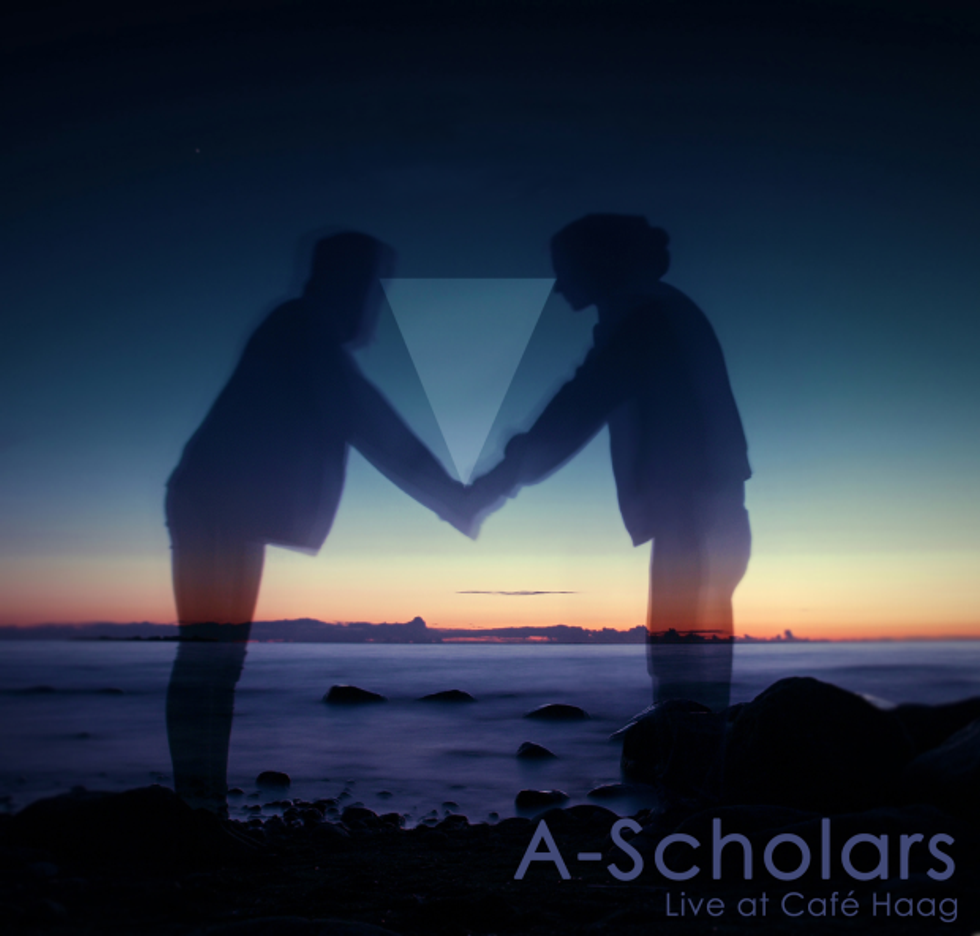 ---
Lost and found. That is how I would describe this important piece of music by the A-Scholars , who are comprised of Carlo Wagner (keys), Hagen Neye (bass guitar), Timm Schreiner (drums) and Mishoo The Drumkit (yup, that's me). To make a long story short: Live at Café Haag was recorded on the 20th of January 2006. Back then we used to have a session once a week, played a couple of gigs and were even offered to play a tour in Germany. However, around this time we all were focused on our studies and I moved to East Germany and later to Finland. Live at Café Haag shows only a fragment of what we did and I believe that each one of us shares the same thought: we've got to sit down, write and record an album. Enjoy!
A-Scholars "Live at Café Haag" (live album) by Mishoo
Download link and track list after the jump…
Track list:
01. Intro (The Morning Trail poem)
02. Paint your picture
03. Fruit of the poisoned tree
04. After work
05. Mashalla
06. Average guy (Instrumental from "Grover" by Philadelphia Experiment, Ahmir "Questlove" Thompson, Uri Caine, Christian Mc Bride)
Download the album includes mp3 + cover + press information.
Recorded by Chris Marquardt (Top Floor Productions/Tuebingen)
Sound by Philipp Kannicht (Kannicht Sound/Stuttgart)
Mixed and Mastered by Chris Marquardt (Top Floor Productions/Tuebingen)
Artwork by Sasha Faq
Facebook:
Blog:
https://www.mishoosuniverse.blogspot.com