Featured
Jul. 27, 2011 02:44PM EST
Audio: Swizz Beats remixes Seun Kuti's "Rise"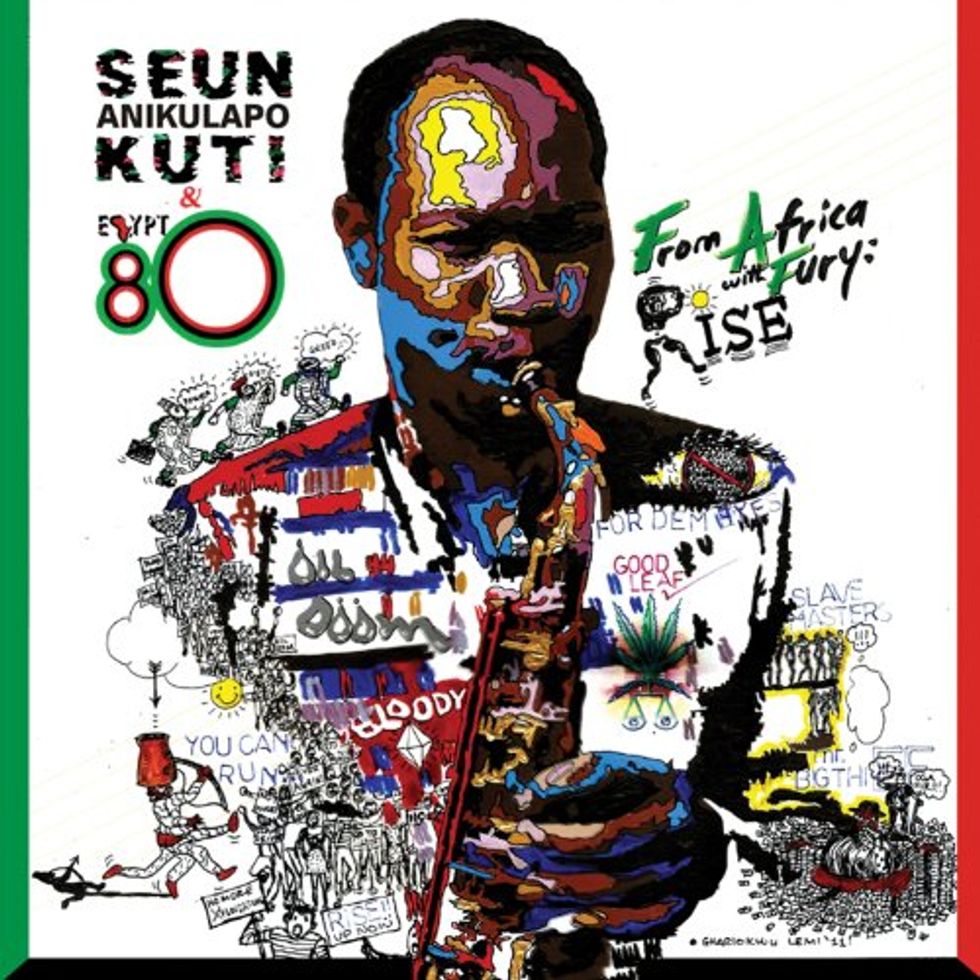 ---
Seun Kuti makes a statement with his newest album From Africa with Fury that he, and afrobeat are as hot as ever since 1997 when Fela passed.  Now, one of hip-hop's hottest producers, Swizz Beats, is supporting that claim as he remixes "Rise," the title track off the album. The instrumentation on Swizzy's version is certainly less interesting, but it's cool hearing a different style behind Seun's voice. Definitely makes me wonder what types of collaborations we could eventually hear Seun on. Listen to both versions below and let us know - who would you want to here Seun Kuti collaborate with?!!
Seun Kuti X Swizz Beatz "Rise (Remix"
[audio:http://www.okayafrica.com/wp-content/uploads/Seun_Kuti_Rise_Up_Swizz_Beatz_Remix.mp3|titles="Rise (Remix)" Seun Kuti X Swizz Beats]
Seaun Kuti "Rise" (Original)
[audio:http://www.okayafrica.com/wp-content/uploads/Seun-Kuti-From-Africa-With-Fury_-Rise.jpg|titles="Rise" Seun Kuti]