News
Audio: Tunji Oyelana 'A Nigerian Retrospective 1966-79' [LP]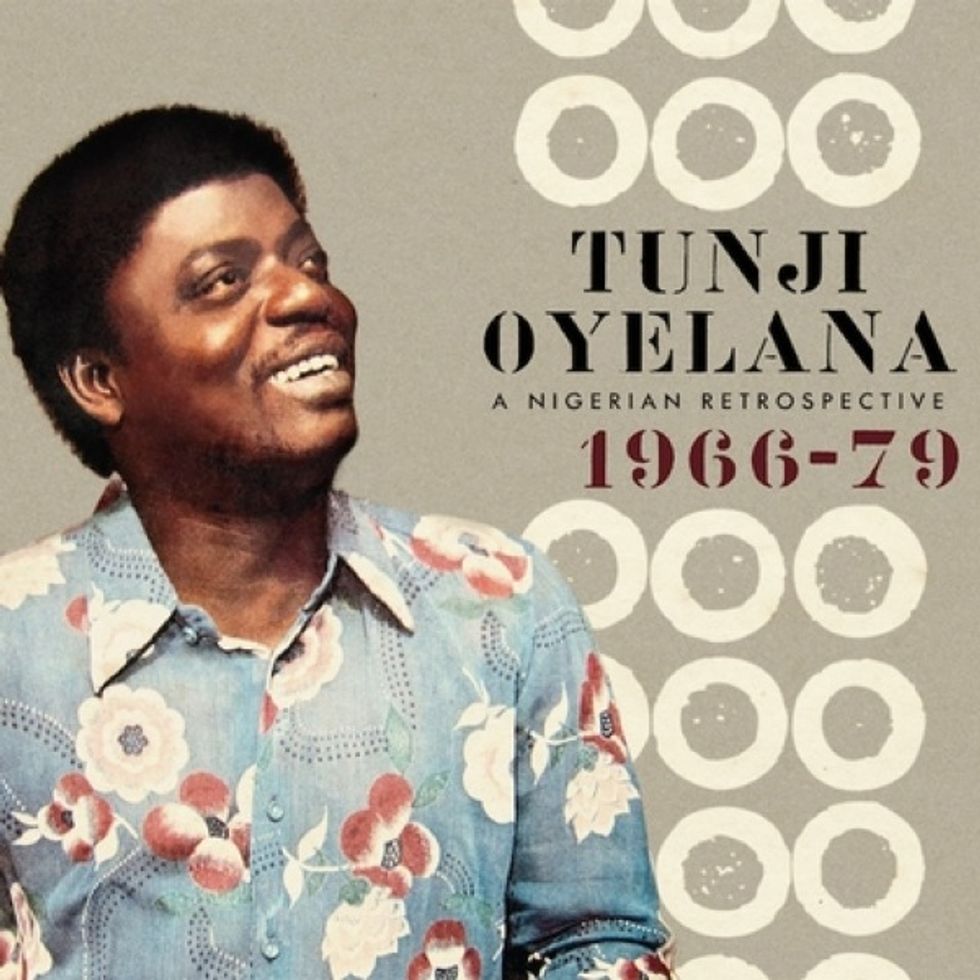 British label Soundway Records Tunji Oyelana reissue: Tunji Oyelana – A Nigerian Retrospective 1966-79.
---
British label Soundway Records continues to add to its already impressive catalogue of African reissues and compilations with the upcoming release of Tunji Oyelana - A Nigerian Retrospective 1966-79, which chronicles Nigerian artist Tunji Oyelana at his best and most popular. Oyelana's rise to fame coincided with that of Nigerian afrobeat legend Fela Kuti, for this reason he was partly overlooked in Great Britain and the US. Still, the 1971 hit record "Agba Lo De" (with B-side "Koriko Nde") released by Tunji Oyelana And The Benders foreshadowed the coming age of Nigerian musicality as much as Kuti's "Jeun K'oku" of the same year.
Soundway has compiled more than twenty Oyelana hits for A Nigerian Retrospective 1966-79. The tracks range stylistically, hovering around the many afro-fusion genres that would later define such musical output. Oyelana is still known for his work outside of music — namely acting, comedy and academia. In the period following the years chronicled in Soundway's compilation, Oyelana was a tenured musician at The University Of Ibadan in Nigeria. At Ibadan, Oyelana was most known for his implementation of music and lyricism into theatre productions. Despite his popularity in Nigeria, Oyelana records are still impossibly hard to track down in the US and Great Britain.
Tunji Oyelana - A Nigerian Retrospective 1966-79 is set for an October 15 release on two-CD and as a three-piece vinyl drop. The CD release will feature three bonus tracks bringing the total list to 24 songs. Hit up the Soundway page for pre-orders and more info. Below, stream Tunji Oyelana & The Benders' "Iwo Ko La Dami."c compilation below:
[embed width="560"][/embed]