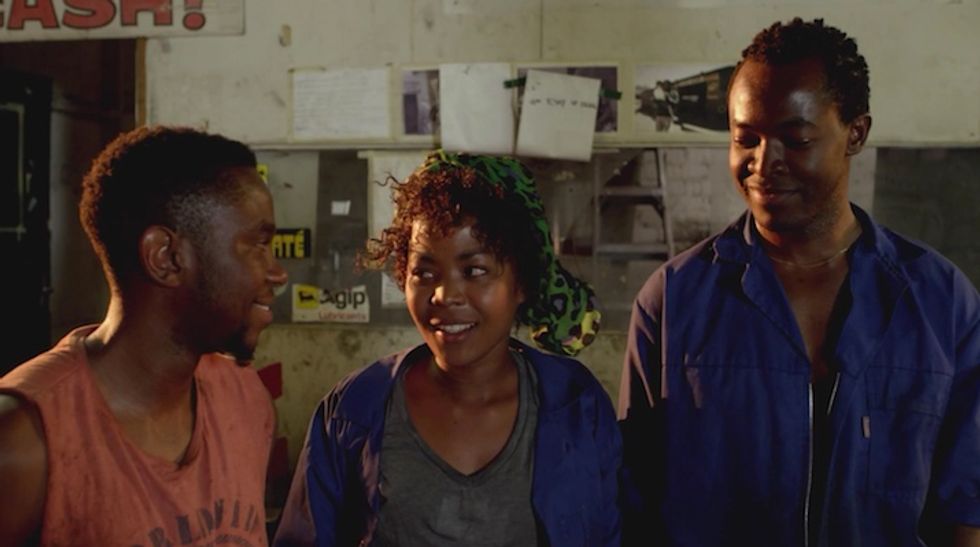 South African drama 'Ayanda' and Liberian migrant film 'Out Of My Hand' from Ava DuVernay's Array collective are now streaming on Netflix.

Fulu Mugovhani in Ayanda 
---
Two of our favorite movies of last year made their Netflix debuts this week.
If you recall, Ayanda and Out Of My Hand were simultaneously picked up in the latter part of 2015 by Ava DuVernay's Array, a Los Angeles-based arts collective dedicated to propelling films made by women and people of color.
Sara Blecher's South African drama Ayanda centers around the coming-of-age story of a 21-year-old woman in Johannesburg (played by Fulu Mugovhani) as she fights to save the car repair shop she's inherited from her late father. Okayafrica's Patrice Peckcalls the film "as ambitious, stylish and audacious as the 21-year-old 'Afro-hipster' for whom the movie is named."
Takeshi Fukunaga's Out Of My Hand follows one man's journey from a Liberian rubber plantation to the "Little Liberia" community of Staten Island, New York, where he's haunted by ghosts of his wartime past. Okayafrica's Aaron Leafcalls it the anti-Beasts of No Nation: "a movie about child soldiers that, in a refreshing twist on the genre, has no scenes of child soldiering."
Ayanda and Out Of My Hand are available for streaming on Netflix as of January 19, 2016. Watch trailers for both films below. For more titles from the streaming service, check out our latest Netflix round-up here.