The COVID-19 pandemic has had an undeniable effect on a significant portion of the world's population. When surveying creative industries, it's live music in particular that has been hardest hit.
Back To The City, the Mecca of South African hip-hop and street culture, has been taking place annually on April 27, since its inception in 2007. The date is a public holiday, Freedom Day which commemorates the first democratic elections of 1994 which led to the ANC taking on power and Nelson Mandela inaugurated as the country's first Black president.
---
Today marks the second year since Back To The City hasn't taken place due to the pandemic. To commemorate the monumental festival and Freedom Day, South Africa-based Lesotho-born photographer Tseliso Monaheng presents a selection of special moments he has captured at Back To The City since 2013.
"Back To The City's roots can be traced back to the legendary rap ciphers which used to be held at Gandhi Square in Jozi's hella dizzying CBD," says Tseliso Monaheng. "The festival evolved and consolidated into one the best one-day lifestyle offerings on the Mzansi entertainment calendar. Hip-hop culture undeniably remains the core focus, and the following set of images are meant to illustrate how that culture has been worn, displayed, performed, and consumed (enjoyed) from 2013 when I first attended, to 2018, which is the last time I attended."
On the left is Assessa during the emceeing competition at the Red Bull stage in 2014. On the right is her after-performance glow-up in 2018.Photo by Tseliso Monaheng.
On the left is Krugersdorp-born Chez le Hippie after her performance in 2014. By the time this image of her as main stage host in 2018 was made, her radio career had taken off, and she was fully immersed in the entertainment industry.Photo by Tseliso Monaheng.
Street art's another fascinating feature of Back to the City. This piece is from 2018, before the pipe reinforcements which were installed as part of the highway upkeep programme in 2019. These pipes have also obscured some of the art pieces, as well as made parts of the pillars impossible to paint Photo by Tseliso Monaheng.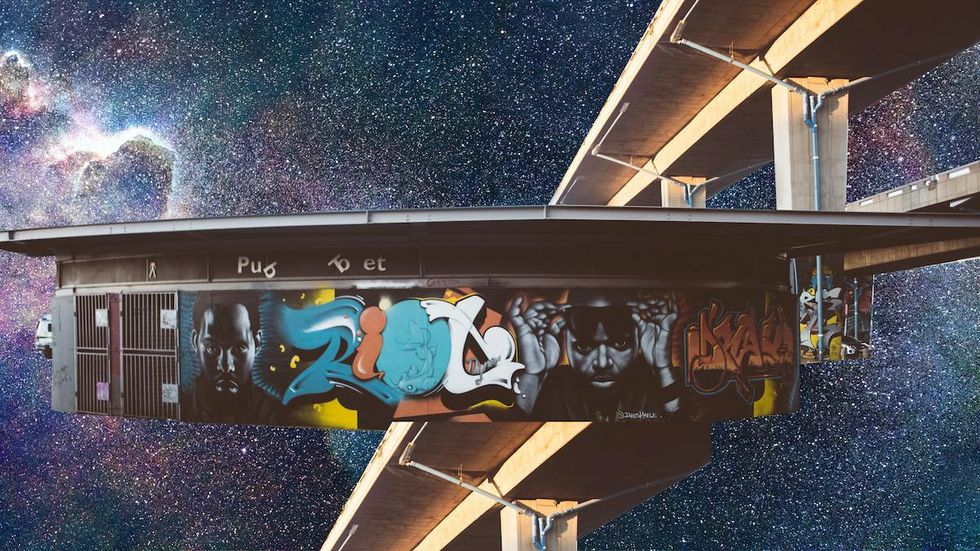 A mural paying tribute to Ben Sharpa and HHP painted on a public facility located on Mary Fitzgerald Square where the Back To The City main stage is set up. The police van to the left is an ode to Ben Sharpa's Sibot-produced bop, "Hegemony". This mural was painted in 2019.Photo by Tseliso Monaheng.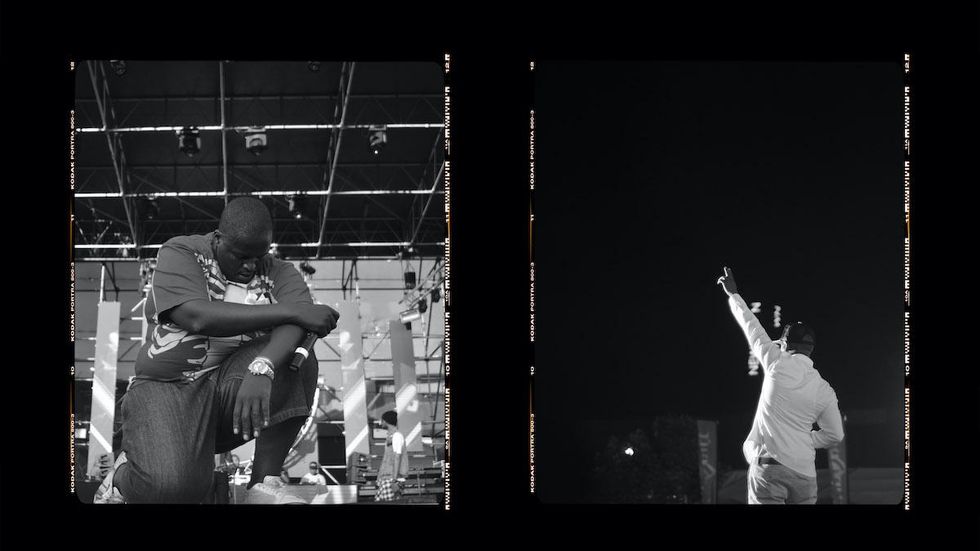 Left: the late HHP a few months after his much-publicised suicide attempt in 2015. He passed away in 2018, the result of a suicide attempt following a prolonged battle with depression. Right: Pro photographed in April 2018, passed away due to health complications in August 2018. Photo by Tseliso Monaheng.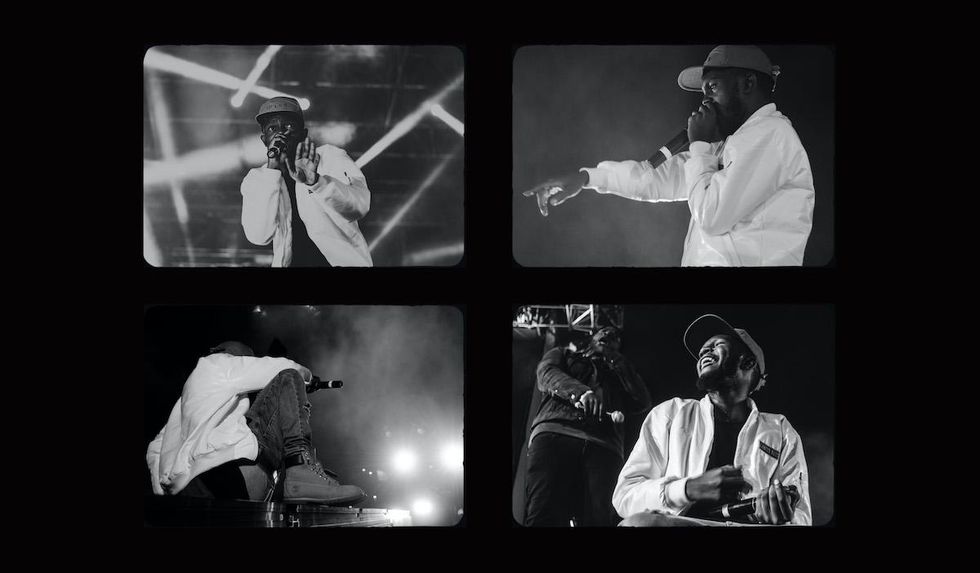 Kwesta had the biggest song in rap with the Maphorisa-produced "Ngud'". Sample clearance issues soon followed. However, nothing can ever take away from the joy portrayed in frame four—Kwesta and Maphorisa amazed at 2016's BTTC audience's reception following their rendition of the hit. Photo by Tseliso Monaheng.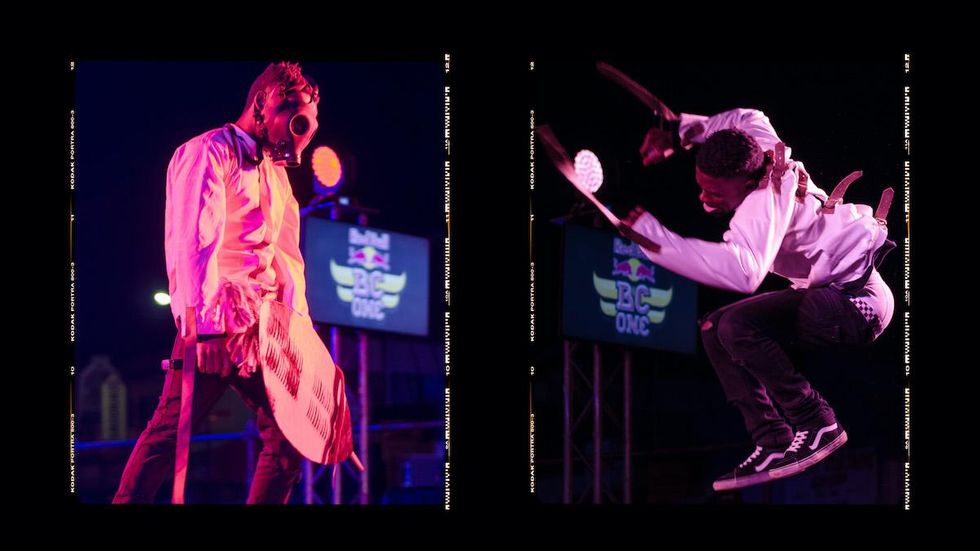 Mashayabuqe KaMamba, who introduced a genre called digital maskandi to SA hip-hop, had already debuted to a spirited reception in 2014. His 2015 performance, however, solidified his following and earned him a new set of believers. He has been scarce from the music scene. Photo by Tseliso Monaheng.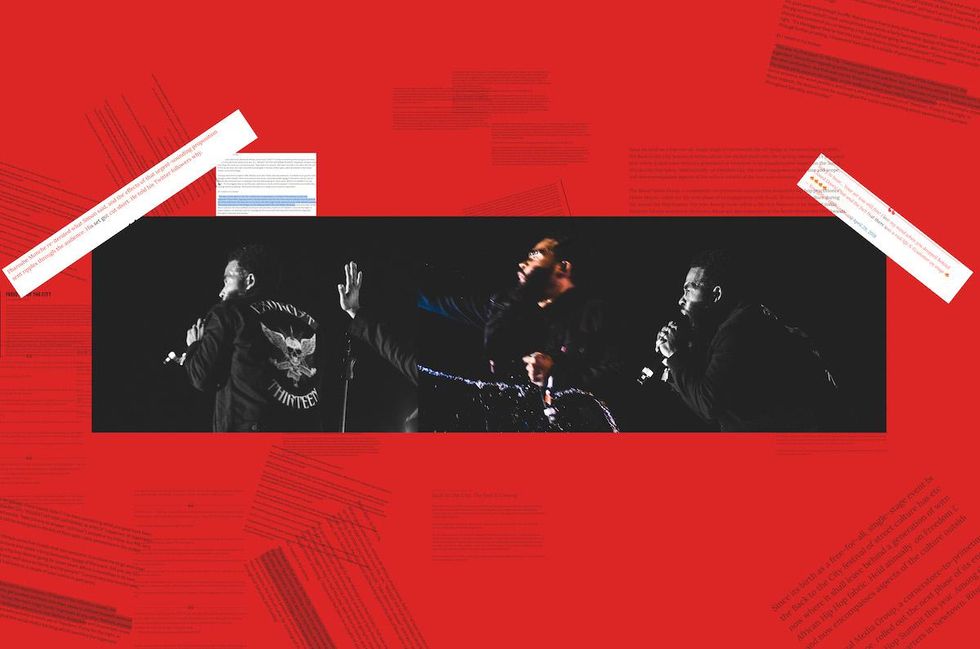 Following this performance in 2018, Pharoahe Monch went on his Twitter page to apologise for his set being cut short. He did rock the show, though, and his performance remains among the most memorable of the American acts who've been invited to perform at the festival.Photo by Tseliso Monaheng.
Skateboards, skaters, and skater culture are also a permanent fixture on the festival's programme. This was in 2014.Photo by Tseliso Monaheng.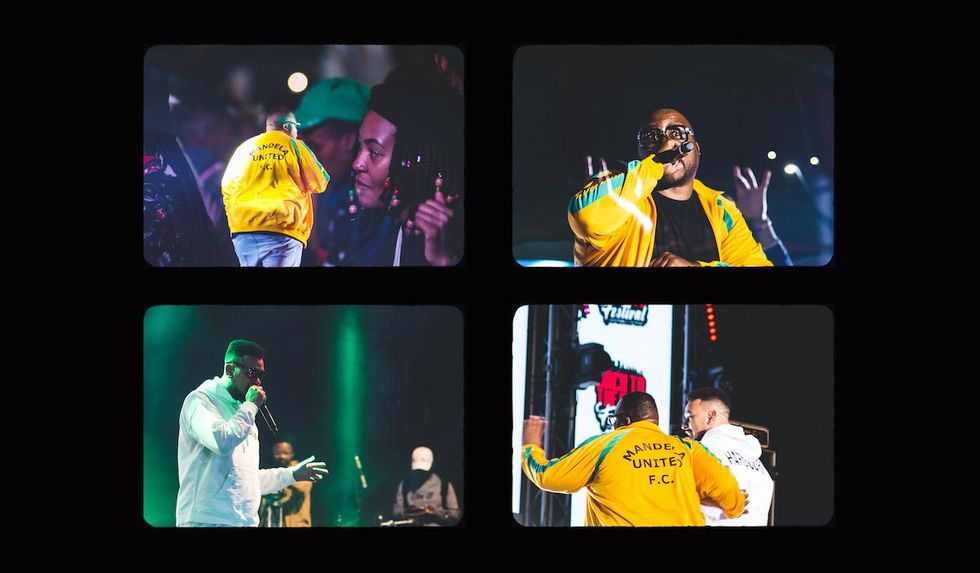 Stogie T did what he usually does on stage during his 2018 performance. The icing came in the form of AKA coming on for a rendition of "StarSigns" which had the entire Mary Fitzgerald Square raving. Photo by Tseliso Monaheng.