News
Sierra Leonean Rapper Bajah Features On Brooklyn Shanti's 'A Great Night'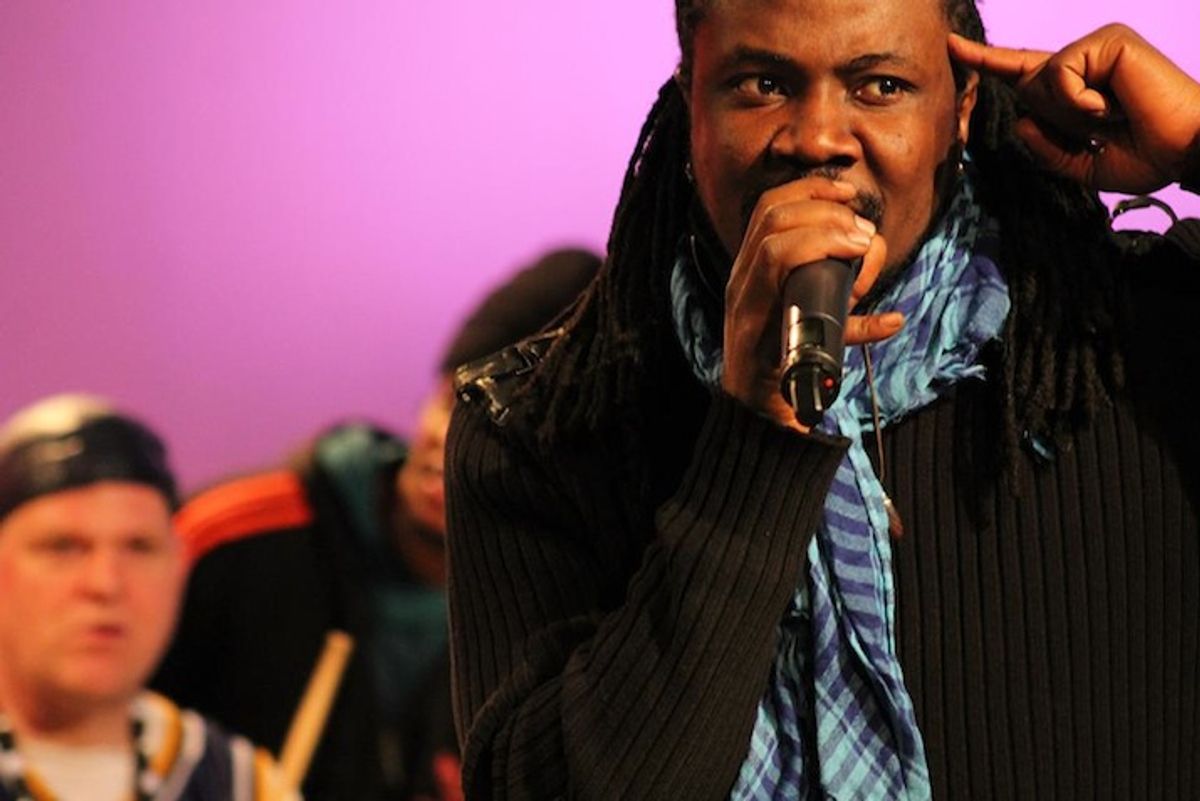 Sierra Leonan rapper Bajah (of Bajah + The Dry Eye Crew) guests on Bengali-American musician/producer Brooklyn Shanti's "A Great Night."
---
Photo via Bajah + The Dry Eye Crew
Sierra Leonean rapper Bajah (of Bajah + The Dry Eye Crew) is a longtime favorite on the site. Last month we premiered a clip of Freetown's own performing "Party Robot" live with Talib Kweli and Res (which will feature on Kweli's Prisoner of Conscious live album). On his latest effort, Bajah adds his signature rapid delivery to a new track from Bengali-American global/tropical bass/dancehall producer/emcee Brooklyn Shanti. "A Great Night," which also features BK's TinaKristina, sees Bajah promise spiritual meaning over a nocturnal wave of drum hits, electronic pings, and echoing guitars. The song is the vocal remix of "A Great Day," the fourth single off Brooklyn Shanti's recent Bedstuyle. The remix debuted at a TEDx event last month in which Shanti spoke on the elements behind his new album, and brought out several of the artists featured (including Bajah and TinaKristina). The trio hit the studio shortly after to record the track. Look out for a video to come soon. Until then, listen to "A Great Night" below, and see Bajah, Brooklyn Shanti and TinaKristina perform it live at TEDx here.
>>>Player Xchange: Bajah x Dre Skull "Nah Back Down"