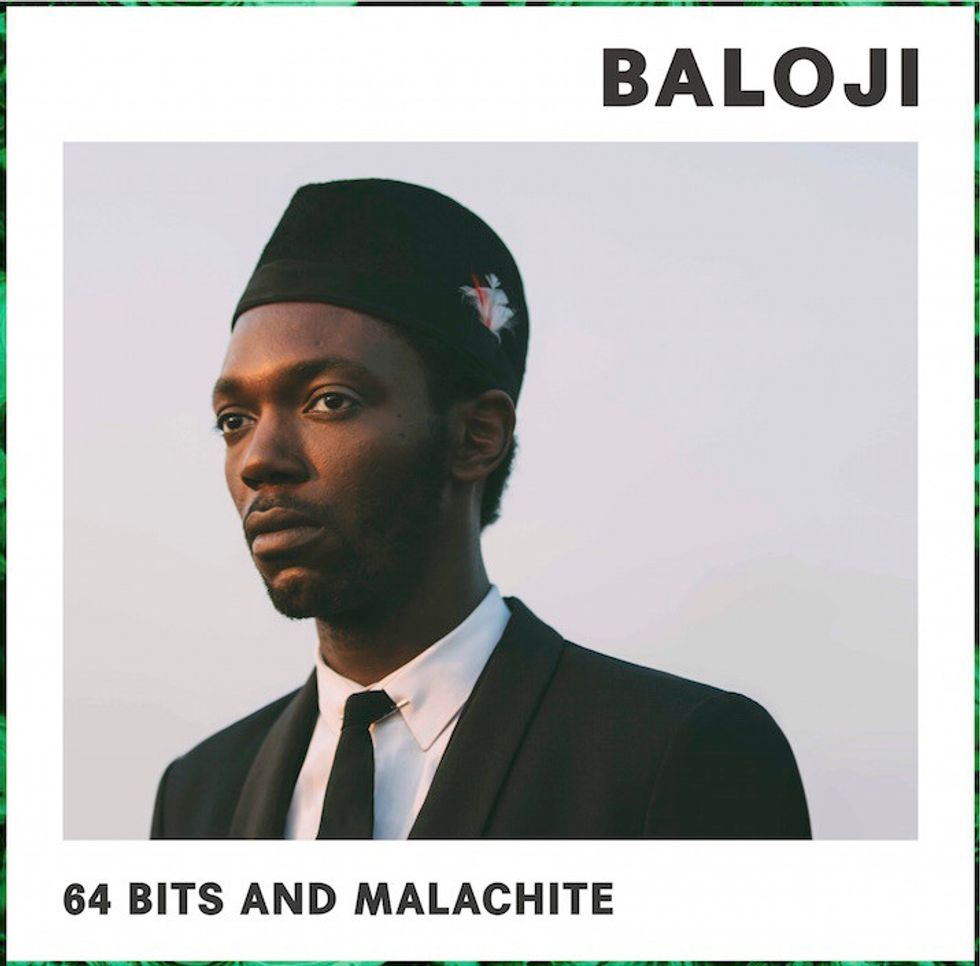 ---
Photo Credit: Kristin Lee Moolman
Baloji goes in search of Congolese style in a stunning music video that premiered yesterday on NOWNESS. Shot and devised by Baloji himself, the clip takes the Congolese-born, Belgium-based rapper on a road trip through Kinshasa alongside the afrofuturistic street performance collective Kongo Astronauts. According to NOWNESS, one aim of the trip was to track down a lost statue of the Welsh explorer Henry Morton Stanley. Along the way, the artist takes in the beauty of his birth country. "We went to a real funeral and I tried to capture something super-honest," he tells NOWNESS. "I think beauty has something to do with dignity. Even if they are living in a crazy situation, they are so proud."
The song itself, which Baloji wrote with London-based Nigerian songwriter and producer Olugbenga (of Metronomy), is an early single off his forthcoming 64 Bits and Malachite EP, and features the devastating vocals of Petite Noir (who himself is half Congolese) and Kinshasa-based singer Muanza (of Chorale de la Grâce).
A press release details the meaning of "bits" and "malachite" and its significance for Baloji– who tells NOWNESS that everything he does in music is computer-based, with 40% of his computer and phone coming from Congolese soil– and his birthplace, the Katanga region of the DRC:
"64 bits is the current reference for processors. It evokes the idea of built-in obsolescence; how previous versions, even if they still function, are designed to become useless, like Malachite.

Malachite is a green-layered stone found in Katanga (DRC Congo). The whole world comes to Katanga for its precious minerals, but those with only sentimental value, such as malachite, are rare. It is one of the few Congolese minerals not used in this computer that helps Baloji to create and share his music.

64 bits & Malachite mines our operating systems: it is a metaphor of our era, a melody of diaspora; a nomadic music between encounters and collisions."
Baloji's 64 Bits & Malachite is due out in October by Universal France, and will be launching alongside the artist's malachite eyewear collection created in collaboration with Komono. Watch the video for "Capture" below.