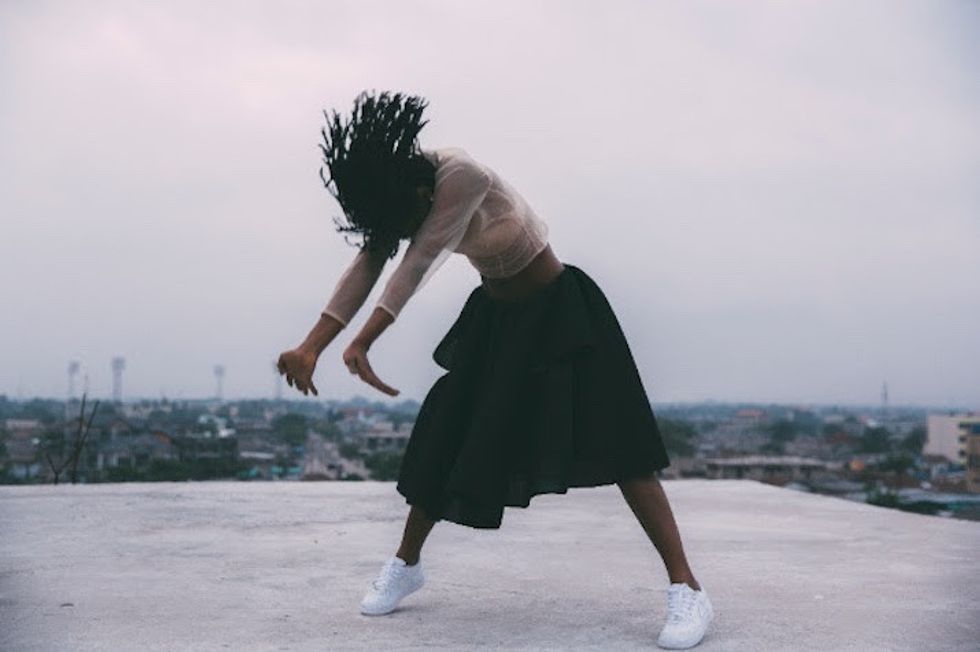 ---
Congolese-born, Belgium-based rapper & producer Baloji unveils a beautiful and political Kinshasa dance in his latest visuals for "Unité & Litre." Directed by Baloji himself, the music video follows dancer & choreographer Jolie Ngemi as she weaves her way to a brewery in a sharp critique of the power and influence that cellphone companies (Unit = a mobile top-up) and alcohol industries (Litres) have on Congolese society.
That political theme runs through Baloji's upcoming 64 Bits & Malachite EP (due October 30 via Universal France), a reference to computer processors (64 bits) and one of the few minerals found in Katanga, DRC that isn't mined for use in operating systems across the globe (Malachite). "Everything I do in music is computer-based – and 40% of my computer and my phone came from Congolese soil," explains Baloji.
The song "Unité & Litre," which features MC Mipipo and was co-produced by Baloji & Moroka, repurposes Congolese dancing chants and features guitar lines inspired by 1970s soukous group Zaiko Langa Langa. Watch the "Unité & Litre" music video, which follows Baloji's stunning love letter to the Congo, below.