Watch Batida's Animated Video For 'Luxo' ft. Spoek Mathambo, Sacerdote & Duncan Lloyd [Premiere]
Watch Portuguese/Angolan producer Batida's vibrant animated video for "Luxo" featuring Spoek Mathambo, Sacerdote and Duncan Lloyd.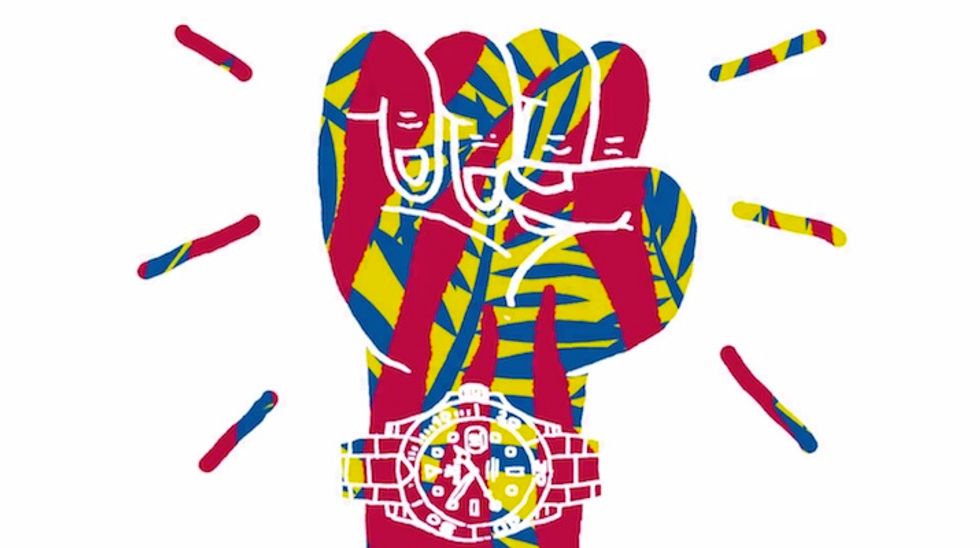 ---
Batida's recent full-length Dois, the follow-up to his impressive 2012 debut, was inspired the by global sounds heard around his home city of Lisbon, as well as trips to Luanda and Nairobi. For his latest 10-track LP, the Portuguese/Angolan producer aka Pedro Coquenão constructed a high-octane blend of kuduro, semba and afro-house injected with an eclectic bed of samples — from vintage Angolan films to The Clash. On "Luxo," Batida cooks up an English, Portuguese, Quicongo, and Zulu concoction that enlists the South African future rap stylings of Spoek Mathambo, who murders a verse that touches on African renaissance, "whips & chains" culture and, of course, dead bodies. The track also features a fiery contribution from Angolan MC Sacerdote and guitar riffs from Duncan Lloyd of Maximo Park. Watch the vibrant animated lyric video for "Luxo," illustrated by Kruella D'enfer and animated by Diogo Barbosa, below. Dois is available now from Soundway Records.