In the first instalment of Okayafrica's new Behind the Scenes series, Roger Young speaks with art director Jody Brand and director Chris Kets about the making of Daniel Haaksman and Spoek Mathambo's pantsula-fueled internet cafe dance video, "Akabongi."
---
"The space itself epitomizes the Jozi hustle," says art director Jody Brand of the principle location for Berlin-based producer Daniel Haaksman and Spoek Mambatho 's "Akabongi" music video, I.T. Solutions . Channeling The Matrix , if Morpheus had been played by Zola 7, and Keanu replaced by all four members of Trompies, the trippy, electric-colour-drenched, animation-enhanced dance clip operates as a shoutout to that cornerstone of every street hustler's 419, 411, hotmail or even 1023 game––the internet cafe.
"Someone was asking Chris [Kets, the video's director] for his editing rates, someone else was trying to book Nthato [Spoek] for a gig, all while we were trying to shoot Mada [Sthembiso, respected pantsula dancer and one half of the legendary Shakers & Movers] repeatedly doing this move called The Scorpion ," continues Brand, who is known for her lifestyle photography that skirts the edges of SA club and youth culture. Brand is clearly enamoured with this particular internet cafe, and it shows in the final result. "Akabongani" has an incredibly lived-in feeling about it. It's a departure from what we're used to in music videos of late.
The track comes from Haaksman's African Fabrics . The 11-track album opener, "Akabongi" is a cover of a pop hit from South African legends The Soul Brothers , which Haaksman recorded with Spoek in Zulu. On African Fabric s, Haaksman synthesized internet and street market sounds with current bass music styles of the northern hemisphere. The opening song kicks, and its accompanying music video kicks even harder, lovingly evoking the style of those mid 90s kwaito videos we all grew up with in SA.
Director Chris Kets had shot with Spoek once before. Having worked on videos for the likes of Dope Saint Jude , Boolz and Damascvs , Kets is right there working with an impressive list of SA's soon-to-be-famous, as well as embedding himself in the Gqom scene .
"I.T Solutions was a rare find deep in the CBD of Jozi" says Kets. "Jody's extensive work as a photographer on the streets of Jozi really helped us in finding the locations. She also found the Orlando Pirates bucket hats which is actually where Spoek Mathambo got his name from––the nickname, I think, of an Orlando Pirates legend." Clearly a big fan, Kets details some of Brand's other additions to the project, such as the classic South African posters hidden amongst the DMX, 50 Cent and Lil Wayne posters scattered throughout the underground internet cafe sequence.
Kets tells me that he has a sort of love hate relationship with internet cafes. Where he stays in Woodstock there's internet cafes everywhere, he says. A shop around the corner from him functions as a salon slash internet cafe slash cellphone repair shop and corner store for cigarettes and the essentials. They also buy and sell fridges. "I love that you can watch Africa Magic while getting your hair cut, buy milk and bread, get your phone fixed and sell your fridge all at the same time. I really respect that hustle and ingenuity."
Credit: Jody Brand
The concept for the video was influenced by the CUSS collectives' work displaying video artworks in internet cafes––this triggering the ideas that manifest in the animation by Stuart Kets . Kets also watched a lot of old school Kwaito music videos: Trompies "Bengimngaka" , Hunger Boyz "Fong Kong" , TKZee, Brown Dash, Alaska, Kabelo, Mzekezeke, aiming to capture that classic 90s pantsula look.
Of the music videos of the 90s, Brand simply says "they saved my life, they showed me, growing up, that another world is possible."
The video leaps off with Spoek and Mada as pantsula twins working in an internet cafe and cellphone repair shop together: Spoek the bored guy deadpan hustling with Mada translating what he's saying through panstula.
Kets says he and the video's costume designer, Alex Kasongo of Furah Couture , conceptualised together. "Alex wanted to create a kind of futuristic pantsula uniform, so he hid the buttons and went for the black & white to add to that kind of checkers board look."
"Mada's dancing in this video is old school Trompies-style pantsula but on another level," says Kets. "Mada is not only a dancer but contortionist and mime. He tells a story through his dancing." He gave the song to Mada a while before the shoot and asked him to translate the lyrics into a pantsula dance routine. "There is a line that translates into 'You give them a hand and they take your whole arm' so he would do things like that classic move the chicken but adapt it so he puts his hand out then tucks it behind his back. He's a true pantsula."
"Everyone was enamoured by him," says Brand of Mada. "I really thought people would resist our presence and tell us to voetsek , but everyone was distracted and in awe of Mada. It was so exciting and thrilling to work like this in the city, in the same way everyone else does, against the clock, at rapid pace and in complete chaos."
Daniel Haaksman & Spoek Mathambo's "Akabongi" video BTS photos by Jody Brand.
Credit: Jody Brand
Credit: Jody Brand
Credit: Jody Brand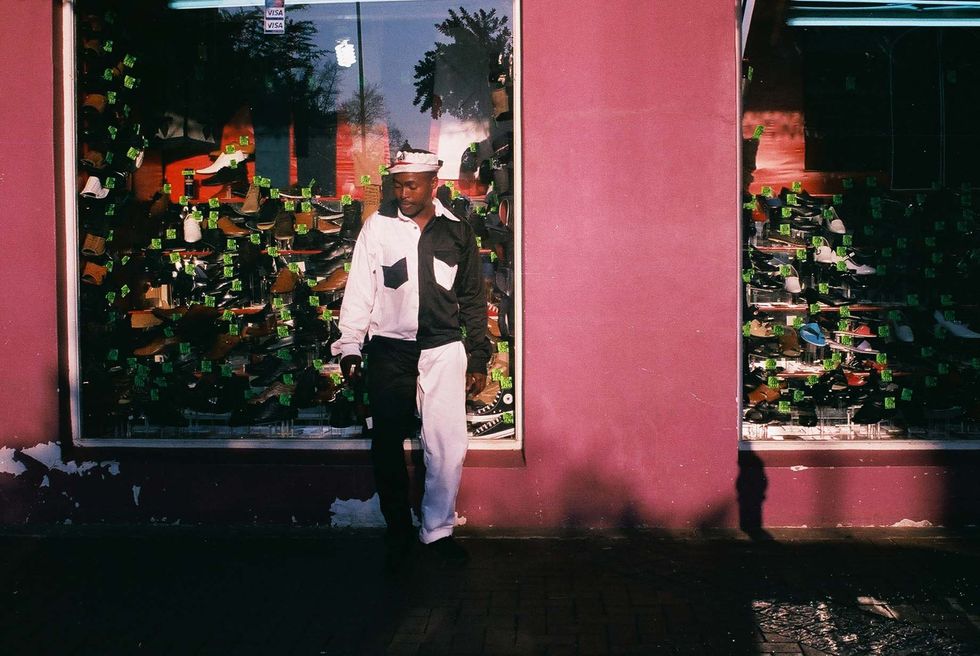 Credit: Jody Brand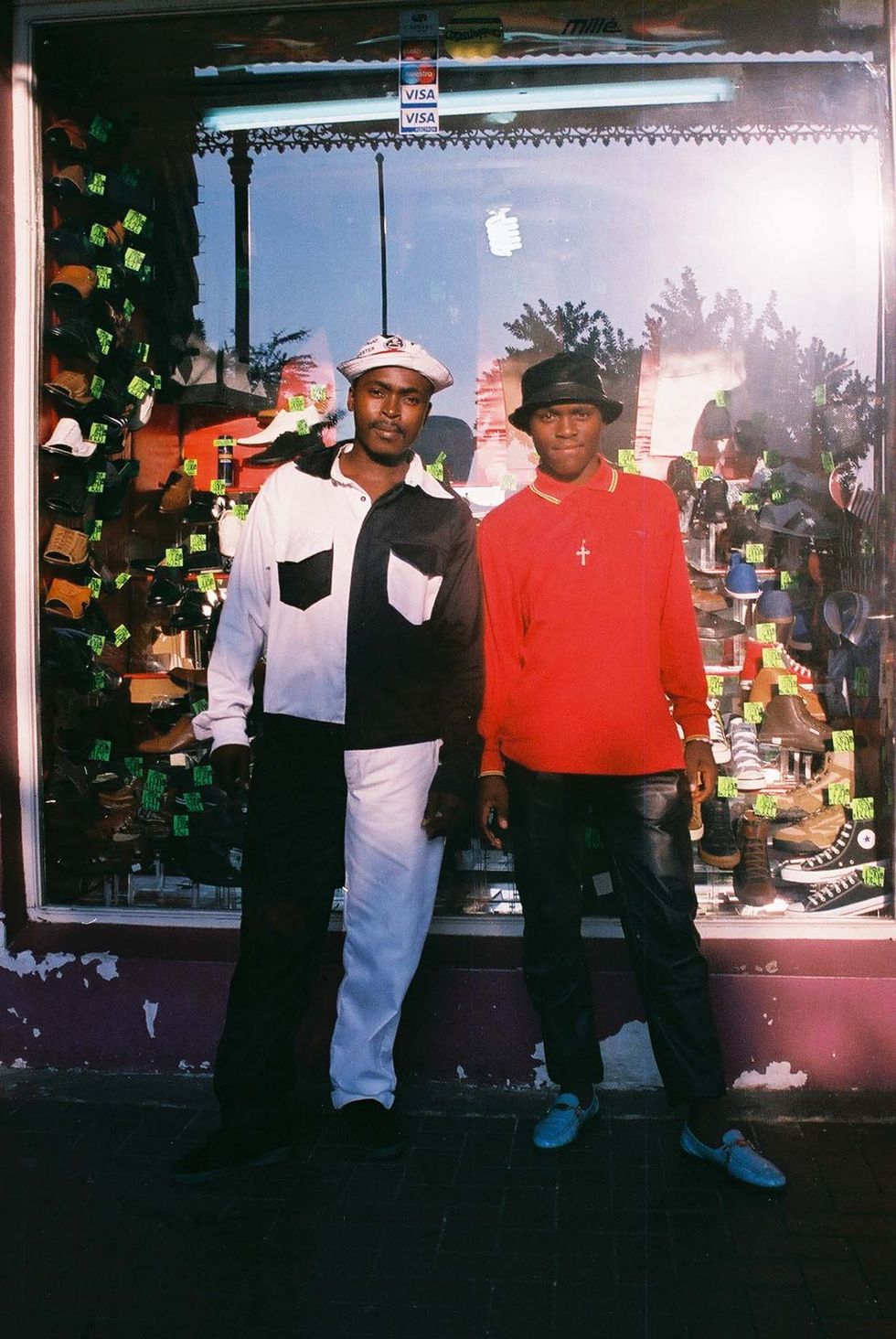 Credit: Jody Brand
Credit: Jody Brand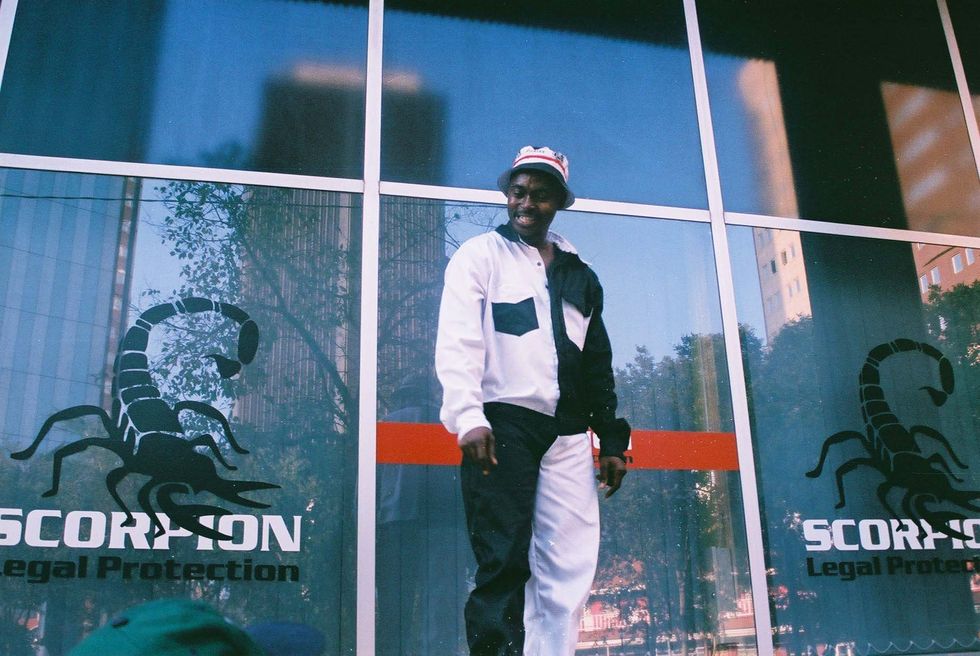 Credit: Jody Brand
Credit: Jody Brand
Credit: Jody Brand
Credit: Jody Brand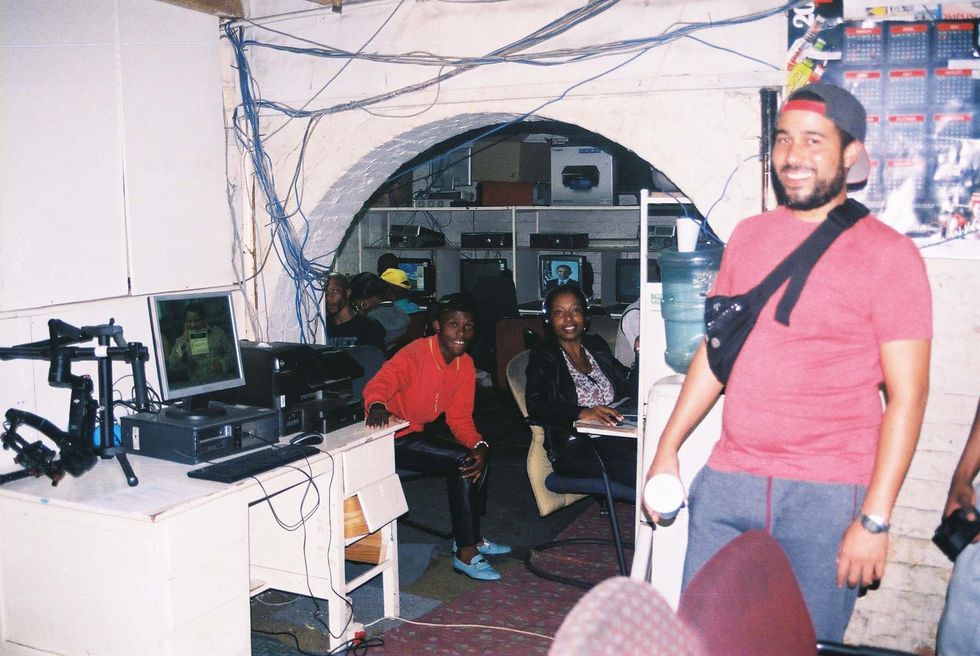 Credit: Jody Brand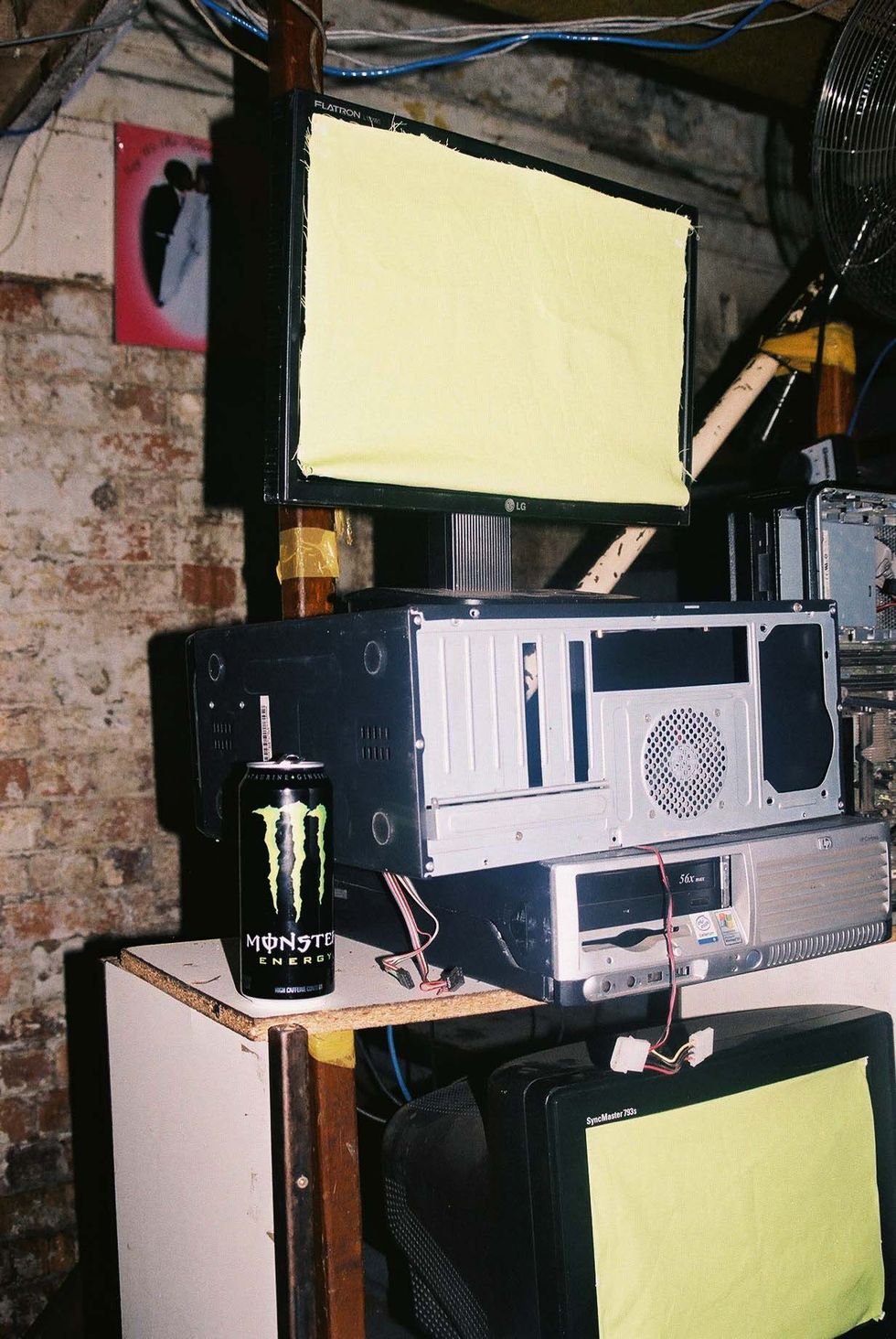 Credit: Jody Brand