Sponsored Content from Showmax
We all love lamenting how ratchet reality television can be, but the ratings don't lie, fam. We can't help but indulge in the unbelievably lavish, downright bizarre and shameless behaviour in the lives of ordinary people and celebs who lay it bare on our screens for all to see. South Africa is no different. Whether you want to catch up with the always-extra Somizi or kick it with cool, calm and collected Minnie Dlamini or the sexy J'Something as he watches wannabe chefs cook up a storm, Showmax has all the reality entertainment to keep you coming back for more guilty pleasures.
---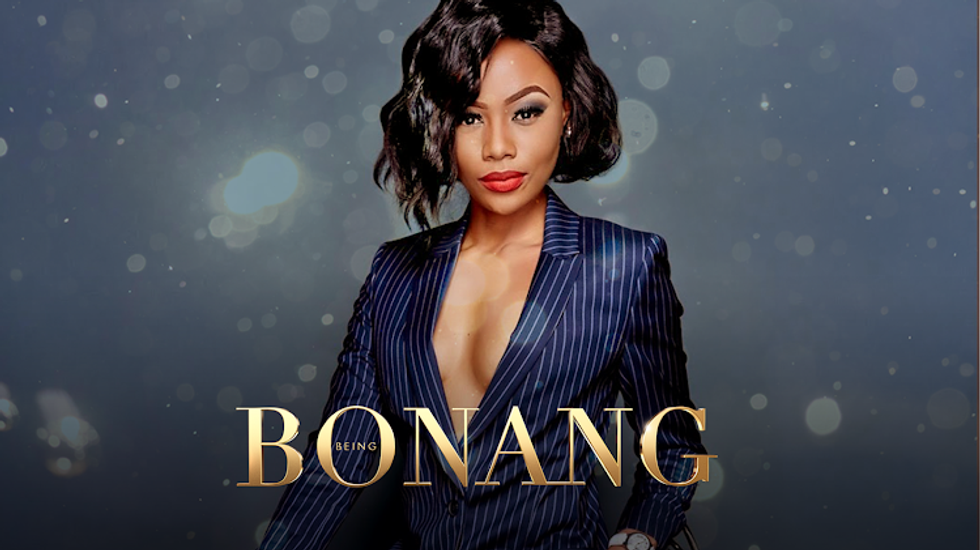 Oh Lawd! If you have not watched mo'ghel in action, you really don't love yourself. By far my favourite show on television right now. I have never been on the edge of my seat as I have with this particular show. Bonang is many things: beautiful, industrious, multi-talented, a perfectionist, graceful and absolutely entertaining. Whether she's raking up enormous bills during her shopping sprees or introducing us to a world where she's literally created a contagious vocabulary of her own, again, if you love yourself, you'll catch up with the Queen B, the one who reigns supreme.
If you haven't met Somizi, or 'Somgaga', as we love to call him, let me tell you that there is no one else who comes close when it comes to being over the top; he is the absolute king of entertainment. Follow the luxurious bashes at his house and elsewhere, meet his stunning daughter Bahumi and get caught up in his tumultuous bromance with his best friend TT. And in case you can't get enough of Somizi, also catch him on the Comedy Central Roast of Somizi, also on Showmax.
I must admit I was a bit hesitant to watch Minnie Dlamini's journey to marrying Quinton Jones. Reality television isn't really synonymous with class these days and I didn't want to sit through something sacred and profound turned tacky. But, fortunately enough, I was pleasantly surprised. It was a beautifully narrated story that showed the personal and intimate parts to their relationship. In short, it had me swooning and wondering (yep, you guessed) when that fairytale would happen for me as well.

Before the marriage comes the coveted Big Day, and before that, the day many women (and men) dream of for years and years: the perfect proposal. Be it on the beach, in a hot-air balloon, in an expensive restaurant or even in something as simple as the park, wherever South African couples commit to tie the knot, this series is your chance to join them on their journey. I must warn you though, it might have you uhm… you know… wanting to propose yourself – I kid you not!
Radio personality Dineo Ranaka is GOALS! She is fierce, blunt as a butter knife and always able to see through the BS. Her show is a little more endearing than, say, Somizi's, because it is more down-to-earth and a little less lavish. But this doesn't in any way take away from the fact that it's a drama-packed, hilarious and genuinely entertaining show. While it seems like her siblings all have the same name (still trying to wrap my head around that), their shenanigans will have you rolling on the floor with laughter or shaking your head in utter disbelief.
Remember Chris Brown's lyric: 'I get what you get in ten years in two days'? Well, that is the epitome of this reality show. We take a peek into the lives of SA's wealthiest kids where price tags aren't anything more than mere numbers. Anything they want, best believe they can have from the latest gadgets and gizmos and designer wear to some of the most stunning cars you've ever laid eyes on. Some of them are surprisingly down-to-earth whilst others are your quintessential nose-in-the-air snobs. Either way, whether you like them or not, one thing that is irrefutable is that they probably have a lot more money than you (and I) could ever imagine.

Get a 14-day free trial at Showmax.com to watch these and more local series and movies.