I'm still not over Beyoncé's maternity photoshoot and I probably never will be, so deal.
---
The singer made waves earlier this week with the news of her pregnancy, and shared photos from her otherworldly maternity shoot, shot by Ethiopian conceptual artist Awol Erizku.
Many of the photos featured Bey as a Black Venus, donning long tresses and positioned gracefully before ornate floral backgrounds.
Some of the other images, showed the singer floating underwater while draped in bright yellow garments. Many have noticed that the images contain references to Oshun, the Yoruba orisha of love and fertility.
WHEN BEYONCÉ IS REALLY THE YORUBA GODDESS NAMED OSHUN . JUUSSSSTTTT TO LET YALL KNOW pic.twitter.com/lJEKL1Kq2E
— BlackYardigan (@Agnostic_Amor) February 3, 2017

This isn't the first time that Beyoncé has referenced Yoruba spirituality in her work. Lemonade was packed with references to Afro-diasporic religion. The music video for "Hold Up" featured the singer in a flowing yellow gown reminiscent of the garments commonly associated with the deity. She also made references to the Igbo landing in the video for "Love Drought"
Beyoncé in the "Hold Up" video: alluding to Yoruba deity Oshun, one of the most revered Orishas pic.twitter.com/pyGpr8jwbR
— Sarah Jessica Darker (@amidala1990) January 5, 2017

The Warsan Shire poem that Beyoncé posted on her website along with the photos also makes specific mention of both Oshun and the Yoruba water deity Yemoja.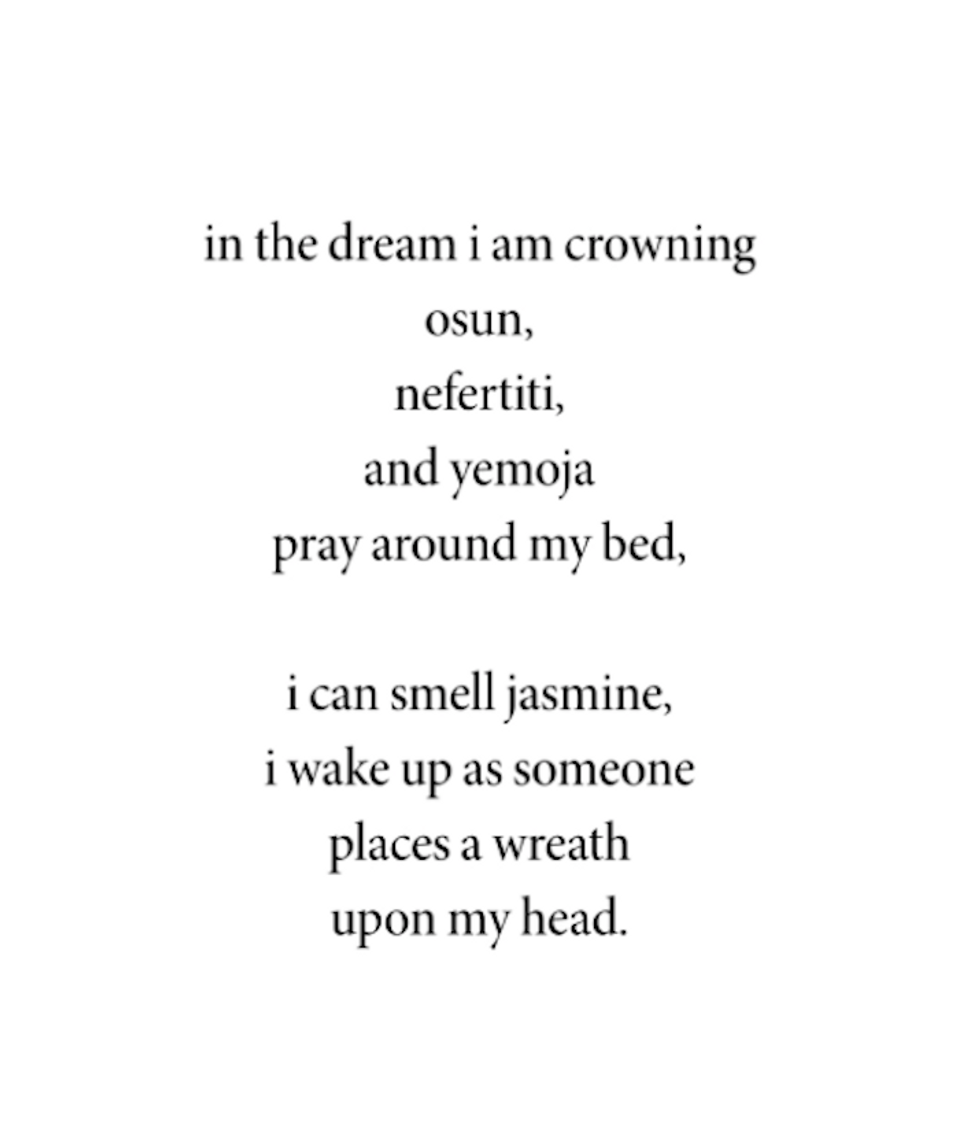 With their striking visual beauty and underlying cultural significance, these photos have given me life all over again.
Check out more of the Yoruba-inspired photos below.