---
We've been witnessing the emergence of African and black models in the fashion world for years. Since Vogue Italia's Black Issue in 2008, black aesthetic has been pushed on the runway and African models have taken the world's fashion stage by storm. A fact that is demonstrated by the challenge on beauty standards within a defined landscape as the runway. From light to dark, African models have began to pop up in fashion shows, magazine, and presentations.
It all started with Iman and her first shoot for Vogue in 1976, which opened the path for generations of African models. Now, African beauties are an integral part of both the most trendsetter designers and also emergent designers' lookbooks. However, African models have not achieved everything, they continue their rise not just by taking their place in existing fashion events, but by being featured in the spread of African fashion weeks all over the world.
"Of the roughly 168 designers that presented their Spring 2013 collections in New York, 40 — that's nearly 25 percent — did not use a single black model.  Though most designers cast at least one to walk in their show, pose in their presentation, or feature in their lookbooks, less than 25 designers hired three or more models of African descent" wrote The Grio.
Many fashion icons have discussed a real lack of diversity within the industry. Model Naomi Campbell said, "It felt… I can't say that the word battle is the right word but it definitely felt like it was an uphill struggle for something. I felt like I had to do what I had to do for my race and to keep awareness out there." But, Campbell also said, "There's definitely space for more black models but has there been enough effort? It was getting better but it's slipped back this year." Campbell is not the only to state, loud and clear, the under-representation of darker models.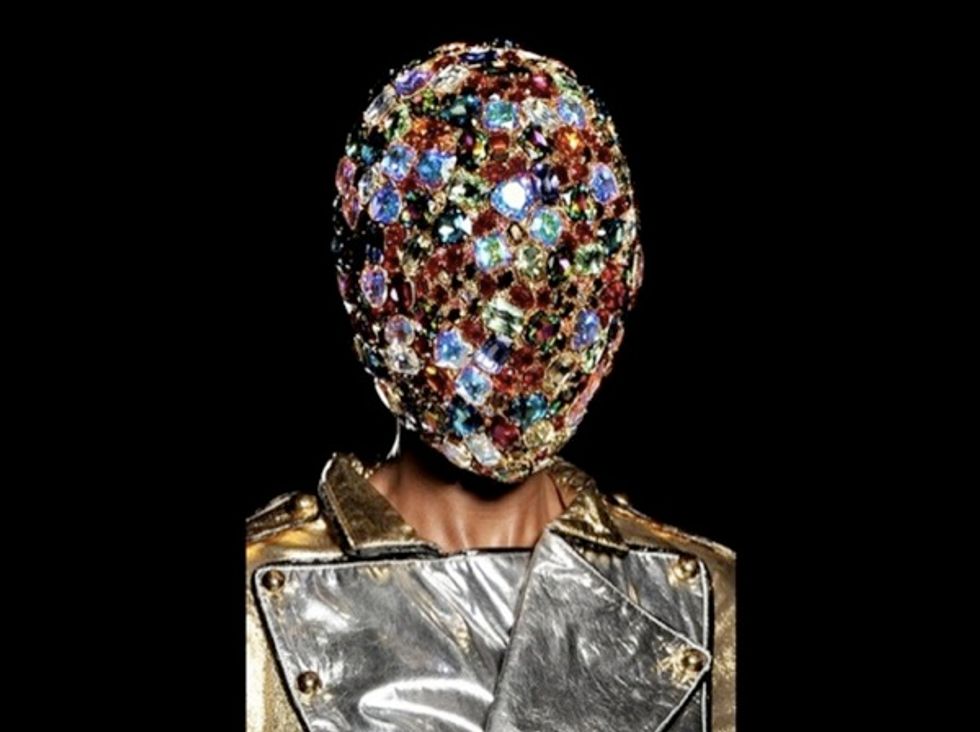 Designer Adama N'Diaye, founder of Adama Paris took her stance on the issue. N'Diaye is the driving force behind Black Fashion Week — a fashion festival controversial because of its name choice and manifesto. Black Fashion Week has been debated and written abut many times, attracting widespread media attention and triggering both positive and negative reactions. "Why not a White Fashion Week?" some have asked. "But Paris Fashion Week is already white!" N'diaye told Agence France-Presse. "We wanted to simply promote beyond African borders designers who are well-known in Africa or in their country but who don't have access to the global market." The event aims to promote black models who are under-represented in fashion shows.
Black model exposure in fashion shows has been slowly but surely trudging along. The industry's changed tremendously in few years, becoming more robust and reflecting a desire to reverse continuing trends that follow the same pattern. Some successful models opened the path and sparked a new generation who'll have a greater presence in the fashion industry landscape. But, the debate about diversity on the runway has been running for many years, and will likely continue for some time.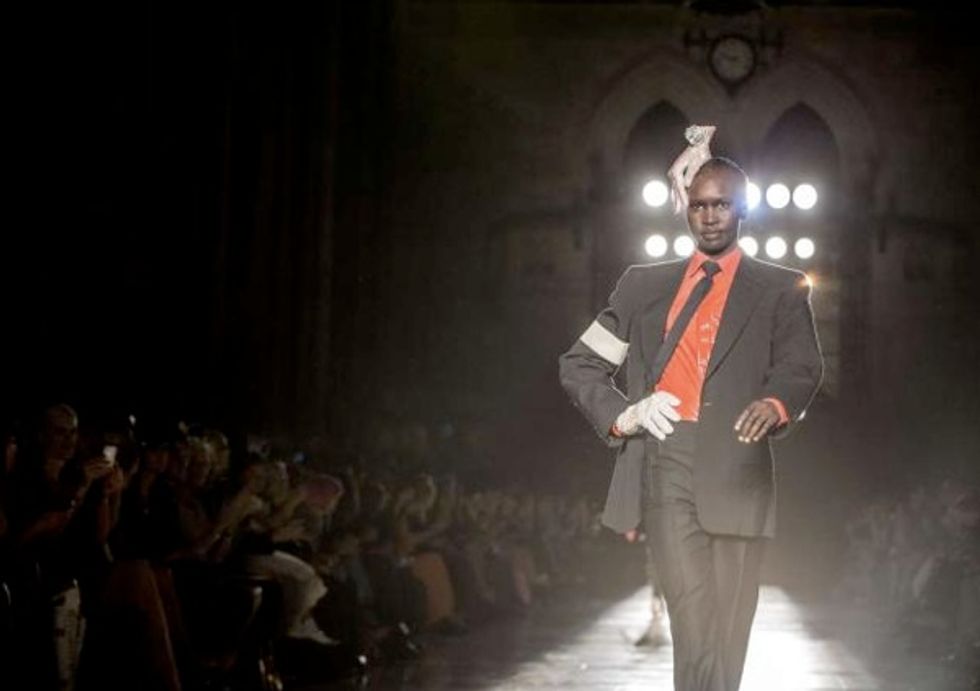 While some reject the inclusion of black beauty others embrace it. World-renowned milliner Philip Treacy featured an entire black model cast during London Fashion Week last September. A total of 25 black women for a Michael Jackson-themed show gave a beautiful tribute to the late pop star. 'The show was an homage to the African woman and their sensibility to dress up," Treacy told The London Evening Standard explaining his choice of models. The extra step, is to have shown a full black model cast wearing the Michael Jackson original famous outfit. We'll let you discover more of the stunning hat work of Philip Treacy in the pictures below. It was inspired by outfits from Mr. Jackson's co-designers, Michael Bush and Dennis Tompkins in collaboration with Swarovski.