Black Panther continues to make a statement in the film industry by shattering several box office records—and the numbers from this past weekend prove it.
The film is the highest-grossing superhero film of all time in the U.S., surpassing 2012's The Avengers, which grossed $623.4 million, according to The Hollywood Reporter. Black Panther finished Sunday grossing $630.9 million.
---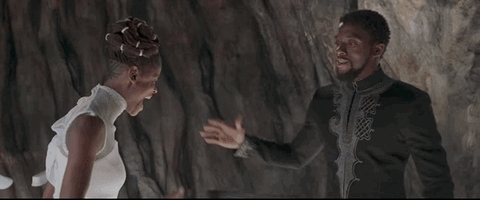 Internationally, the film made $1.235 billion in ticket sales, passing Iron Man 3 to rank as the third highest superhero movie ever at the worldwide box office. It's now the 12th highest-grossing film in history.
ICYMI, check out Evelyn From The Internets' hilarious review of 'Black Panther' and how the internet utilized Nollywood scenes to create memes about the film.