Popular
6 Iconic Black Punk Bands You Should Be Listening To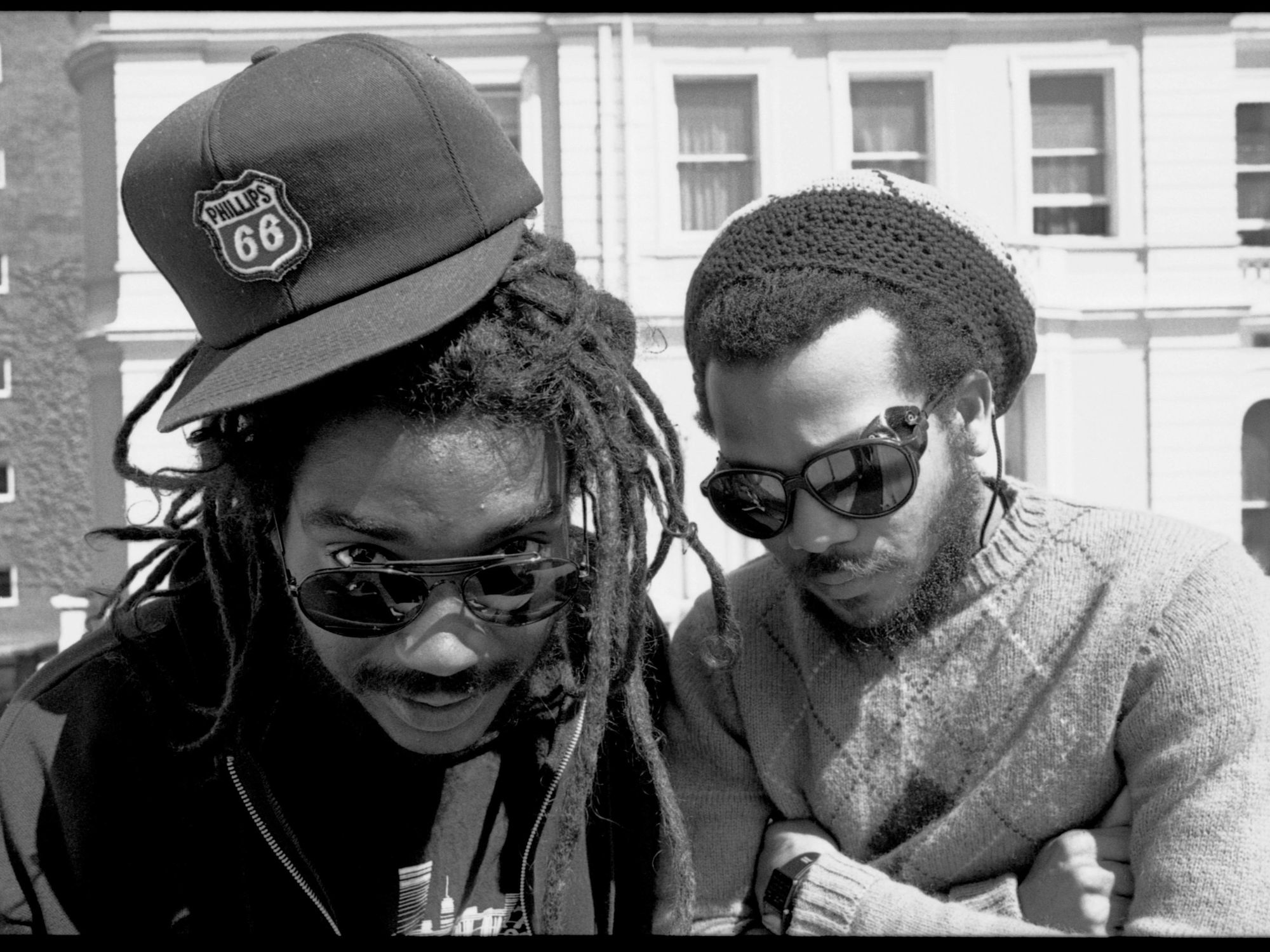 Photo by David Corio/Michael Ochs Archive/Getty Images
These black 70s punk bands pioneered new sounds, creating many of punk music's best songs.
Punk music is well-known for being anti-conformist, encouraging people's self-expression and pushing DIY artistic forms.
---
Despite that fact, most classic and well-known punk bands tend to be mostly white and male. It's a direct erasure of the black and brown punks who paved the way for the genre back in the 1970s and whose influence on the sound is undeniable.
These black bands listed below are so well known that they barely need any introduction.
However, it's never too late to listen to classics and pay your dues to bands who've inspired a generation of punk lovers and helped black kids who stood out in their punk scenes feel like they belong. Because they do.
Read about 6 Iconic Black Punk Bands You Should Be Listening To ahead.
Death
Formed in Detroit in 1974, Death is made up of three brothers, David, Bobby and Dannis Hackney. Their music was pretty much funk-influenced in the beginning, until seeing a show by The Who inspired them to switch to punk. They released a few singles between '74 and '76, among them the famous "Politicians In My Eyes" b/w "Keep on Knocking."
In 1975, they started recording an album but were dropped by their label because of their name, which the label wanted them to change because they thought it was a deterrent for the mainstream scene. Death, however, didn't give in to the pressure.
The band eventually disbanded and their members moved to other pastures. In the late 2000s, the band got a renewed public interest after some of their songs, namely "The Killer of Killers" and "False Positive," were featured in TV shows. They released two albums in 2009 and 2011.
Death are considered the fathers of the afro-punk genre, which saw a resurgence in NYC in 2005. The group was the subject of the 2015 documentary A Band Called Death, directed by Mark Christopher Covino and Jeff Howlett.
X-Ray Spex
X-Ray Spex were formed in 1976 England by lead singer Poly Styrene, who was inspired by The Sex Pistols. Their 1977 single "Oh Bondage! Up Yours!" put them at the forefront of the punk scene in England, among the likes of Wire, The Clash and The Buzzcocks. Most of their material was anti-capitalist and feminist, calling out mainstream culture and the pressure put on women to conform to its standard.
They released their first album, Germfree Adolescents, in 1978. X-Ray Spex is considered by many as the precursor of the riot grrrl movement. Poly Styrene left the band in 1979 to start a solo career. In 1995, the group reformed briefly and released its last album, Conscious Consumer. Poly styrene is the focus of the upcoming documentary PolyStyrene: I am a cliché, co-written by her daughter Celeste Bell.
Bad Brains
Formed in 1977 in Washington D.C. as a reggae and funk band, Bad Brains quickly took a more punk route infused with influences from Bob Marley, Stevie Wonder and Black Sabbath, as well as with more intricate melodies than those commonly used in punk.
After being banned in 1979 from playing at many clubs in their hometown, they relocated to the more punk-friendly New York City. Their self-titled first album was released in 1982 and nine others have followed since. The band released their most recent album, Mind Power, this year. Bad Brains is the focus of the 2012 documentary, Bad Brains: A Band In D.C., directed by Ben Logan and Mandy Stein.
Bad Brains played the OkayAfrica offices in 2017 with their original lead singer, H.R., Check out photos from the performance here.
Check out Bad Brains bassist Darryl Jenifer's art show "Mind Power" which also ran at Okay Space in 2017.
Pure Hell
Formed in 1974 in Philadelphia by Kenny "Stinker" Gordon with Michael Gordon, the band is hailed as the first African-American punk band. Pure Hell only released one single, a cover of Nancy Sinatra's "These Boots Are Made for Walking" b/w "No Rules." They got some international recognition after touring in the UK. Their only album, Noise Addiction, was released in 2005 by Welfare Records, after the awesome band was rediscovered The band reformed recently to perform with Death in the US.
Fishbone
Started in 1979 Los Angeles by the Fisher Brothers and their friends, Fishbone's sound is a fusion of ska, punk and funk metal. Later on, their sound became more soul infused. The band released their first album, In Your Face, in 1986, which has been followed by six others. Columbia Records signed them in 1983 and they've toured as the Beastie Boys' opening acts.

Their album Truth and Soul brought them mainstream appeal and featured songs that tackled subjects of poverty, racism and nuclear issues. They got dropped by their label in 1995, as some of the members were leaving the group. After being dropped again by Hollywood Records, the group took a fully-independent route in 2001. The band is the focus of the 2010 documentary Everyday Sunshine: The Story of Fishbone, directed by Chris Metzler and Lev Anderson and released in 2010. They're the only band on this list that's been thoroughly active since its conception.
Dead Kennedys
Created in 1978 in San Francisco, the group has one black member, drummer D.H. Peligro who joined the band in 1981—but I guess it's enough for them to get a place in this list. Like Death, their name attracted controversy, forcing them to use pen names at some of their gigs.
Their first album, Fresh Fruit for Rotting Vegetables, was released in 1980. The band took a more hardcore approach to its lyrics, directly calling out individual politicians, the mainstream music industry, capitalism and racism. The band created the DIY record label Alternative Tentacles in 1979, but they'd gotten increasingly exasperated with the punk scene becoming more violent in the 1980s. The band broke up in 1986. Three members, including D.H. Peligro, reformed Dead Kennedys in 2001 without lead singer Jello Biafra, who's done everything to separate his image from the band who, in his opinion, have sold out and betrayed the values they were supposed to stand for.