BLK JKS' Tshepang Ramoba Remixes Petite Noir
Stream BLK JKS drummer and producer Tshepang Ramoba's SA dancefloor remix of Petite Noir's "Noirse."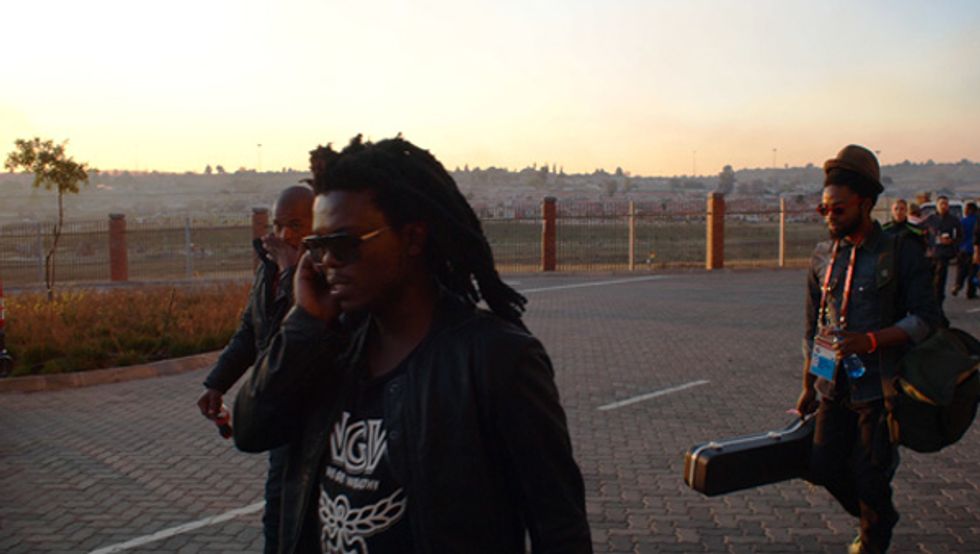 ---
Tshepang Ramoba, the drummer of underground rock outfit BLK JKS, turns in a remix of fellow South African Petite Noir's 2013 single "Noirse." The rework, released under Ramoba's Rambo production moniker, takes the vocals and twinkling bell percussion of Petite Noir's original and turns them into a hypnotic SA dancefloor progression. Ramoba adds in waves of synthesizers and kwaito-influenced drumwork for his version, always keeping Petite Noir's warm lyrics about a girl at the center. For more from Tshepang Ramoba, check out his Notorious B.I.G. kwaito mash-up and 67-minute Mandela Day mix from last year. Stream Rambo's remix of Petite Noir's "Noirse" below.