Popular
Bobi Wine Has Been Charged With 'Intending to Annoy' President Museveni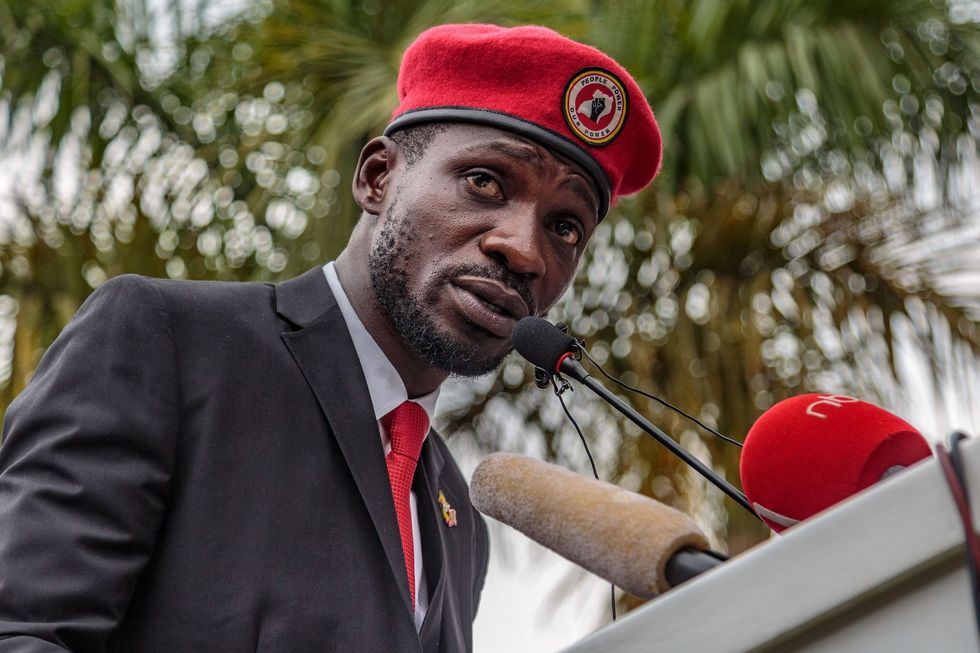 Singer turned politician Robert Kyagulanyi, also known as Bobi Wine speaks during a press conference, held at his home in Magere in the outskirts of Kampala, on July 24, 2019. (Photo by SUMY SADURNI/AFP/Getty Images)
The new charge is in addition to an initial treason charge.
Ugandan opposition leader and musician Bobi Wine, is being brought up on a new charge of "intending to annoy, alarm or ridicule the president," the BBC reports.
The charge stems form an incident that occurred last year at a re-election rally, in which President Yoweri Museveni accused the artist of attacking his presidential convoy. Following those events, Wine and several of his associates were reportedly arrested and severely beaten while in police custody.
---
"I know that oppressed people cannot be oppressed all the time," Wine told OkayAfrica in an interview following the incident. "I am always proud to be persecuted for the truth, and I know that a day will come when history is being written, and I'll be put on the side of those who stood for what is right."
The new charge of "annoying the president" is in addition to the initial charge of treason. If found guilty, Wine could face life imprisonment, reports BBC Africa. Wine is also facing separate charges for leading a protest against social media tax in Uganda.
Last week, Wine announced that he will challenge Museveni's 33-year rule, by running for president in the 2021 elections. According to BBC Africa, the artist believes that the charges are intended to undermine his plans to run for president. Following the harrowing death of his close friend Ziggy Wine on Monday, the artist released a statement, denouncing what he called "the unexplained kidnaps, torture and murder of several #PeoplePower supporters & other political activists," in Uganda.
Last Friday, Ugandan activist Stella Nyanzi was sentenced to 18 months in prison after being found guilty of "cyber harassment" for a poem she wrote about Museveni, which referenced vaginas.
People have expressed continued support for the opposition leader and have ridiculed the Ugandan government for what they believe to be a completely trumped up charge.
Civic Spaces continue to shrink in Africa.. Bobi Wine now charged with intending to annoy President Museveni. What… https://t.co/8dYyBeB70E

— Wanjiku Kang'ethe (Shi) (@Wanjiku Kang'ethe (Shi)) 1565098166.0
Bobiwine charge for annoying the president😂😂😂😂😂 Uganda we need change https://t.co/1vbwbtsBHr

— Katungi Live@UGANDA (@Katungi Live@UGANDA) 1565101478.0
Bobi Wine charged with annoying president Tuesday August 6 2019 Africa my people come on please.

— MrNawa 🇿🇲 (@MrNawa 🇿🇲) 1565107153.0