News Brief
Bobi Wine Rearrested In Airport While Trying to Seek Medical Treatment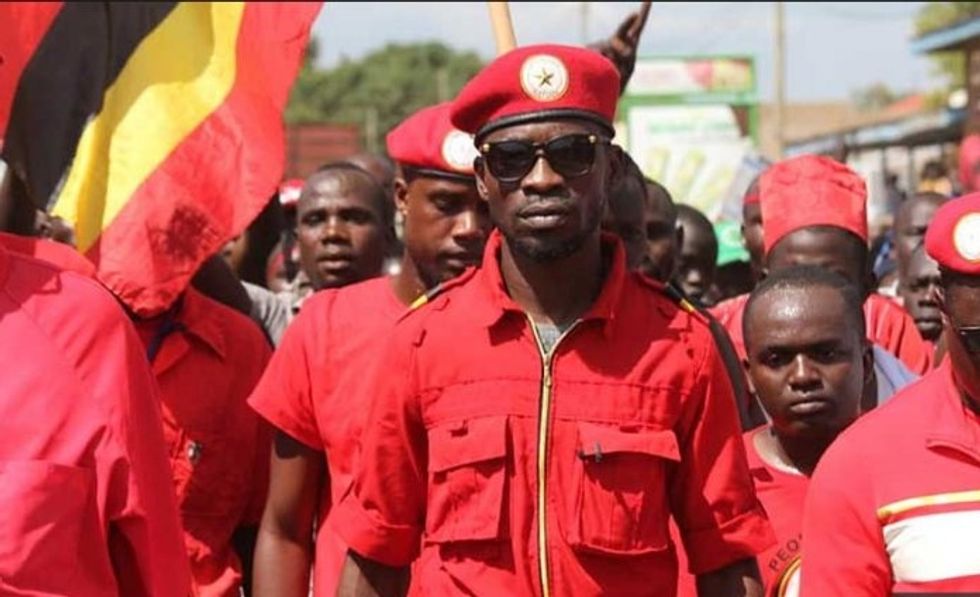 The Ugandan pop star has been arrested once again after being released on bail on Monday.
Bobi Winewas "violently" arrested once again on Thursday as he was leaving the country to seek medical treatment, says his lawyer.
Wine was released on bail on Monday, after a judge determined that he did not constitute a flight risk. However, according to his lawyer, this did not stop officials from apprehending him at the airport.
"[He] was re-arrested at the airport, even though the judge had let him have his passport because he needed to leave the country for medical reasons," Robert Amsterdam, one of Wine's lawyers tells BBC.
"He was violently thrown into a police ambulance. The lawyers have no idea where he is being taken and we're all really in shock," he added.
---
Ugandan MP Bobi Wine arrested trying to fly to U.S. for medical aid. https://t.co/ZZ0HJfuuk0 https://t.co/2UZzVPzKsJ

— CGTN Africa (@CGTN Africa) 1535699858.0
Wine and 32 others were arrested earlier this month for allegedly attacking a presidential convoy, they are currently facing charges of treason in civil court.

Protests have erupted once again in the streets of Kampala in support of Wine.
Security deploys in Kamwokya slum where residents were earlier protesting the re-arrest of Hon. Kyagulanyi also kno… https://t.co/ESL6c96dy8

— NTV UGANDA (@NTV UGANDA) 1535698054.0
Last week, a group of well-known international musicians including Angelique Kidjo, Femi Kuti, Chris Martin and Nobel Laureate Wole Soyinka signed a letter, condemning the treatment of Wine by the Ugandan government.
Wine was set to appear in court on Thursday, but the hearing has been postponed until October 1.