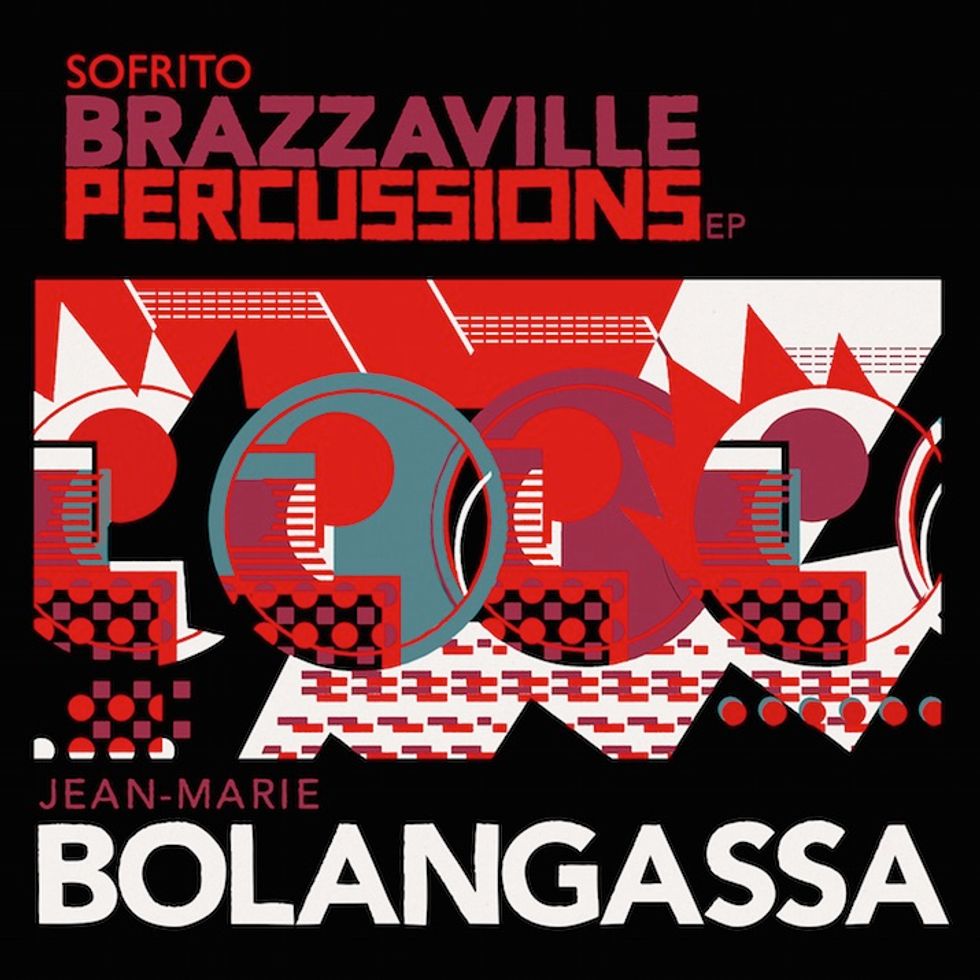 Jean-Marie Bolangassa blends traditional Congolese rhythms with drum machines & synthesizers in the infectious 'Brazzaville Percussions' EP.
---
Percussionist Jean-Marie Bolangassa, a founding member of the influential 1970s afro-disco group M'bamina, is sharing the release of his infectious Brazzaville Percussions EP. The EP blends Bolangassa's impeccable percussion work with intricate drum machine patterns and synthesizers for a 3-track collection that marries traditional Congolese rhythms with modern electronic production.
Bolangassa arrived in Paris back in 1967 as part of the Ballet Nationale du Congo, since then he's played a large role in Europe's African music scene, heading up M'bamina, drumming with countless coupé décalé and ndombolo groups, as well as playing with the likes of Tabu Ley Rochereau, Koffi Olomide and RycoJazz. The highlights on his new Brazzaville Percussions EP are "Disna Ngai," with its endless layers of rapid-fire drums, and "Rikikida," which patiently builds a vocal sample into an explosive composition. Purchase Bolangassa's Brazzaville Percussions EP, out now on digital and next week on 12" vinyl from UK imprint Sofrito. Check out the Lewis Heriz-designed cover art above.