We've been wanting to wish 2016 good riddance almost immediately upon its arrival and now it's nearly time. But before we bring out the von Trapp children to bid it adieu, let us acknowledge something that didn't disappoint us in 2016: books.
---
This has been a glorious year for literature and a horrible year for just about everything else. When 2016 hit us with its worst, authors gave us their best. And an unprecedented number of these authors receiving some much deserved shine this year happen to be Black. This was a renaissance year for writers of the diaspora and we were blessed with a generous handful of instant classics.
We've rounded up our 12 year-end picks below.
"Homegoing" — Yaa Gyasi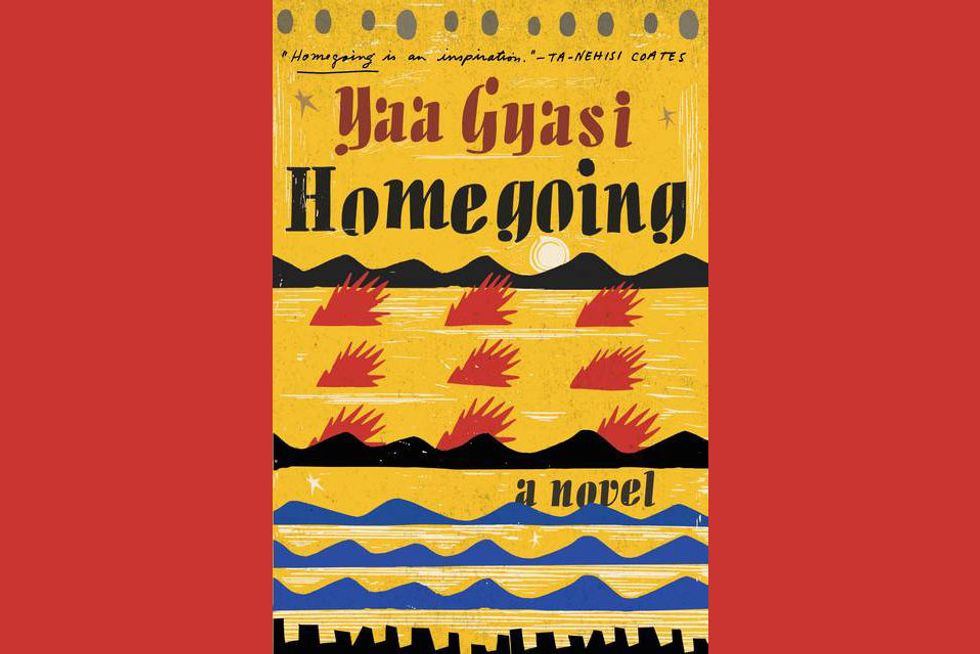 In her debut novel, Yaa Gyasi pens a spellbinding tale of two half-sisters with diverging destinies. While Esi is sold into slavery, Effia assumes her role as a slave trader's wife. This incredibly gifted 20-something Ghanaian-American writer offers a sprawling epic that spans several generations across three continents as we trace the lineage of two sisters and the succeeding events their fates determine. Many critics have dubbed "Homegoing" as this generation's "Roots," and much like the Alex Haley classic, this is a book that will be referenced for decades to come.
"What Is Not Yours Is Not Yours" — Helen Oyeyemi
Helen Oyeyemi is, in a word, prolific. "What Is Not Yours Is Not Yours" is her sixth novel (the first five were published by the time she was thirty). In her latest effort, we are met with an intoxicating collection of short stories somewhat strung together by the recurring presence of both literal and figurative keys. Like her other books, this is one that begs to be re-read, so you'll likely find yourself sitting with "What Is Not Yours Is Not Yours" well into 2017.
"Here Comes the Sun" — Nicole Dennis-Benn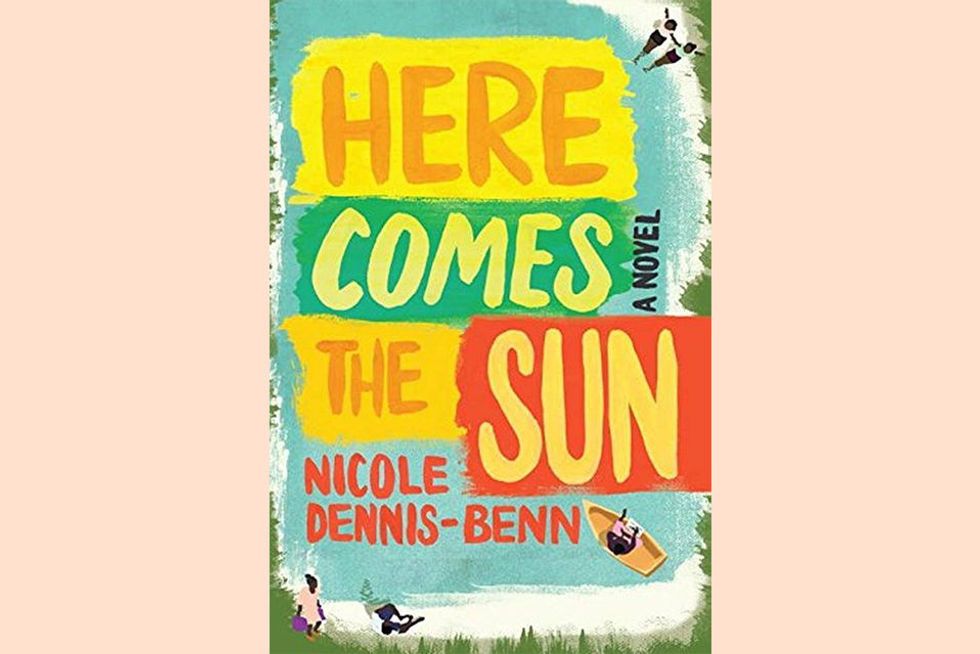 If all that comes to mind when you think of Jamaica is rum punch and sandy beaches, this book will quickly dismantle that notion. Nicole Dennis-Benn will make you resent the idea that this island nation has been sold to you as nothing more than the perfect setting for a vacation in paradise. We follow the lives of women living in anything but paradise as they endure the burdens of poverty whilst surrounded by rich White tourists. From exploitation to homophobia, the Jamaican-born Dennis-Benn uncovers the seedy underbelly lurking beneath an unassuming Montego Bay resort in her debut novel.
"Swing Time" — Zadie Smith
Zadie Smith's fifth novel will put you under a rhythmic spell for the duration. It is a soulful study of friendship, motherhood, race, the nuances of pop culture, and the passage of time with dance as the unifying factor. We meet two brown girls who spend their days dreaming about becoming dancers and then we waltz through time as we're sashayed from London to West Africa in a novel that, once again, showcases Smith's bewitching understanding of humanity.
"Born a Crime: Stories From a South African Childhood" — Trevor Noah
As of late, the name Trevor Noah is quickly followed by the mention of conservative, right-wing commentator Tomi Lahren and her incendiary appearance on his show. Noah's decision to have her on has been met with resistance from many left-wing viewers who argue that he was wrong to offer her yet another platform for pushing her questionable views.
But before any of this, and before Trevor Noah was a comedian turned television personality, he was just a kid growing up against the backdrop of apartheid South Africa. His very existence—the product of a White Swiss father and Black Xhosa mother—was considered a crime, and he spent a great deal of his childhood in hiding. This collection of personal essays covers that time, his life post-apartheid, as well as his journey to the coveted role of hosting The Daily Show. It offers a compelling combination of both the sobering and the hilarious, plus a better understanding of the man behind the desk.
"The Red Rooster Cookbook: The Story of Food and Hustle in Harlem" — Marcus Samuelsson
The Ethiopian-born, Swedish-raised James Beard Award-winning chef is back with another book. This one is all about his critically-acclaimed Harlem restaurant: The Red Rooster. But this is more than just a cookbook—it includes essays and photos seeped with great pride for the neighborhood of Harlem. Another instant favorite for the foodie in your life for sure.
"Born on a Tuesday: A Novel" — Elnathan John
Lawyer, cultural commentator and satirist, Elnathan John is also a brilliant up-and-coming Nigerian writer whose trajectory is worth following. In his stirring first novel, John brings the story of a whip-smart Muslim boy growing up in a society torn apart by religion and politics. Dantala lives with a gang of other street-dwelling boys, but when their plan to burn down the headquarters of their enemy goes awry, he is forced to flee. Dantala eventually finds himself as the apprentice to a sheikh in a motor park's mosque and things only become more complex and riveting from there.
"The Face: Cartography of the Void" — Chris Abani
In this study on identity, Chris Abani considers the face. The Nigerian poet, screenwriter and novelist uses this profound short memoir to, as he puts it, contemplate "all the people who have touched my face, slapped it, punched it, kissed it, washed it, shaved it. All of that human contact must leave a trace…" And it is these traces that Abani explores in his essay that's a part of an intriguing new series from Restless Books called "The Face."
"The Kindness of Enemies: A Novel" — Leila Aboulela
Aboulela presents a penetrating portrait of life as a Muslim in a post-9/11 landscape. She begins with Natasha, a half Russian, half Sudanese history professor who is researching 19th century Muslim leader, Imam Shamil. Throughout the novel, we learn more about this provocative leader who led the anti-Russian resistance in the Caucasian War from the mind of Natasha as well as from other narrators who bring his magnetizing story to life.
"Blackass: A Novel" — A. Igoni Barrett
In this electrifying satire, Furo Wariboko wakes up on the day of his job interview to find that he has been transformed into a White man—save for his ass, which remains as black as before. In this story about identity, a Lagos-born Black man experiences life as a White man and, in turn, discovers a thing or two about himself.
"And After Many Days" — Jowhor Ile
This is a masterful debut novel much anticipated and raved about by the likes of Chimamanda Ngozi Adichie, Taiye Selasi and A. Igoni Barrett. It's the nineties in Port Harcourt and a family's already shaky foundation is torn asunder when their seventeen year-old son, Paul Utu, suddenly vanishes. In the search for their son, the past and present collide and unexpected family secrets are uncovered.
"Fuchsia" — Mahtem Shiferraw
Every year, the African Poetry Book Fund publishes the debut poetry collection by the person who wins the Sillerman First Book Prize for African Poetry. Ethiopian-American poet Mahtem Shiferraw won the title this year and brought us "Fuchsia." This collection of poems ruminates on displacement and the diaspora. It reflects on past traumas whilst moving forward with a sanguine spirit.
Neyat Yohannes is an Eritrean-American freelancer who's from LA, but just moved to the Bay. You can follow her on Twitter at @rhymeswithcat or check out her portfolio here.