Buraka Som Sistema's Boiler Room x RBMA Takeover In Lisbon
Watch the full 40-minute Buraka Som Sistema's Red Bull Music Academy Boiler room set from Lisbon.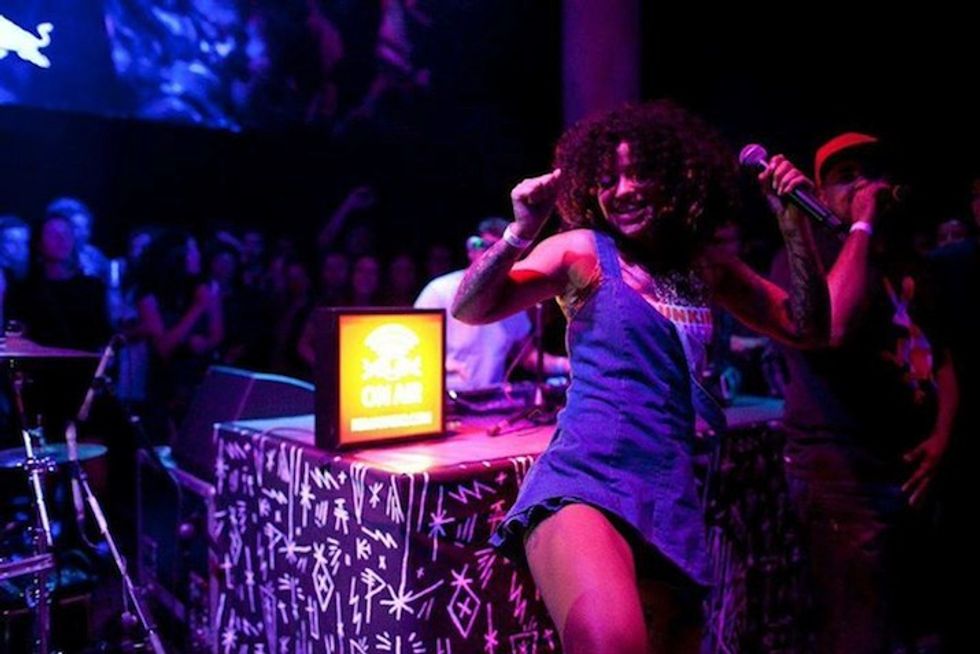 ---
Lisbon global bass crew Buraka Som Sistema played a booming hometown show this past January as part of a collaboration between Red Bull Music Academy and Boiler Room. Nearing forty minutes, the live streamed concert (Buraka's third with Boiler Room) saw the electronic dance collective performing their recent singles, like the pounding "STOOPID" off their latest Buraka LP. Behind Buraka producer Branko's manual mastery, the set also boasts mashes and medleys of tracks from their deep catalog. The monstrous "Sente," for example, melds with the hurdling "Hangover" from the band's 2011 Komba LP for the explosive "Sente + Hangover." And Komba's drum-floored title track mixes with "Van Damme," a skippy song off Buraka, to form the slow-fast combo of "Komba + Van Damme." Watch Buraka Som Sistema's Red Bull Music Academy Boiler Room set from Lisbon, packed with agile dancing and and high-octane stage maneuvers, below. You can read an interview with Branko that was done before the concert over here. If you're in NYC, catch Branko at our upcoming Okayafrica Electrafrique party March 4 in Brooklyn (FREE with RSVP).