Burna Boy links up with British singer Jorja Smith once again, for her new single "Be Honest," the first since the release of her memorable debut album Lost & Found.
The sultry, afropop-inspired track sees Smith singing cheekily about a lover atop rhythmic production. On "Be Honest," the artist is experimenting with a more upbeat and percussion-heavy sound. Burna Boy joins in on the song's third verse, offering his Pidgin and Patios-tinged flow.
---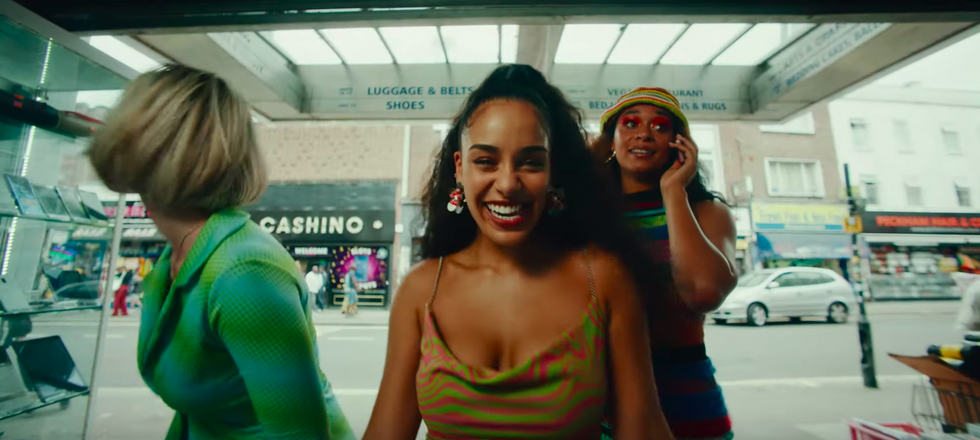 Still from YouTube
As for the music video, we see Smith enduring a summer day in London in style—moving around different spots in the city with her friends while serving fierce poses and colorful looks. Later in the video, we're transported to a remote room, where a solo Burna Boy's chills on a bed. The video was directed by Amber Grace Johnson.

This is the duo's second collaboration following their link up on Burna's "Gum Body" from his latest album African Giant.
On "Be Honest" they prove once again that they make for a solid duo, Check out the music video below.
Jorja Smith - Be Honest (feat. Burna Boy)youtu.be