NEW YORK CITY—Burna Boy is one of the undeniable shining stars of Nigerian music.
---
Since his initial arrival on the scene, the singer has quickly and steadily built a style that he calls "afro-fusion"—a pop blend of Nigerian-inflected dancehall, hip-hop and reggae—into a buzz that overshadows a lot of his contemporaries.
Hits like "Yawa Dey," "Soke," and "Pree Me," as well as successful projects like L.I.F.E (Leaving an Impact for Eternity and On a Spaceship, have solidified Burna Boy's status at the top of the new afropop scene.
Over the weekend, the Nigerian artist played his first ever concert in New York City, at Times Square's Playstation Theater. The night was the first stop of Burna Boy's long-awaited North American tour, Outside Tour, in promotion of his latest EP, Redemption.
The show, presented by W&R Projects, started out with none-other-than Swizz Beatz introducing Burna Boy's set, something which the star producer told the crowd he rarely did for other artists.
Burna was quite the show man, and his live band was on point as they ran through energetic renditions of "Soke," "Like To Party," and many other of the singer's countless crowd pleasers.
Halfway through the set, there was another big surprise as Jidenna jumped onstage to perform "Little Bit More" and "Classic Man," which had the audience going wild, before Burna Boy came back on to finish off the show.
Throughout the set, you could spot DJ Tunez and Swizz Beatz, decked out in a Ruff Ryfer's jacket and bandana, dancing on stage behind Burna Boy.
See photos from the night, shot by Enoch Eshun, below.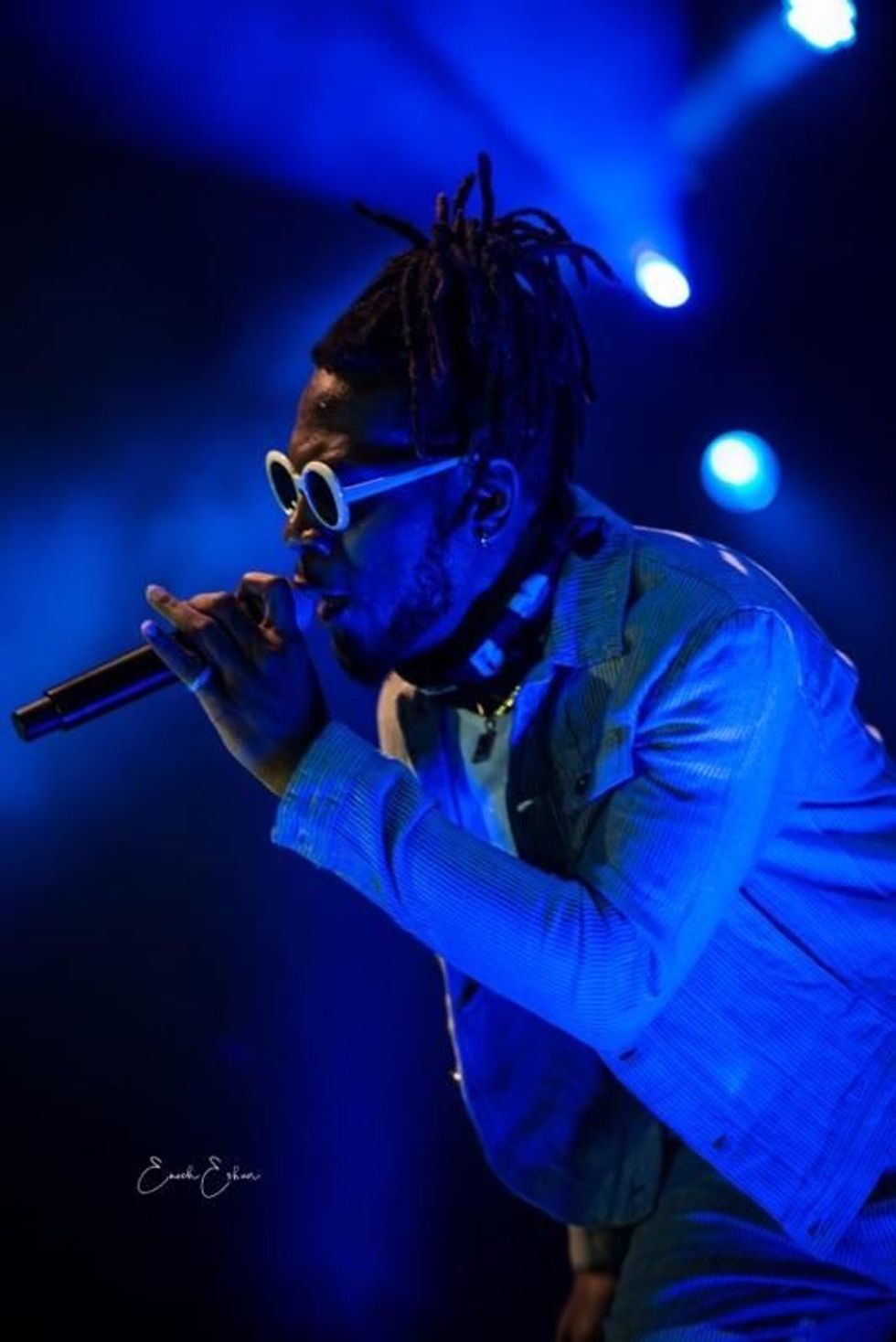 Burna Boy. Photo by Enoch Eshun courtesy of W&R Projects
Burna Boy. Photo by Enoch Eshun courtesy of W&R Projects
Swizz Beatz. Photo by Enoch Eshun courtesy of W&R Projects
Burna Boy. Photo by Enoch Eshun courtesy of W&R Projects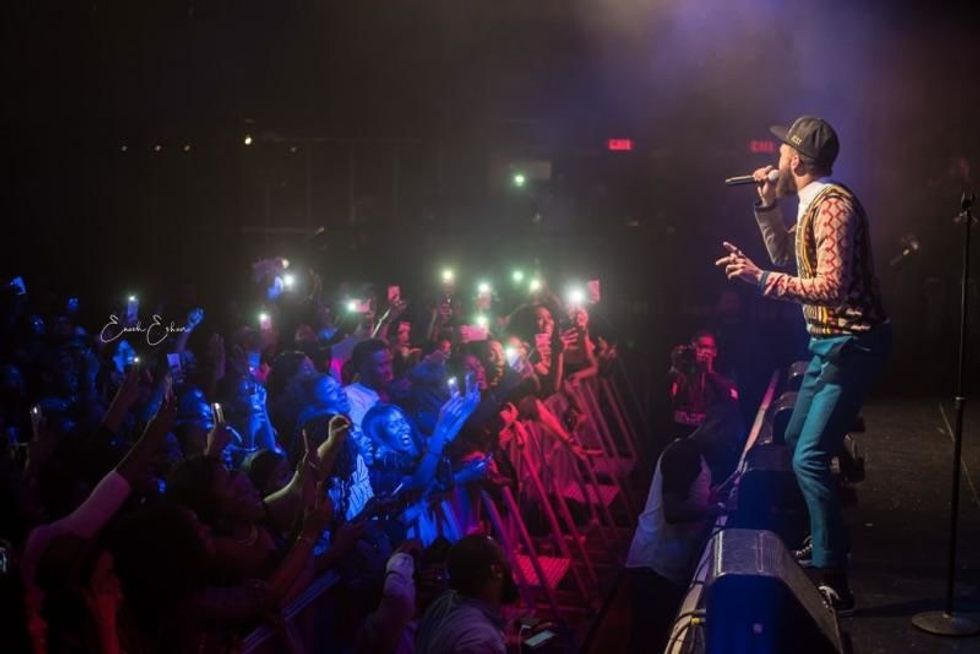 Jidenna. Photo by Enoch Eshun courtesy of W&R Projects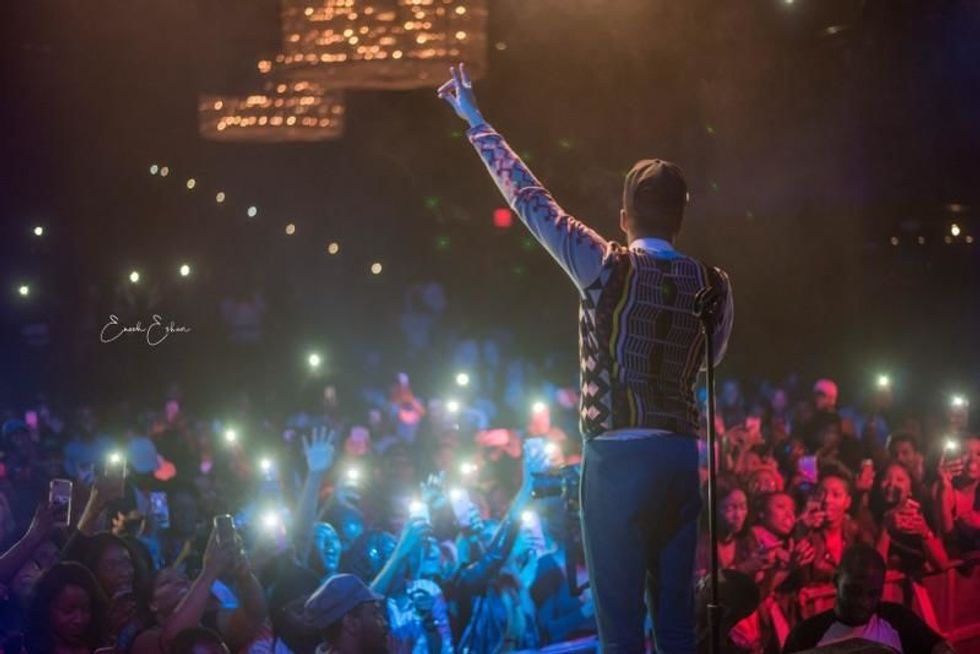 Jidenna. Photo by Enoch Eshun courtesy of W&R Projects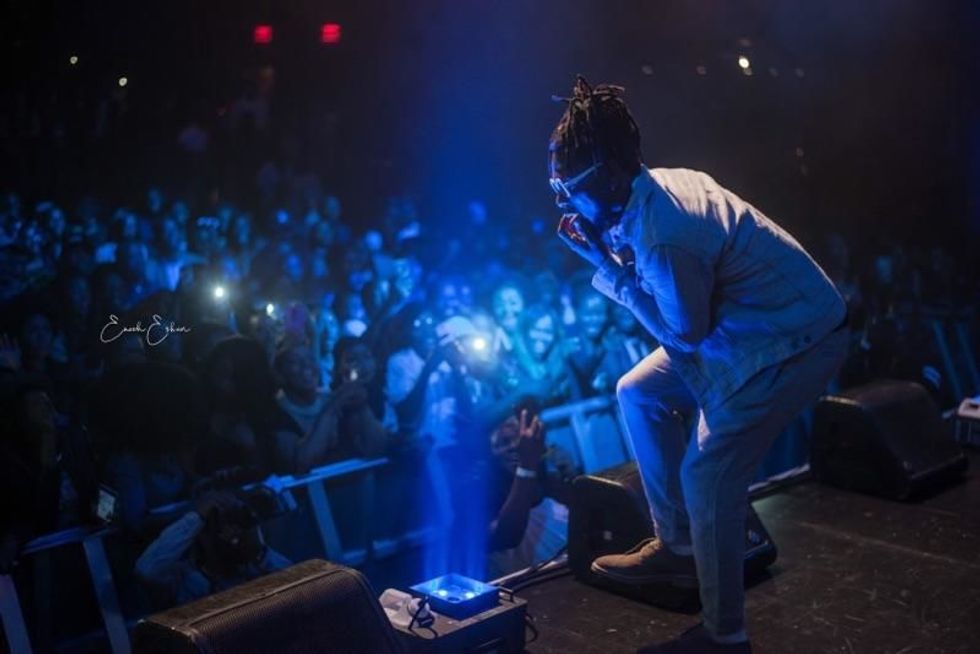 Burna Boy. Photo by Enoch Eshun courtesy of W&R Projects