Cameroonian Rapper Tilla's Vibrant Debut Single 'Pantana'
Cameroonian rapper Tilla releases her first single "Pantana" on Cameroonian musician Jovi's New Bell Music label,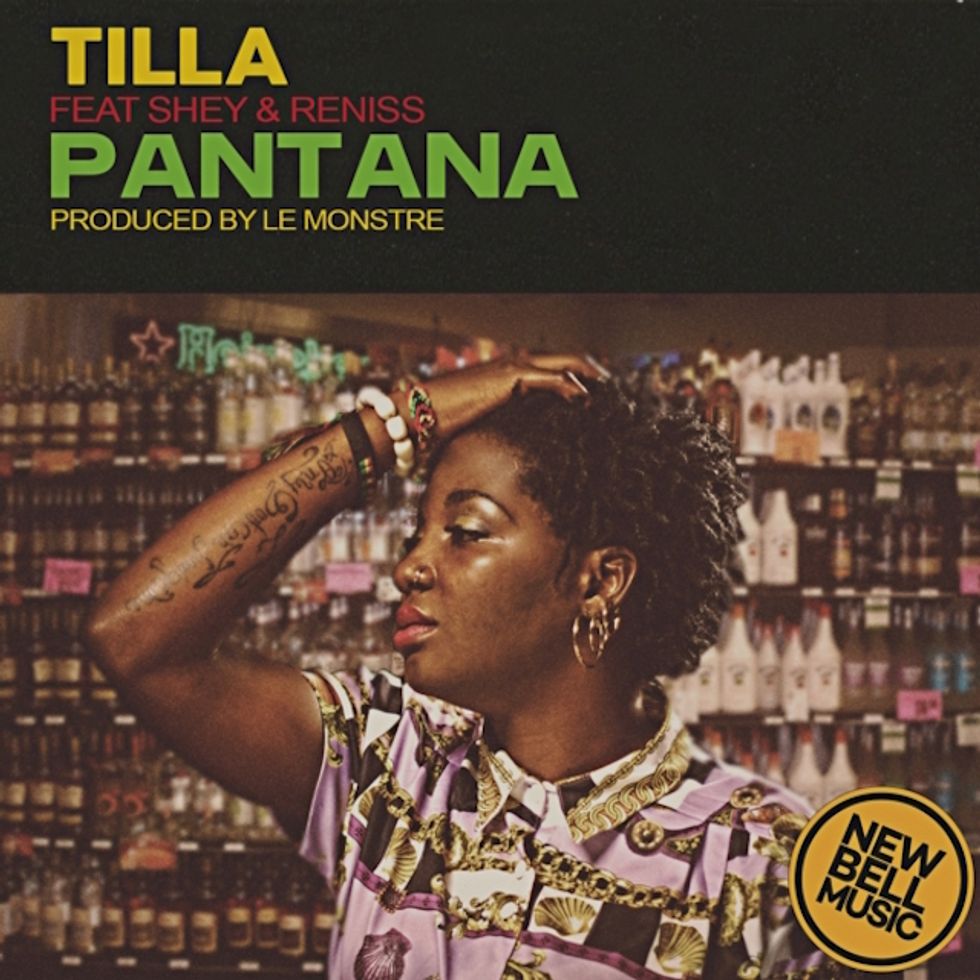 ---
Tilla, the first female MC signed to Cameroonian rapper Jovi's New Bell Music label, releases an engaging & dual-toned first single with "Pantana." Produced by Jovi under his Le Monstre moniker, the track has Tilla spitting in both Pidgin and English over drum zaps and electronic churns, a firetruck alarm surging under her. The warmer part of "Pantana," which translates to "ganja" in Mboko Pidgin, comes with Cameroonian vocalists Reniss and Shey gently singing over a strolling guitar line, urging the listener to "party, party." Tilla, who started rapping in class seven, cites Lauryn Hill amongst her influences and, on "Pantana," one can hear the same understated confidence that imbues The Miseducation. The song will be the first track on Lord Have Mercy, New Bell Music's compilation EP of artists who signed to the label in the past year along with Jovi and Reniss, expected to drop on January 23. Tilla, who's also featured on the remix of Jovi's "Et P8 Koi 237," is now working on a solo EP, due out later this year. In the wait, listen to "Pantana" below.