This is part two of a photo essay from a first-year University of Cape Town student by the name of Raz.
---
Following the recent weeks of deserted campuses, several spates of violence have occurred on campuses across the country.
Students from CPUT face assault charges for allegedly burning a building with two private security officers inside. A student from TUT was admitted to hospital after he was shot in the leg with live ammunition. Stores were looted and a priest brutalised with rubber bullets in a drive-by during Wits' protests. At UCT, a private security officer was hospitalised after a brick was dropped on his head from above.
There's been an overarching climate of tension recently. It seems like a flashpoint has been looming.
On Wednesday, various groups were granted permission to march and picket outside of Parliament in Cape Town, during Finance Minister Pravin Gordhan's mid-term budget policy statement. UCT worker and academic unions began at 9AM, followed by the DA at 10AM. Finally, student protesters under #FeesMustFall were given permission to picket from 1PM until 3PM.
The union picket was quiet. This was followed by the DA arriving in blue uniforms on blue trucks. DA leader Mmusi Maimane and others delivered speeches criticising the ANC, then left. Maimane criticised recent student action, saying "Fellow South Africans, it is not right to burn our universities and public properties." This stance from the DA was not unanticipated by the protest groups. Some individuals wore slogans such as "FUCK DA."
Photo by Raz.
Students from UCT, UWC, CPUT and Stellenbosch began to gather outside Parliament around 12PM, singing and dancing in small groups throughout St. Johns Street and Plein Street. Academics, parents and other stakeholders were also present in the group when a memorandum was handed to Gordhan prior to his speech. All was calm, with relatively civil interaction between police and protesters. But as 3PM approached, both sides began to get increasingly tense.
The first grenades rang out on St. Johns street a few minutes after 3PM, after protesters allegedly threw a burning cardboard coffin adorned with an image of Blade Nzimande towards the row of police officers in front of the statue of Louis Botha. Protesters began dispersing down Roeland and Plein towards Spin Street, where more grenades were detonated and water cannons were used, ambushing fleeing protesters. Grenades were detonated both behind and in front of the throng of protesters on Plein, who began breaking bricks to throw in response. After a protester was hit in the head with a brick during an altercation with a bystander, the vast majority of the crowd successfully dissuaded the individuals with bricks in hand from lobbing them.
Police chased protesters through the streets and continued to use stun grenades, water cannons and make arrests. A video shows a Hippo with students on top accelerate into the middle of Roeland and then stop sharply, dislodging a student from the roof in front of the wheels, then almost driving over the student. Protesters fled further from Parliament, with images emerging of a shattered McDonald's window and other minor damage to several establishments towards the centre of town.
During his speech, Gordhan announced that a total of 1.5 percent of the next term's budget would be allocated to education, with a greater increase in NSFAS [National Student Financial Aid Scheme] coffers, the organisation that provides bursaries. Universities reiterated that people from households that earn under R600,000 per annum would not be subject to Nzimande's suggested 8 percent fee increase. However, protest groups such as #FeesMustFall continue to state that this is not enough: their demand for "free, decolonised, afrocentric, socialist and intersectional" education has still not been met.
Two days after the violence at Parliament, there is much uncertainty about the future. Government has been largely silent about the topic of free education, but after the scenes at Parliament echoing 2015, it's yet to be seen whether it will remain that way.
Photo by Raz.
Photo by Raz.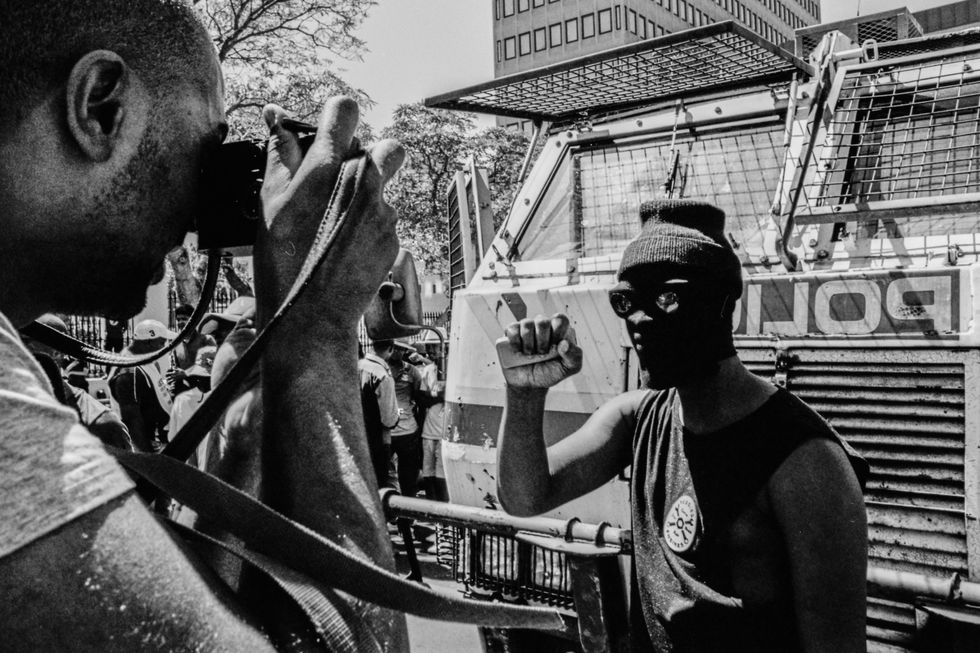 Photo by Raz.
Photo by Raz.
Photo by Raz.
Photo by Raz.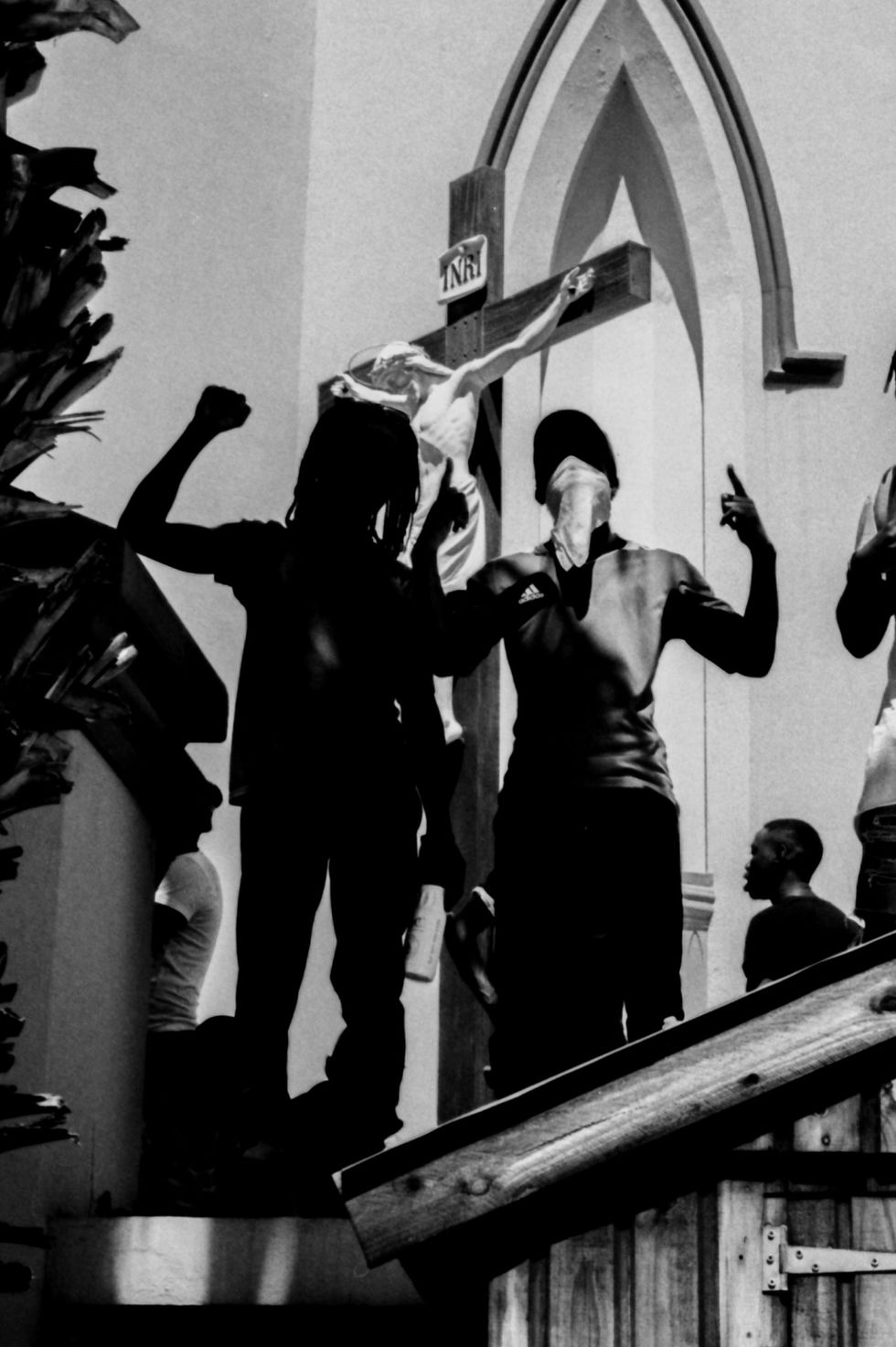 Photo by Raz.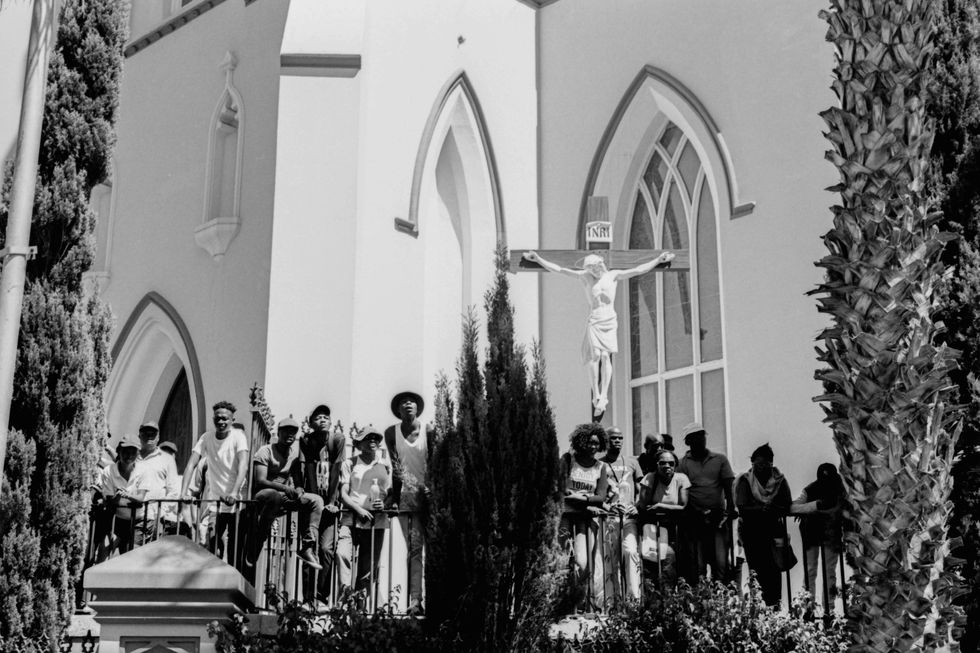 Photo by Raz.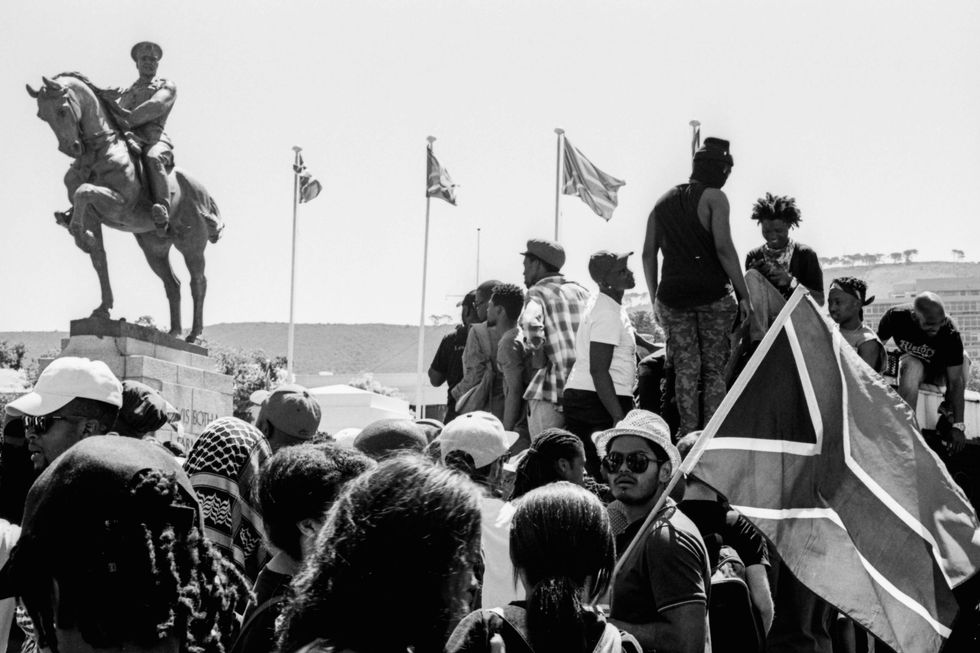 Photo by Raz.
Photo by Raz.
Photo by Raz.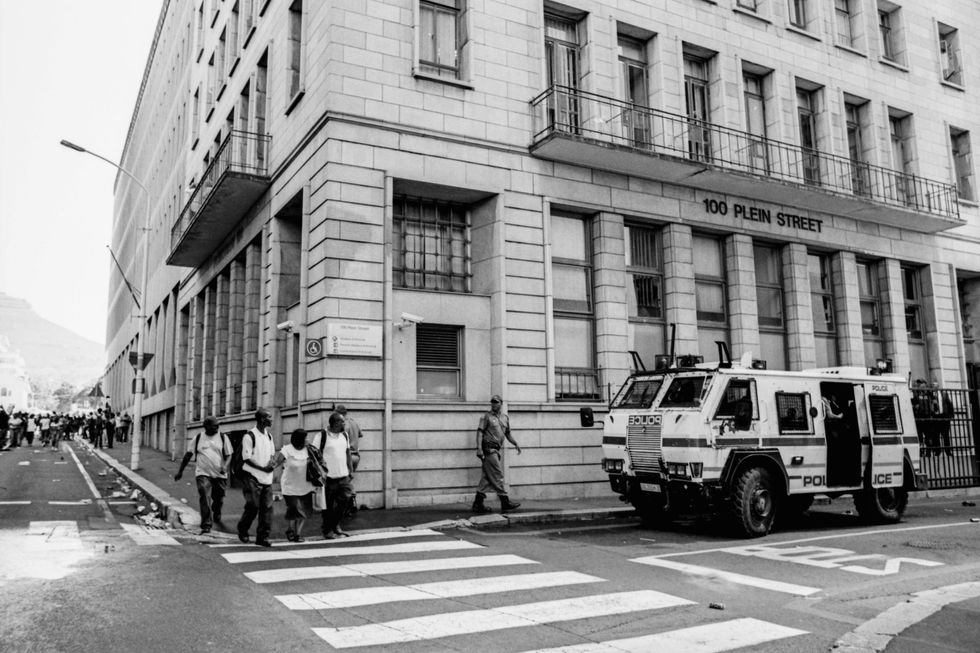 Photo by Raz.
Photo by Raz.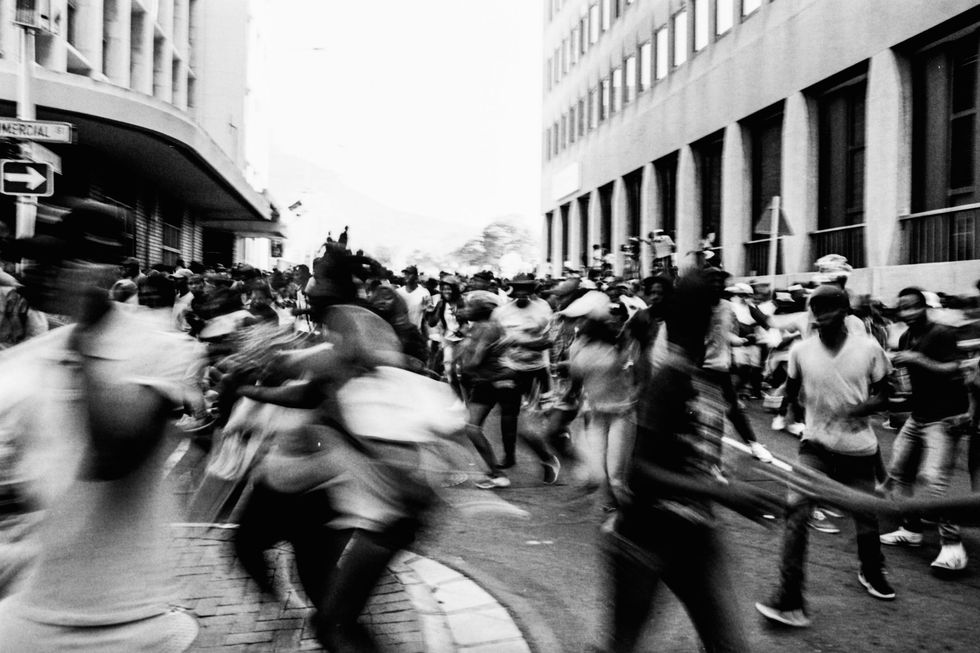 Photo by Raz.
Photo by Raz.