Photos
Aug. 26, 2015 06:37PM EST
The Artists Of Accra's Chale Wote Street Festival Interpret "African Electronics"
7 artists from Accra's Chale Wote street art festival interpret what this year's theme of 'African Electronics' means to them.
---
Mohammed Awudu, graffiti artist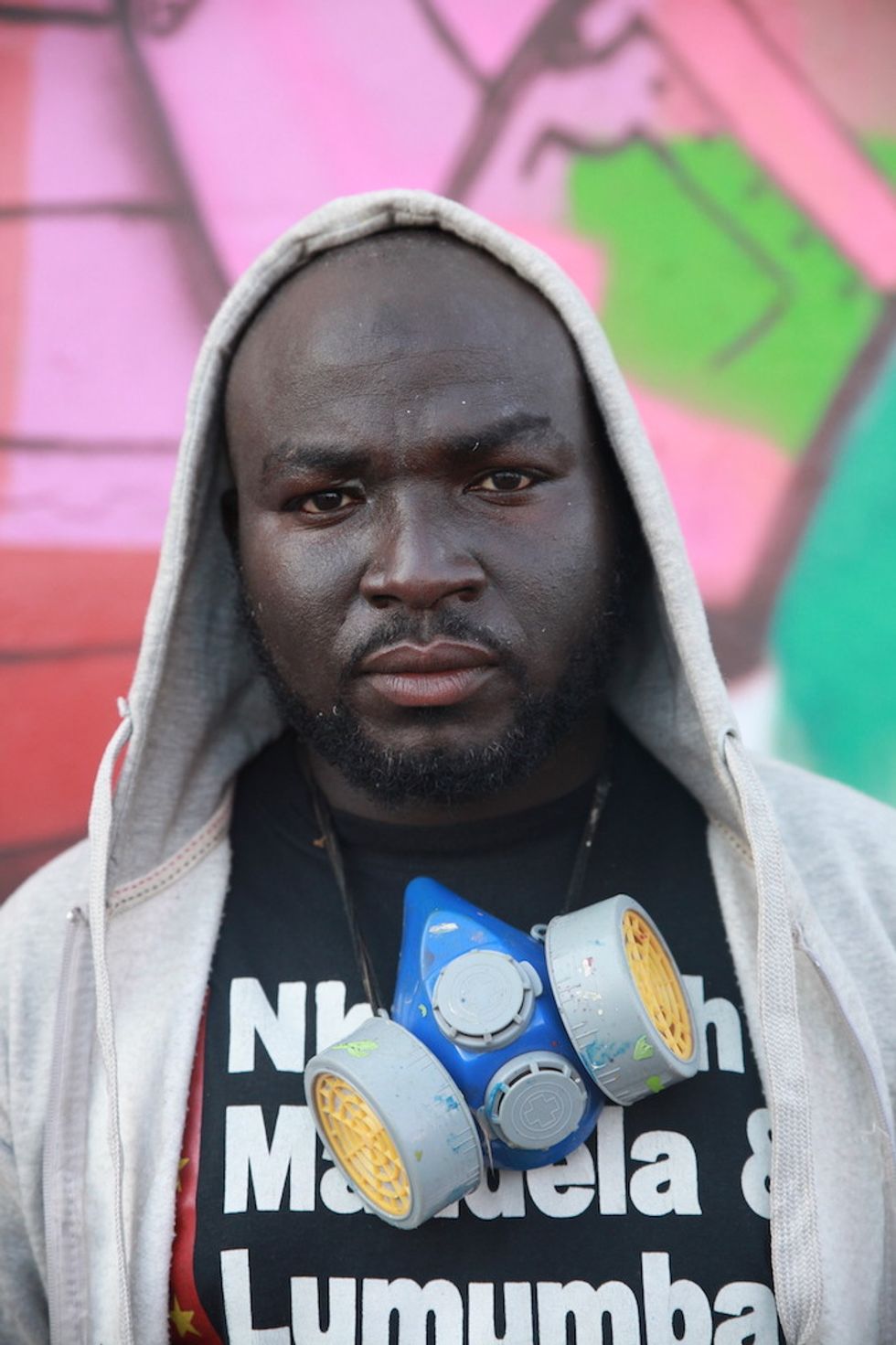 Mohammed Awudu at Chale Wote 2015 (Photo: Alice McCool)
"African electronics is not about the history of Africa, it's about the future of Africa. We have to think about a future with a lot of technology, where we create a lot of stuff like flying cars, more lights. It's about seeing ourselves as the power of light, for a better future."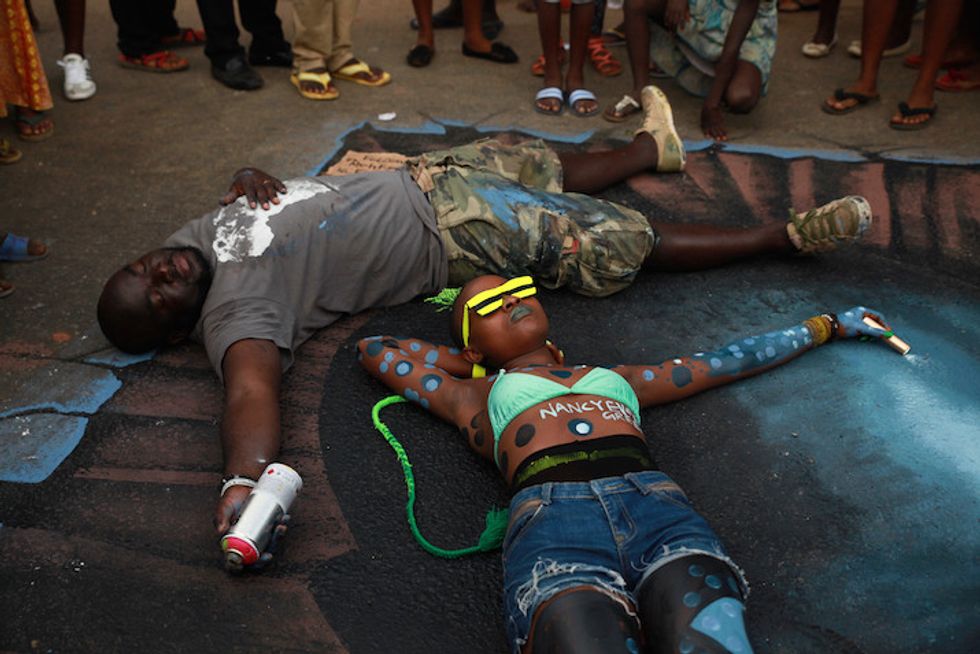 Mohammed Awudu at Chale Wote 2015 (Photo: Alice McCool)