Style
Prêt-À-Poundo Interview: Chichia London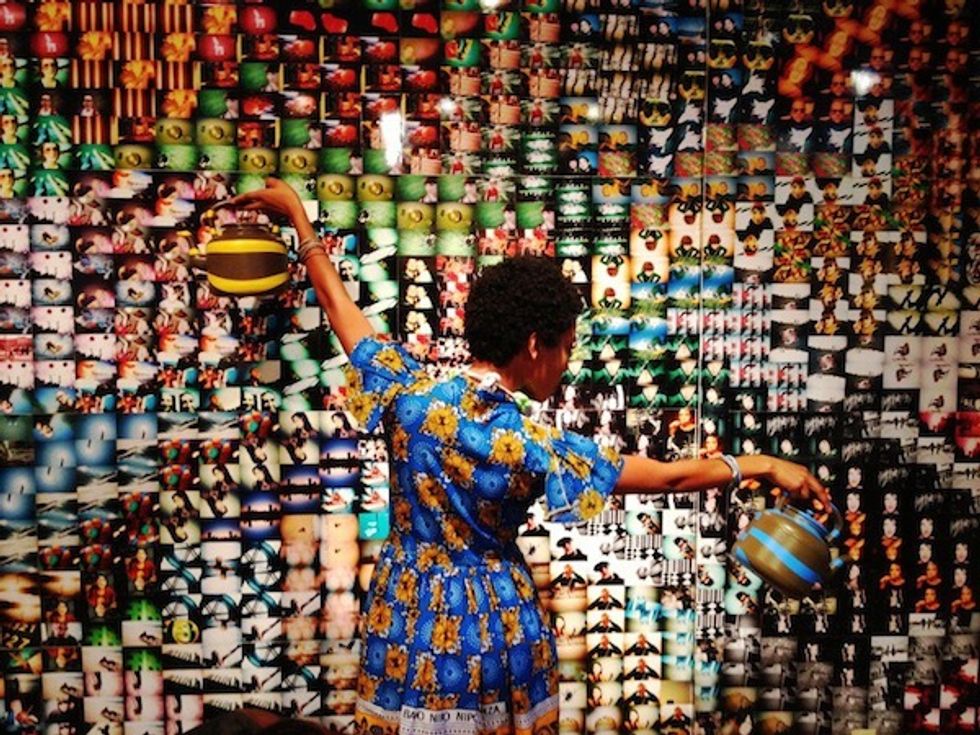 Interview with Christine Mhando, founder and talented fashion designer behind Chichia London.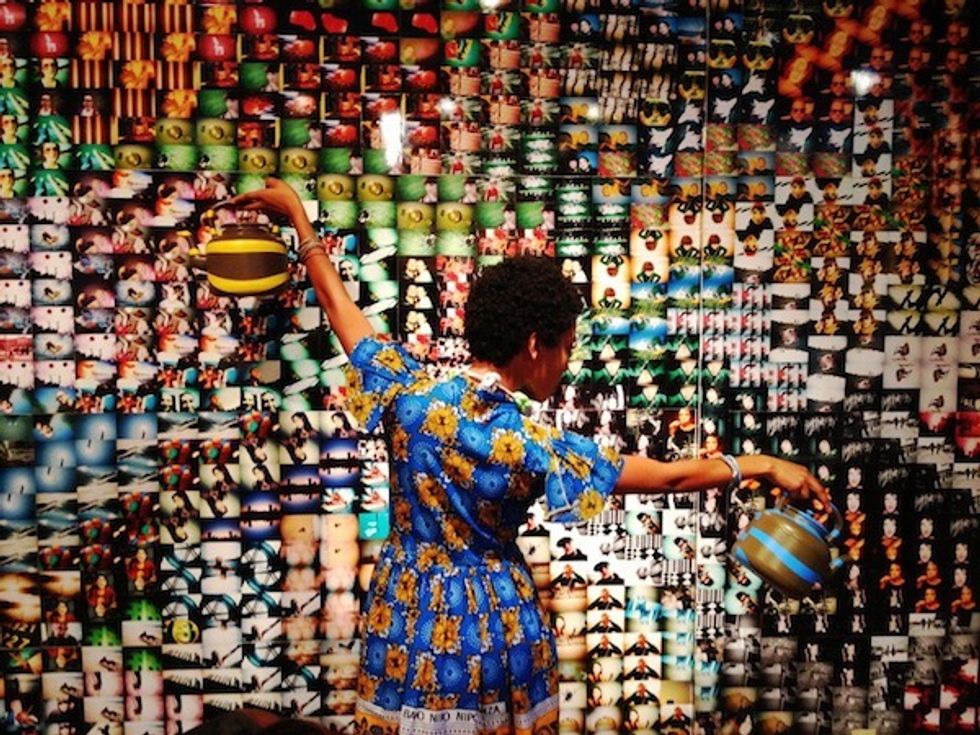 ---
Christine Mhando is the founder and talented fashion designer behind Chichia London. A London girl of Tanzanian origins, Mhando has always been steady, inspirational and a real "Afropean" — her collections convey a worldview of intermingling cultures. This covers everything from the range of materials selected to the various/final silhouettes designed. 
Launched in 2007, Chichia London is a one of a kind label bringing this "New African Fashion." As a recognized international African fashion designer, Mhando has developed an interesting, smart and mature signature. What could have been a contradictory blend of traditional and modern style became a standard in African fashion, as designers constantly continue to investigate its unlimited possibilities.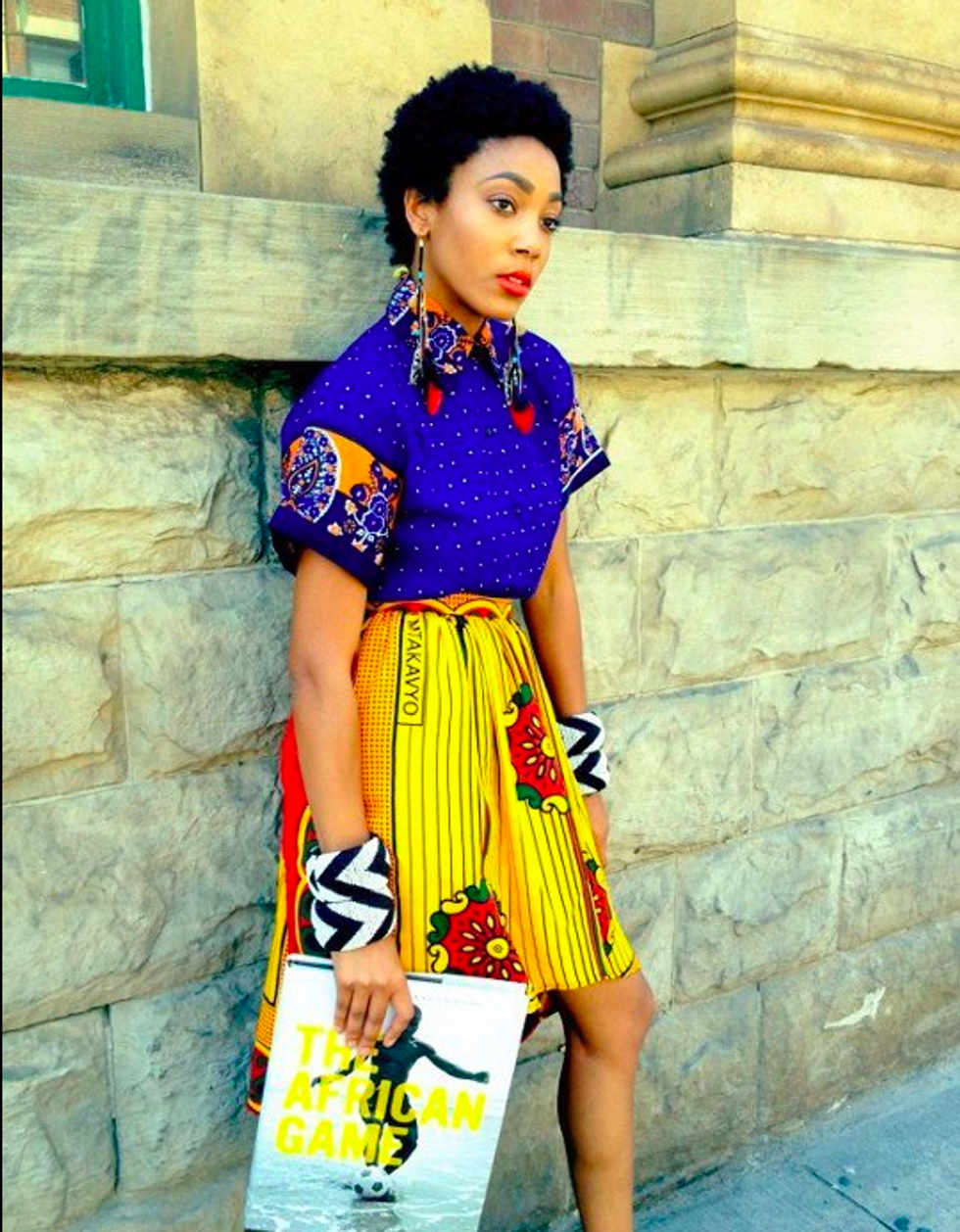 Who is Chichia London?
Chichia London is a contemporary ladies clothing brand inspired by the fusion of two cultures — my Tanzanian heritage and my London upbringing, with a splash of quirky design. The label is known for using locally East African printed fabric 'Khanga' in most of our collections.
When did you start considering fashion? Did you study fashion?
When I was around 5 or 6 years old my mother's younger sister, who's a tailor, lived with us for a few years. I would sit and watch her for hours as she cut and made clothes on her sewing machine. I remember how absolutely amazing I found her ability to turn a piece of fabric into some form of garment in just a short time, it was like watching a magic show!
Naturally, I used the scraps from her fabrics to make little outfits for my dolls. I've been into clothes ever since. Once I finished high school I went straight into studying fashion. I studied a BTEC diploma at the London College of Fashion then went on to complete a Bachelor's degree in Fashion Design at Kent Institute of Art and Design (now known as University for the Creative Arts). Once I finished my studies I worked for various companies in London within the industry, I've worked for independent designers as well as larger manufacturers supplying garments for the mass market and all the experience I gained provided me with the confidence I needed to be able to venture out and start label my own label.
What are your inspirations and your influences?
My design aesthetic and personal style are both heavily influenced by my London upbringing. Having left Africa at a young age, my memory of the place comes from regularly visiting Tanzania throughout my life, as well as observing the place and people from an outsider's point of view. Tanzanians are people that very much take pride in their appearance and they make great use of colour. My love of colour definitely comes from being an African. I have an eternal love affair with prints. A great print for me means everything and can easily ignite inspiration for an entire collection. Travel is also a great source of inspiration for me as well as anything from photography, architecture and people-watching on the streets.
What materials are you using? Where do you get these materials?
East African 'Khanga' and 'Kitenge' (colourful cotton printed fabric) play a key role in all of Chichia collections and I usually travel to Tanzania at the beginning of each collection to select which prints will be featured.
Where does the conception happen?
Mostly at my studio in London, though this isn't always the case. I take a small sketch/notebook wherever I go ready to note down ideas.
How would you describe Chichia London signature in one line?
East Africa Meets London Cool
I think that you're great example of the African inspired revolution, mixing cultures with the African prints and these modern shapes, do you think that you are bringing something new?
Thank you. I'd like to think that Chichia designs offer a fresh point of view. I believe that creating a strong brand image was a huge step towards setting ourselves apart from others. The collections are also not heavily influenced by what is currently on trend. My main focus has always been on making well designed clothes that are timeless and transcend seasons.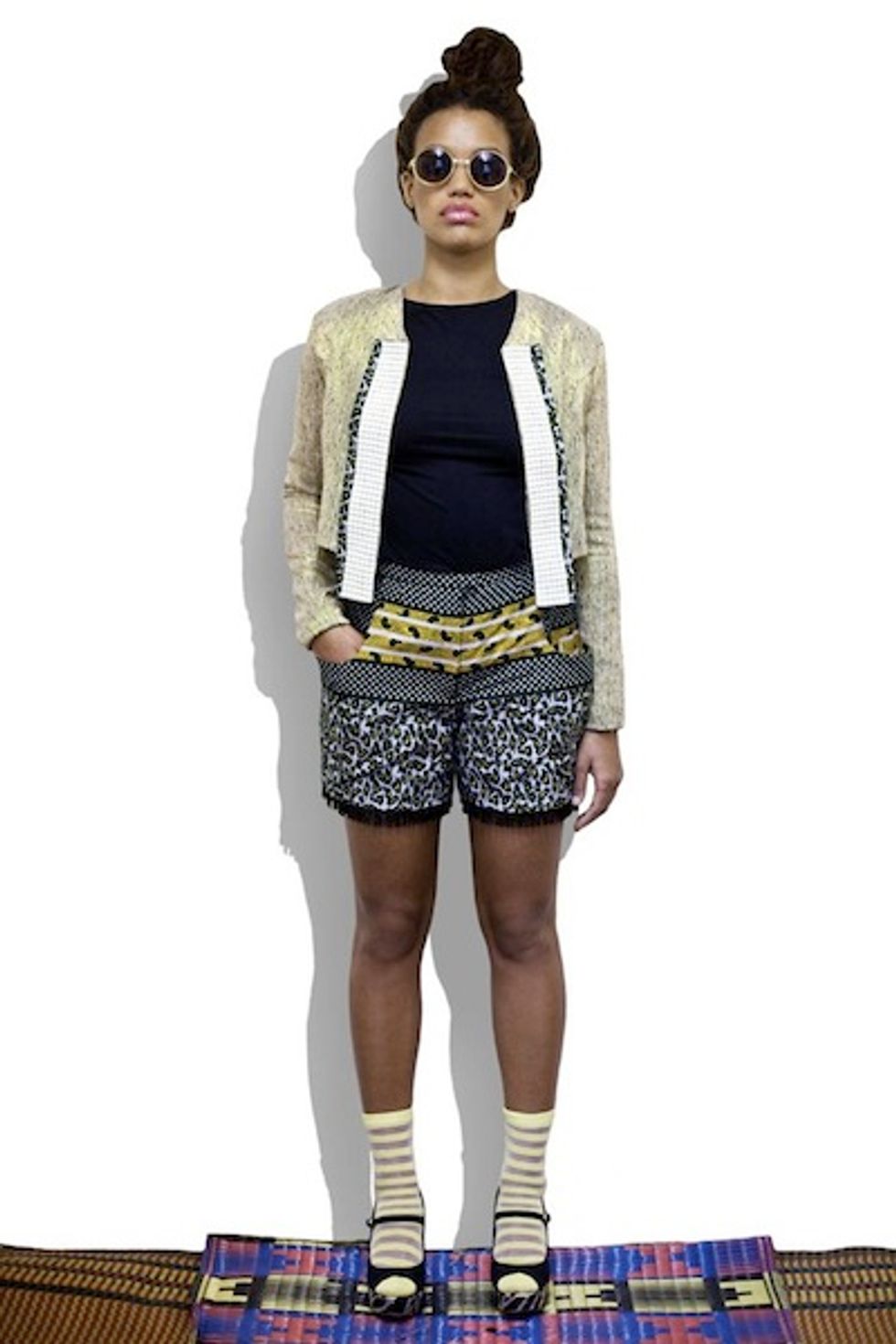 Today, as a fashion designer who has media coverage, are you using fashion as a way of talking? Or maybe inspiring the youth?
I didn't start off with those intentions, but I get contacted by many girls/ women from Tanzania and East Africa (those still living in Africa and in diaspora) showing their appreciation for the way our brand articulates the mix of both East African and UK culture so well. A lot of these girls admit to previously never having any interest in wearing clothing made out of khanga material as it is not a fabric associated with luxury. You wear a khanga at home to clean the house, not to a party.
So seeing the fabric transformed into fashionable, modern and wearable clothing has made them look at it in a different way and actually want to wear it. This makes me proud. Also, with our recent collaboration with Tanzanian based jersey brand Made by Africa, we had the opportunity to ethically produce our collections in a fair trade environment which was great. I'd like to get involved in more projects and collaborations where we are directly contributing towards the development of Tanzania/Africa.
We've had an emergence of many African fashion weeks in several cities and countries. This evolution is the proof of the existence of African fashion. Do you think it should be more present in "regular" fashion weeks? What do you think about it? Is there any discrimination?
No one can deny that there's a lack of African brand names showing at the "on schedule" fashion weeks. There's no shortage of amazing African designers out there, it's sad that a very tiny fraction get to show during these main fashion weeks. Worse, even less are being stocked in the major retail outlets. So it's fantastic to see so many great platforms initiated by Africans (not only runway events, but publications, retailers, blogs, etc.) that are all playing a part to help shine a spotlight on the African clothing industry and bring its attention to the "mainstream."
The Africa 'trend' (in fashion) has made an appearance on the international catwalks in some form or another for as long as I can remember and recently it has become more popular than ever with giant labels using African influenced prints and design within their collections. So in that sense, I guess you could say that "African inspired fashion" has been present during the mainstream fashion weeks. As each season passes it's becoming clear that this influence coming from Africa is more than just a passing fad. On one hand it's exciting that these fabrics, prints are finally being recognized and enjoyed on a more mainstream level, but it seems they are more accepted when presented by the more well -known fashion brands who, more often than not, have no connection with the continent. From an African designer's point of view it's an exciting time; it's up to us to use it to our advantage. African fashion comes in many aspects and is rapidly on the rise. It has come a long way.
I know that you're part of SUPAFRIK, how does it feel? What does it represent for you? What could be the impact for your label? What is your relation with Chinedu Ukabam? How did you connect?
I was contacted by Chinedu Ukabama few months back about taking part in SUPAFRIK Toronto Pop up event. Having never previously heard of the organisation (and being unaware of the thriving African fashion scene in Canada) I checked them out and was very impressed with what they had already achieved. Also, aside from Chinedu's proffesionalism, he's also doing great things as designer. I was definitely excited to have Chichia be a part of it, a great way to branch out into that market. It's good to see Okayafrica is joining them for their US debut.
Could you describe your collection? What is your favorite piece and why?
The SS13 capsule collection "On Second Toughts.." is inspired by the idea of first impressions vs. how a person's true personality can be revealed through time. This is translated through pretty understated shapes with intricate detailing upon closer look. I looked at experimenting with deconstruction, layering contrasting textures, embellishments and colours as well as mixing printed cotton with fabrics such as viscose jerseys and silks. My favourite pieces are the 'Extrovert' patchwork dress and the 'Neurotic' patchwork tee both for their colorful and throw-on easiness.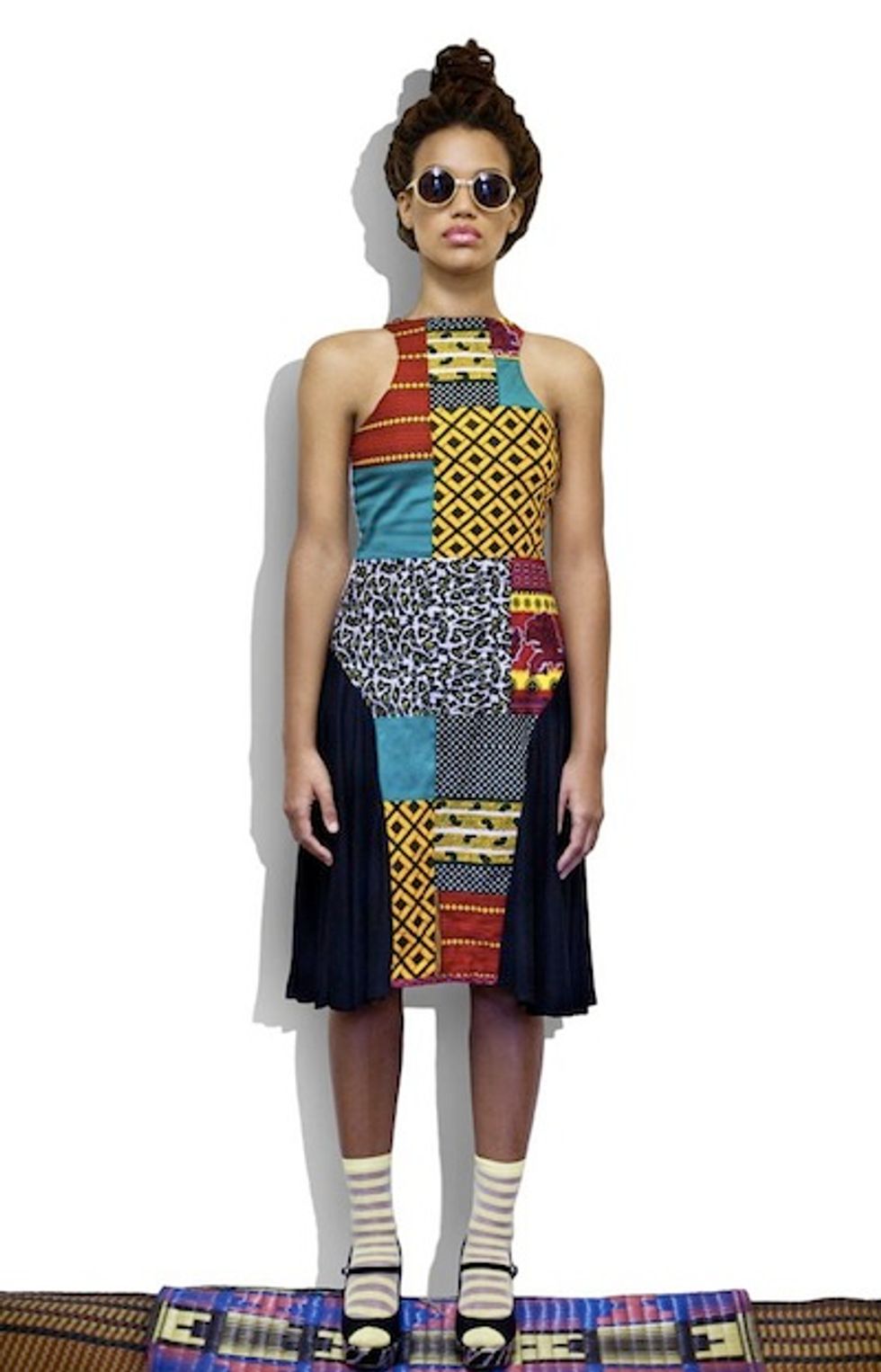 What's next?
We're excited to be debuting our SS13 collection in the upcoming JUMBLE TOKYO exhibition in Japan on the 25th and 26th October, stay tuned for other events we will be taking part in towards the end of the year.