Brittle Paper brings to our attention that Chimamanda Ngozi Adiche's classic book covers are getting a facelift—again.
---
Previously Joan Wong, who designs for leading publishing houses, redid book titles "Americanah," "Half of the Yellow Sun" and "We Should All Be Feminists" with bold, chalky typeface.
This time, renowned NYC-based designer Jo Walker has swathed the prize-winning Nigerian novelist's canon in African wax print or Ankara fabric.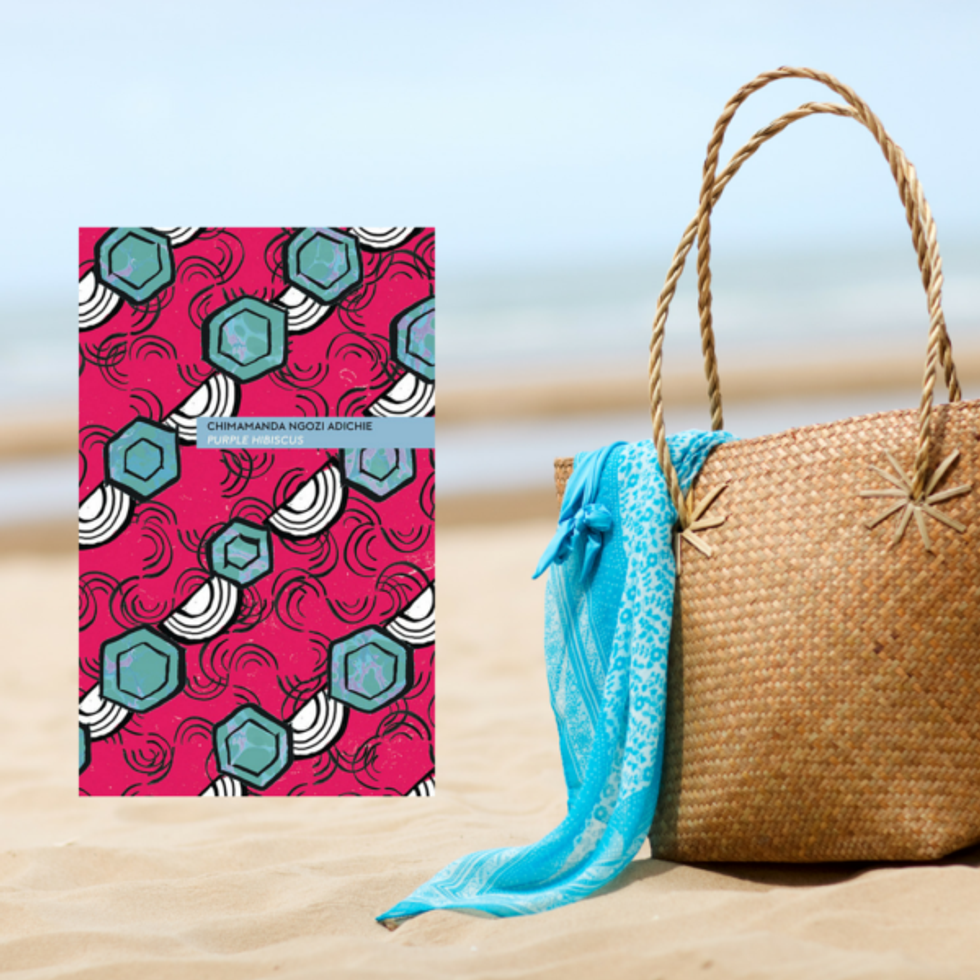 Chimamanda Ngozi Adiche's classic gets an Ankara facelift by NYC-designer Jo Walker, Photo via Brittle Paper
Though Ankara appears to be synonymous with African contemporary fashion while growing in popularity around the world—Luxury shoe designer Christian Louboutin recently launched a wax print collection called "Africaba" and the fabric is the centerpiece of an exhibition "Creative Africa" currently on display at the Philadelphia Museum of Art —literary fashionistas wouldn't be nearly as delighted if they clearly understood that despite its adoption by African consumers like well-to-do families for ceremonies as well as African merchants, Walker's selection honoring the literary star is banal and inauthentic.
Yes, beloved wax print may be donned to express and affirm African identity, but if we peel back the Ankara veil, it still remains mostly a European, more specifically Dutch—hence its other nickname Dutch Wax—commercial product.
The textile's origins are Indonesian, made using the wax resistant technique called Batik, but as a result of colonization, a cheap imitation began being manufactured in Europe in countries such as Holland, France and England. For example, the van Vlissingers were the merchant family responsible for bringing the batik-dyed fabric to Europe for mass production, and established luxury fabric brand Vlisco, in the mid-1800s.
Add to this that the commodity wasn't originally intended for an African market—Dutch traders sold it along the Gold Coast which happened to be part of their route to Indonesia. To this day, although the major manufacturers have adapted their design motifs to appeal to the African consumer, the true beneficiaries remain European and their pocketbooks. Sorry, even so-called Ghana production houses Woodin and Akosombo Textiles Limited (ATL), who employ African executives as a veneer, are subsidiaries of Holland's Vlisco and England's ABC Textiles, respectively.
Upon closer inspection, it seems what truly makes Ankara fabric uniquely African are the bodies it's draped over.
To learn more, read this blog post by Eccentric Yoruba, and if your vibe hasn't been killed, scroll down to see Adichie's revamped book covers.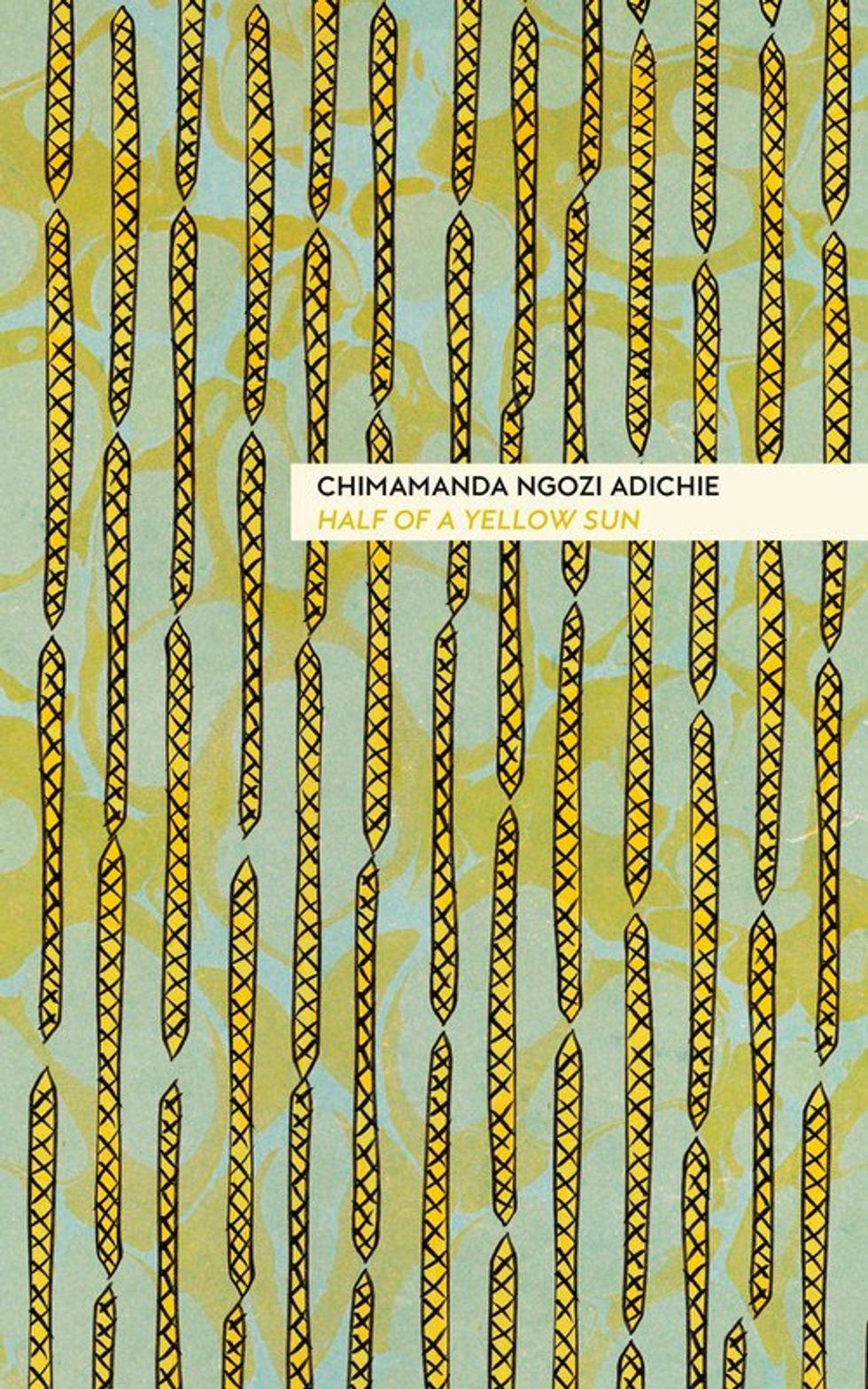 Chimamanda Ngozi Adichie Half of a Yellow Sun, Photo via Brittle Paper
Chimamanda Ngozi Adichie Americanah, Photo via Brittle Paper
Chimamanda Ngozi Adichie Purple Hisbiscus, Photo via Brittle Paper
Chimamanda Ngozi Adichie The Thing Around Your Neck, Photo via Brittle Paper