Chimurenga Renaissance 'Defenders Of The Crusades'
Stream Shabazz Palaces side project Chimurenga Renaissance's 4-track EP, a marriage of Zimbabwean instrumentation and hip-hop.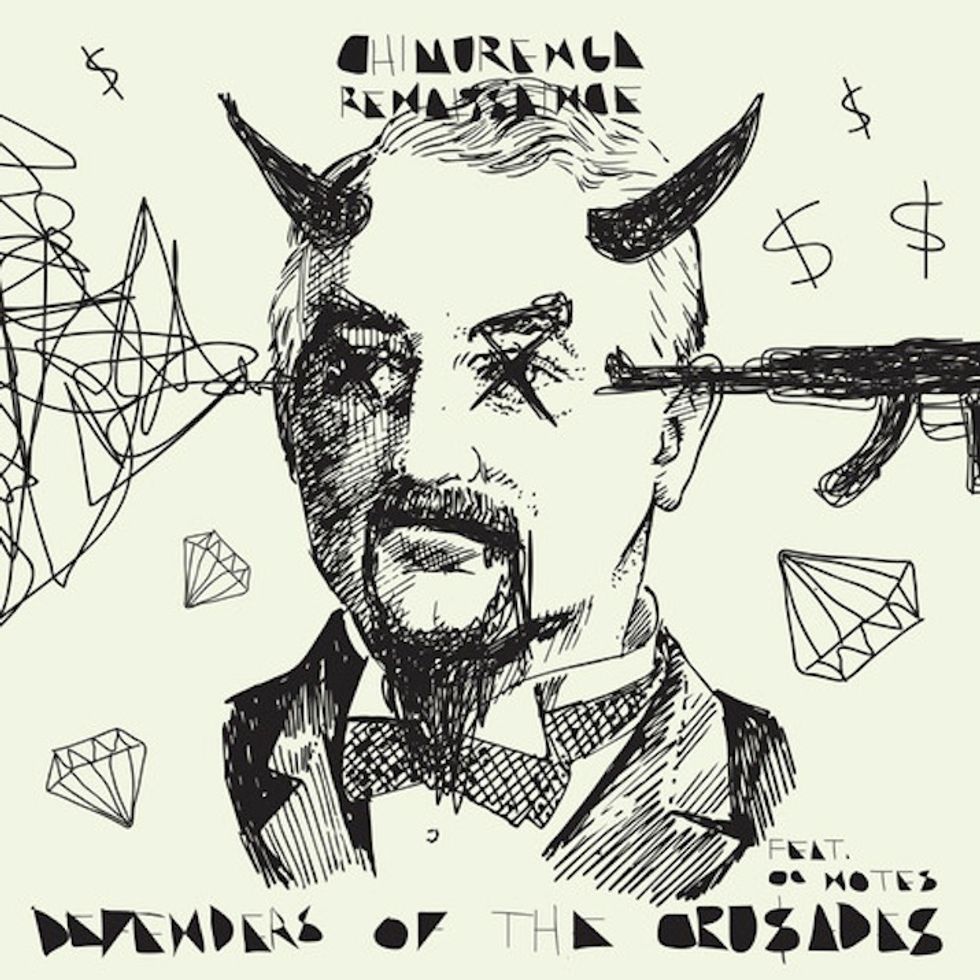 ---
Chimurenga Renaissance, the project from Shabazz Palaces' Tenda Maraire, fuses wide-ranging Zimbabwean influences with hip-hop beats & rhymes. The newly dropped Defenders of the Crusades EP consistently juggles both sonic landscapes — which you can hear in Tendai's raps, the Dilla sirens at the beginning of "Dont," and the infusion of Zim percussion in "Pop Killer" and "I Will Always Love You." Stream Chimurenga Renaissaince's Defenders of the Crusades and watch a recent video for "It's Time 4u2go" below.