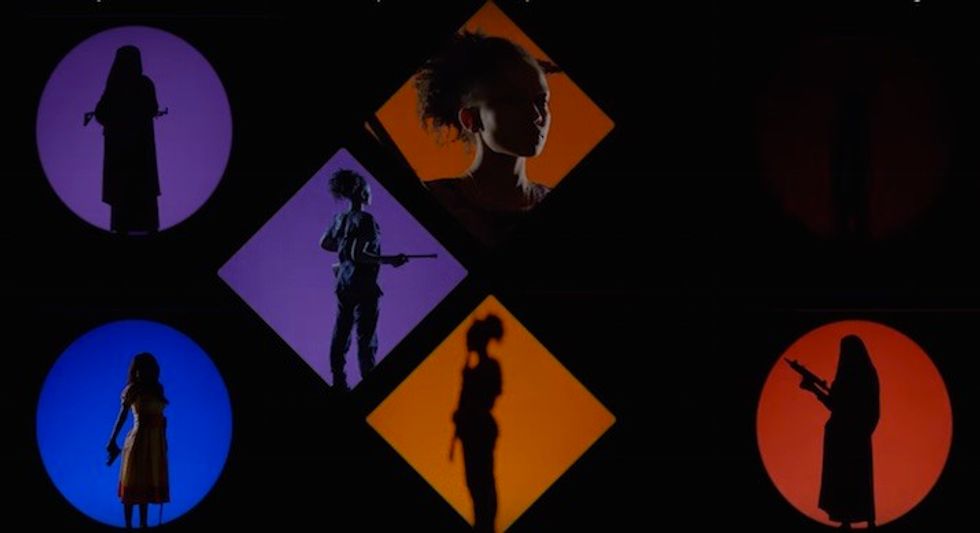 ---
The music of Chimurenga Renaissance, the project of Shabazz Palaces' Tendai 'Baba' Maraire & Congolese-American guitarist Hussein Kalonji, rearranges a wide scope of Zimbabwean sounds through an experimental hip-hop lens.
The duo continue that sonic path in Girlz With Gunz, a 27-minute EP that blends rhymes with live mbira and ngoma drums. It's a sound inspired by "otherworldly sonics, Zimbabwean beats, Afro-conscious hip-hop, Congolese guitar ambiance, and political fire," says the band.
Girlz With Gunz, which features contributions from THEESatisfaction's CAT, is loosely tied by the theme of the "revolutionary African woman."
The group just dropped a full visual stream of the EP, which features a cast of rotating gun-wielding figures backlit by flashing colors.
Check it out below. Girlz With Gunz is out February 5 on Glitterbeat Records.