News Brief
Ghana's Christian Atsu found dead Weeks After Turkey Earthquake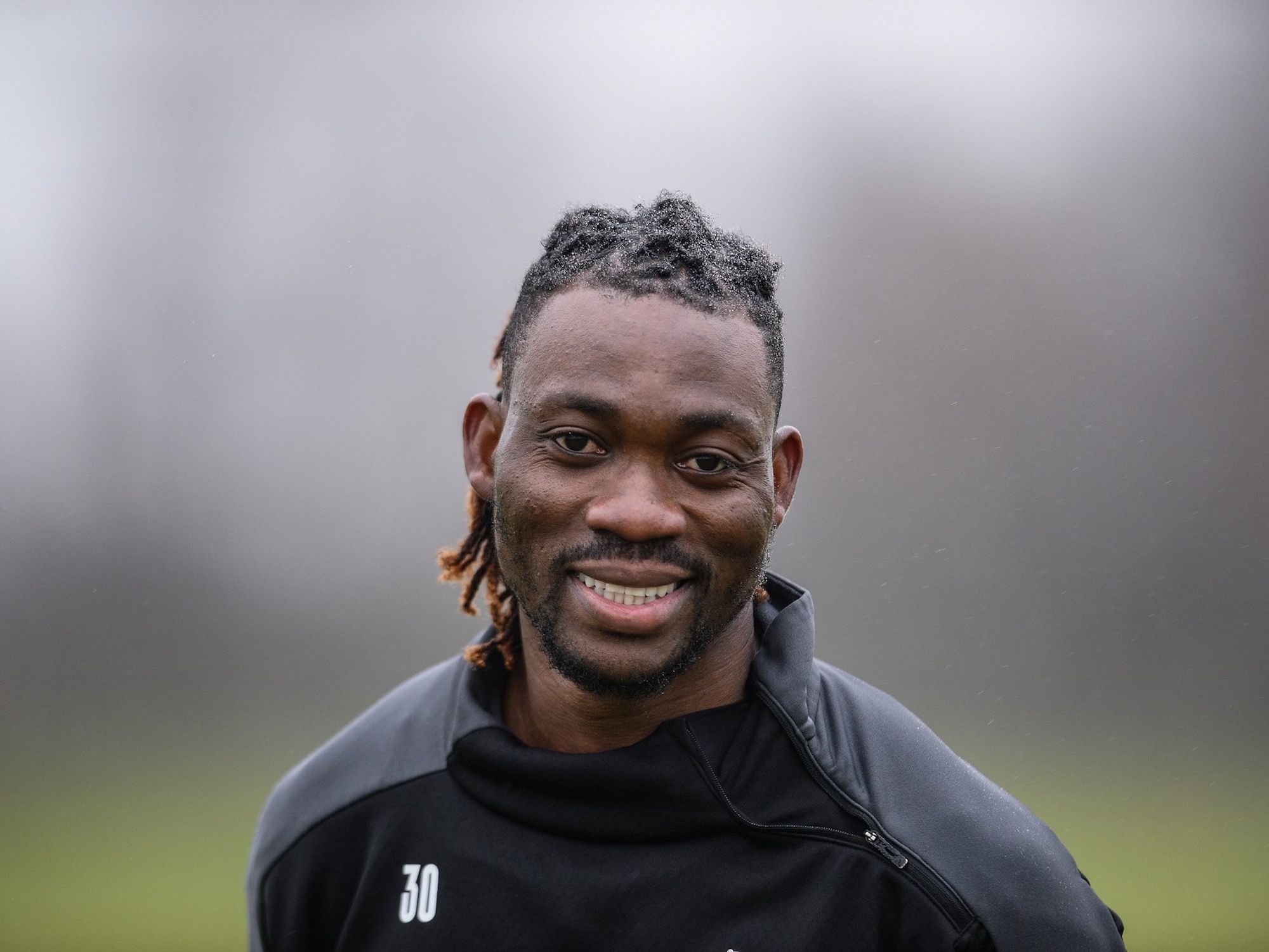 Photo Credit: Serena Taylor/Newcastle United via Getty Images
Ghana winger Christian Atsu was found dead under the rubble of the building he lived in in southern Turkey. He was only 31.
After almost two weeks of searching, Ghana winger Christian Atsu was found dead under the rubble of the building he lived in in southern Turkey, his agent, Nana Sechere, announced on Saturday. He was only 31.
"It is with the heaviest of hearts that I have to announce to all well wishers that sadly Christian Atsu's body was recovered this morning," Nana Sechere wrote in a tweet. "My deepest condolences go to his family and loved ones."
Atsu, who was born in Ada Foah and would later be a member of Ghana's World Cup team in 2014 at age 24, played for the Turkish club Hatayspor. He joined the club just last year. Before that, he was a member of a number of European clubs, including Porto, Chelsea, and Newcastle United. Before his stint with European teams, he had a successful run with Ghana's national team, the Black Stars; in 2015 he won the player of the tournament award during the Africa Cup of Nations.
Just a day before the earthquake, Atsu scored a game-winning goal against Kasimpaşa. After the news was released, Hatayspor sent out a tweet honoring the player: "There are no words to describe our sadness." They also announced that Atsu's body was being transported back to Ghana for the funeral.
It has been a traumatic week for friends, family, and fans of Atsu. On Tuesday, February 6, Atsu was reported to have been pulled out alive from the wreckage after 26 hours and was taken to the hospital for treatment. However, by Wednesday, February 8, Gurbey Kahveci, the team doctor of the club, said that both Atsu and the sporting director, Taner Savut, were still yet to be found, indicating a case of mistaken identity. (Savut has still not been found.)
Since the earthquake, the building they were living in, the 12-story Ronesans Rezidans building, has come under scrutiny for how easily it crumbled after the earthquake. Even more controversially, The building's contractor was reportedly detained after apparently trying to leave the country.
News of Atsu's death shocked the global soccer community, with players and clubs sending out their conldoansces.
On February 6th, 2023, a 7.8-magnitude earthquake hit Turkey and Syria, with the Hatay province where Atsu was living hit the hardest. The death toll is massive: at least 45,000 people have already been reported death. And the death roll is only expected to rise.