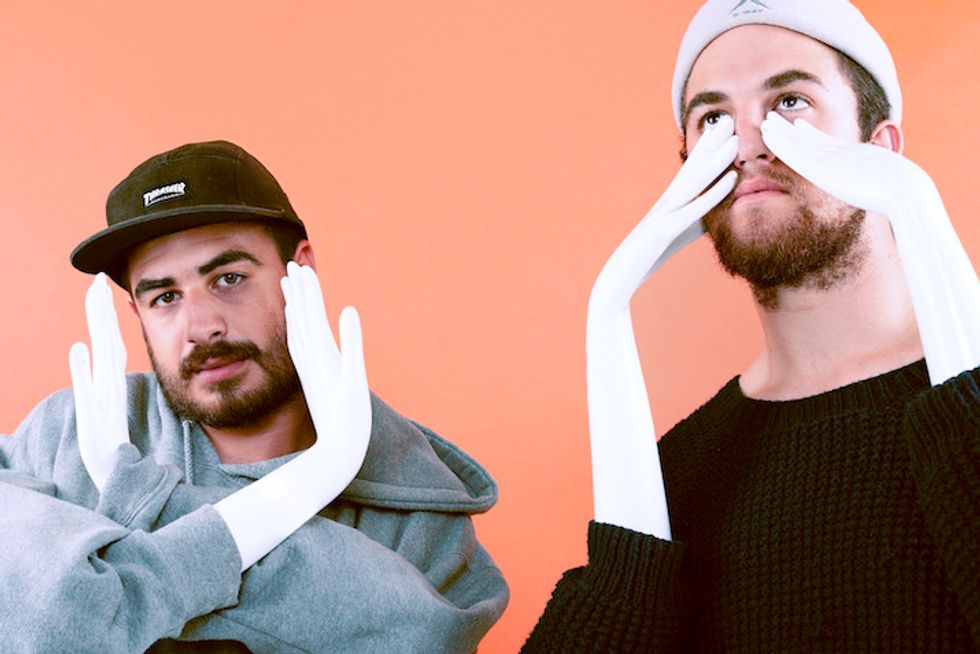 ---
Photo: Kent Andreasen
It's been almost two years since Christian Tiger School flew out to New York City and linked with BK vocal hero Bilal and Queens rap crew World's Fair to truly mind-blowing results for our Player Xchange series. Now, the Cape Town-based production duo are gearing up to release their debut album at NYC's iconic hip-hop and electronic music powerhouse Tommy Boy Entertainment. Previously teased as a limited edition cassette back in 2014, Chrome Tapes sees Luc Vermeer and Sebastian Zanasi integrating techno, house and experimental sounds to their L.A. beat scene-influenced hip-hop production.
In April the guys shared the thumping, uptempo first single off the LP with "Chorisolo," which they followed up with a slow-building eight-and-a-half minutes of multi-chaptered technical mastery. That second single, "Cinderella Rocafella," now has an equally woozy clip by South African filmmaker Christopher Bisset (who was previously behind the "Chorisolo" dog visuals). Speaking to THUMP, the director said "The video was inspired by the work of Steve Rutt and Bill Etra, who built these amazing analogue video synthesizers in early 70s New York. There are maybe four left, and they're all well guarded, so I started looking at ways of emulating the synthesizer. I built a system using Trapcode Form, displacing pixels based on their brightness. Night footage started getting this great depth, so we spent a week in Mumbai shooting night markets, train rides, and street scenes. That footage forms the basis of the film."
Chrome Tapes arrives June 16th on Tommy Boy Entertainment. Ahead of the release, CTS have also shared a "premix" EP of Chrome Tapes remixes by Slugabed, MNDSGN and Markus Wormstorm, which you can stream on Spotify here.