Film
Jul. 24, 2014 04:55PM EST
Cinemafrique: African Film & TV News On 'Gone Too Far!' In UK Cinemas, 'Gidi Up' Season 2, 'Grigris' Digital Release + More
The latest in Okayafrica's Cinemafrique features African film and TV news on 'Gone Too Far!' 'Gidi Up' season 2, 'Grisgris' and more.
---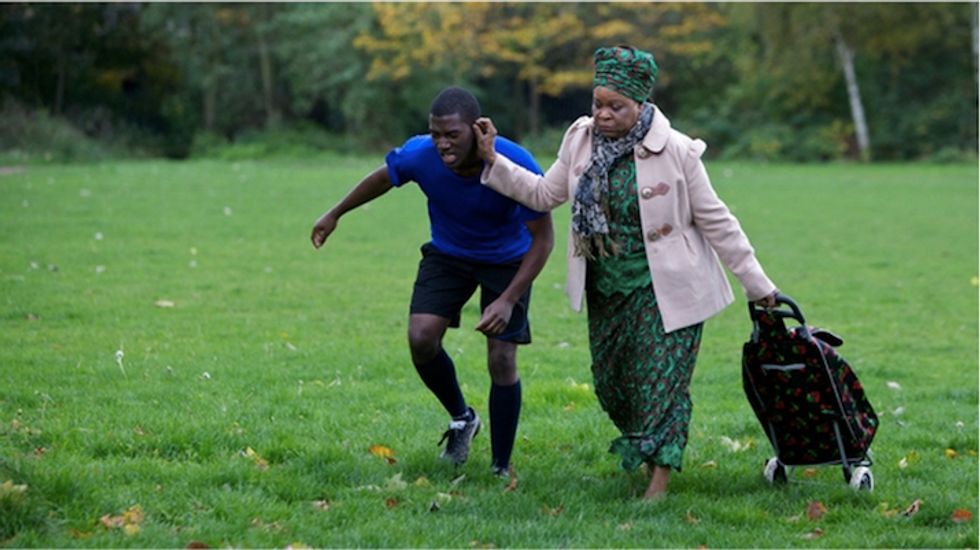 Still from 'Gone Too Far!' (2013)
Welcome to the latest installment of Okayafrica's Cinemafrique series. Every other Thursday we highlight the latest film and television news from throughout Africa and the diaspora. This week we take a look at the theatrical premiere of Nigerian-Brit comedy Gone Too Far (one of our Top Films of 2013), the second season of hit Naija webseries Gidi Up, Accra Theatre Workshop's call for Ten Minute Plays, the upcoming DVD/digital release of Chadian romantic thriller Grigris and South African music documentary Shield and Spear. Click on for the full scoop.