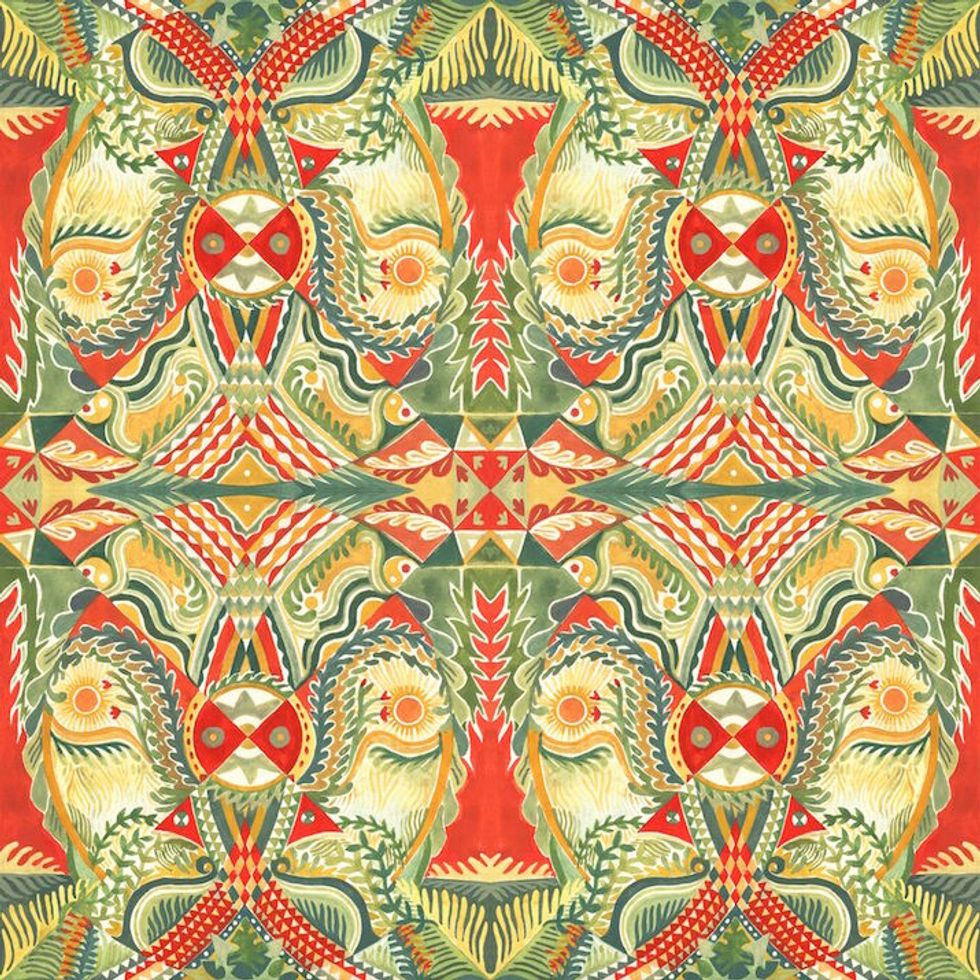 Watch Clap! Clap!'s animated and hand-drawn video for "Playfulness," a song inspired by his newborn baby daughter.
---
Simple EP cover artwork.
Italian producer and jazz multi-instrumentalist Clap! Clap! (aka Cristiano Crisci) is releasing his latest 6-track EP Simple, a follow-up to 2014's top album of last year choice Tayi Bebba. The producer mentions that his new EP was recorded during his girlfriend's pregnancy and was inspired by "simplicity of creation, and the minimalism of the desert landscapes in Sardinia where we were living." Today we're premiering Clap! Clap!'s new visuals for "Playfulness," a polyrhythmic highlight off the release that aims to represent a child's uncomplicated psyche. "Having a baby daughter, I pass most of the time playing with her and she's always smiling, she is so full of playfulness in a natural and simple way," he describes. "I tried to represent that kind of playfulness, using cheerful rhythms and using samples that represent to me the simple sense of... happiness." The hypnotizing music video for the single, directed by Loup Blaster, match that notion by pairing colorful, hand-painted drawings of patterns and figures reveling to the beat. Watch the video for "Playfulness" below and grab Clap! Clap!'s Simple EP, out today on Black Acre.