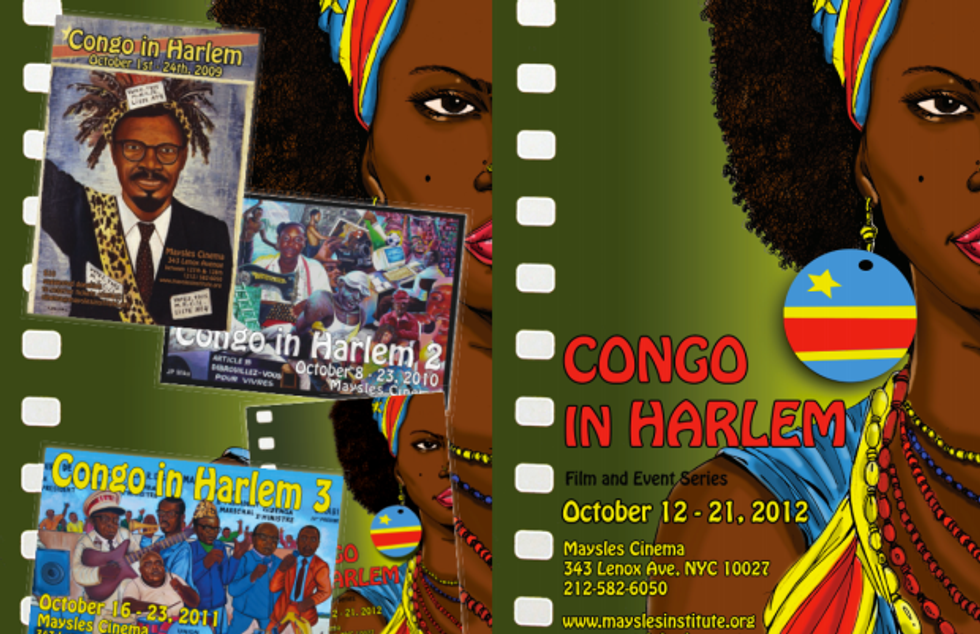 ---
This year celebrates the 4th annual "Congo in Harlem," a week-long series of film screenings, musical performances, panel discussions, and more taking place in Harlem Oct. 12-21. This year's program includes a wide selection of films by Congolese and international directors, ranging from political exposés to personal journeys, historical inquiries, artistic provocations, and groundbreaking animation. There will also be a retrospective of the work of pioneering Congolese animator Jean Michel Kibushi, and Dieudonne Hamadi, an emerging talent from Kinshasa, will be in person to offer a sneak peak at his latest film.
We're particularly interested in the off-site discussion panel on the implications of Invisible Children's highly criticized KONY 2012 campaign from earlier this year. The discussion takes place Friday Oct. 12 at 7pm at The New York Society For Ethical Culture.  full information on Congo in Harlem 4, and a schedule of events go here.
[embed width="620"][/embed]
*The trailer above is for "Back To Mandima" which will screen Weds. Oct. 17th at 7:30pm. Buy tickets here.