News
Aug. 19, 2015 07:30AM EST
10 Leading Designers From Africa To Know
'Contemporary Design Africa' author Tapiwa Matsinde highlights 10 leading contemporary decor designers from Africa.
---
Centro de Arte Africana (Product Design, Mozambique)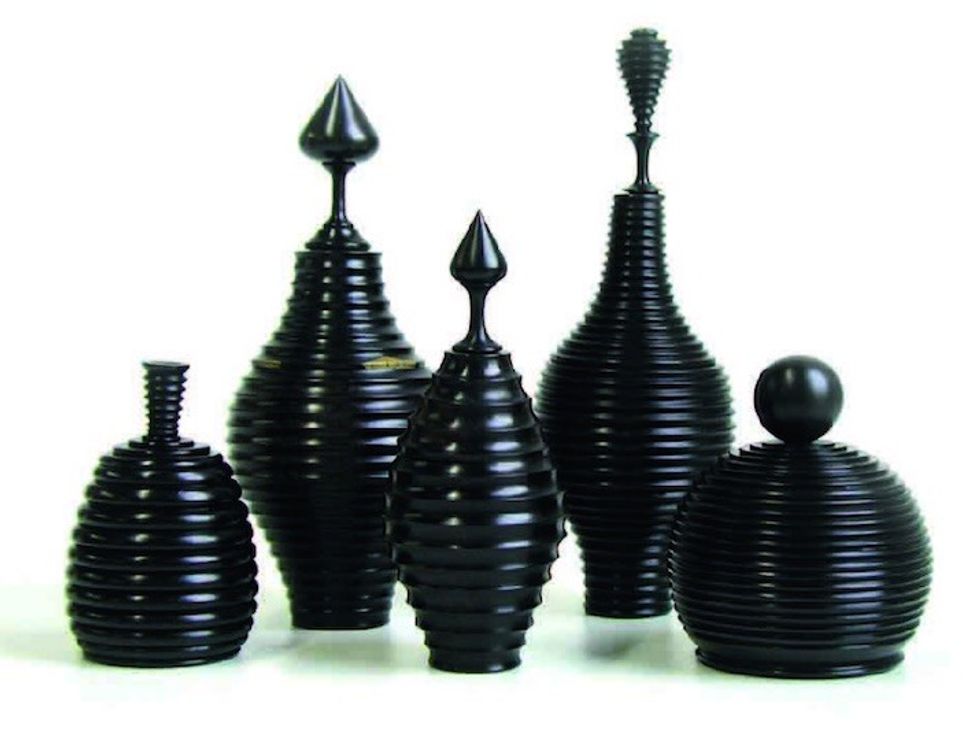 Centro de Arte Africana: Wooden Vessels © courtesy Deborah Mason for Aid to Artisans– Featured in Contemporary Design Africa © Thames & Hudson
Centro de Arte Africana is a wood carving collective In Mozambique that was founded in 1992 by Carlos Mondlane. Mondlane is a master wood carver who wanted a way to help his fellow craftsmen meet an increasing demand for local wood carved products. The company produces a wide range of products from sustainably sourced woods, including sandalwood, mpingo and Mozambican ebony. Centro de Arte Africana was developed with assistance from Aid to Artisans, and is now Mozambique's largest exporter of hand carved products and accessories.