News
Aug. 19, 2015 08:30AM EST
10 Leading Designers From Africa To Know
'Contemporary Design Africa' author Tapiwa Matsinde highlights 10 leading contemporary decor designers from Africa.
---
Tekura (Furniture, Ghana)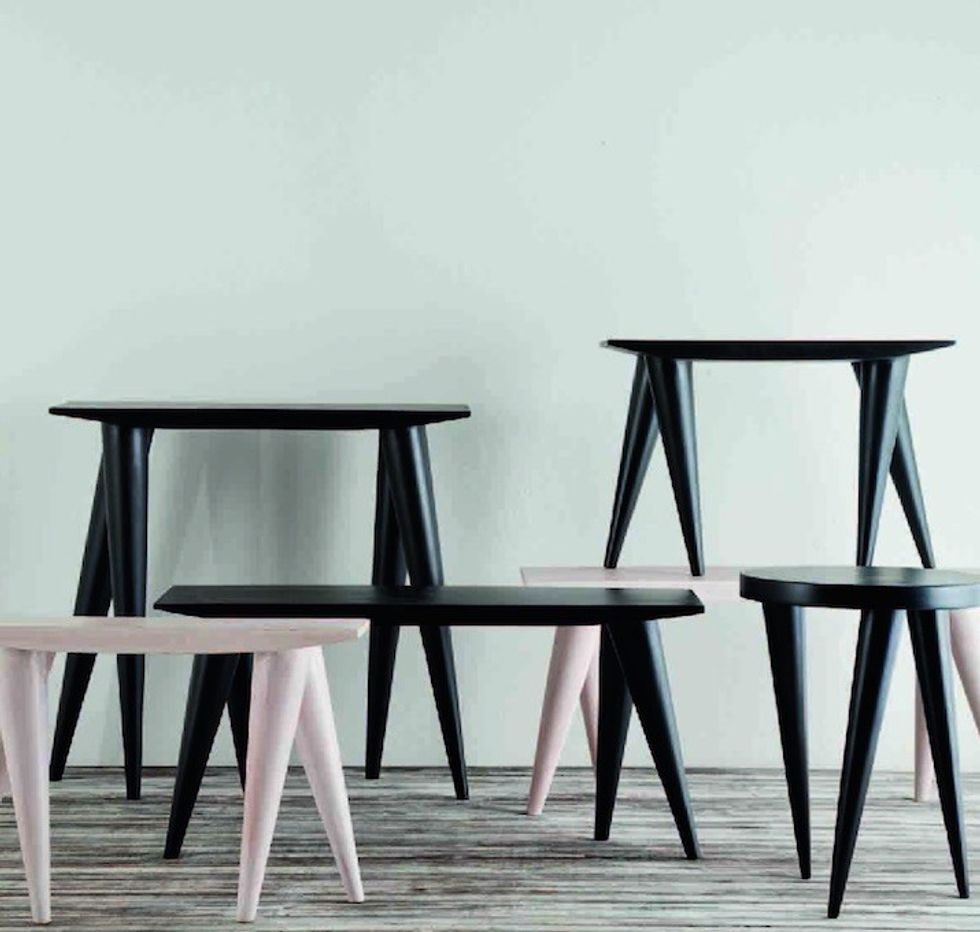 Tekura: Walking Tables © courtesy David Ross for Amaridian– Featured in Contemporary Design Africa © Thames & Hudson
Tekura was started in 2000 by self-taught furniture designers, Josephine and Kweku Forson. The studio produces award-winning handcrafted furniture and decorative objects that are inspired by Ghana's rich artistic heritage. Elements and symbols of ancient legendary cultures such as those of the Fante and Asante are reinterpreted into stylised contemporary forms. Self-taught furniture designers, the Forsons have developed their own unique furniture production techniques, producing Tekura's collections in partnership with local artisans working from the company's Accra-based workshop, which also doubles as a gallery space showcasing the designs.