'Contemporary Design Africa' author Tapiwa Matsinde highlights 10 leading contemporary decor designers from Africa.
---
ZENZULU™ (Basketry, South Africa)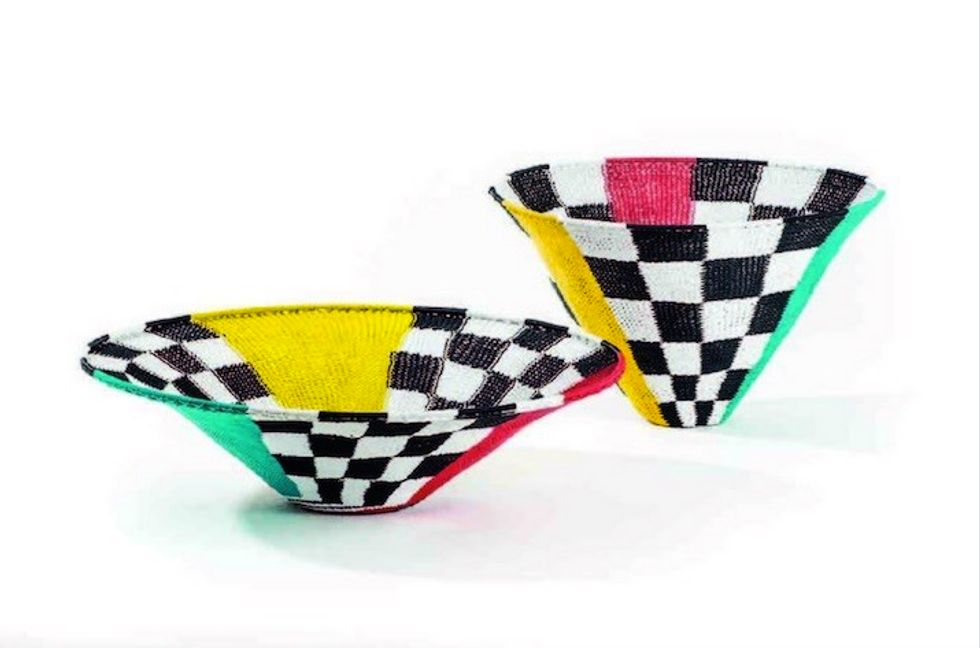 ZENZULU™: Woven Vessels © Angela Buckland for ZENZULU™– Featured in Contemporary Design Africa © Thames & Hudson
Design-led craft characterizes the bold patterned and colourful designs of ZENZULU™, a South African design studio that hand-weaves colourful recycled telephone wire into sophisticated decor products. The company was founded in 1996 by Marisa Fick-Jordaan, who began by setting up a project mentoring local master weavers in basket-weaving techniques. As the group grew they began experimenting with different ways of combining traditional Zulu craft techniques with cutting edge design. This has resulted in the production of innovative collections that are redefining the traditional images of African basketry.