'Contemporary Design Africa' author Tapiwa Matsinde highlights 10 leading contemporary decor designers from Africa.
---
Jean Servais Somian (Furniture and Product Designer, Côte d'Ivoire)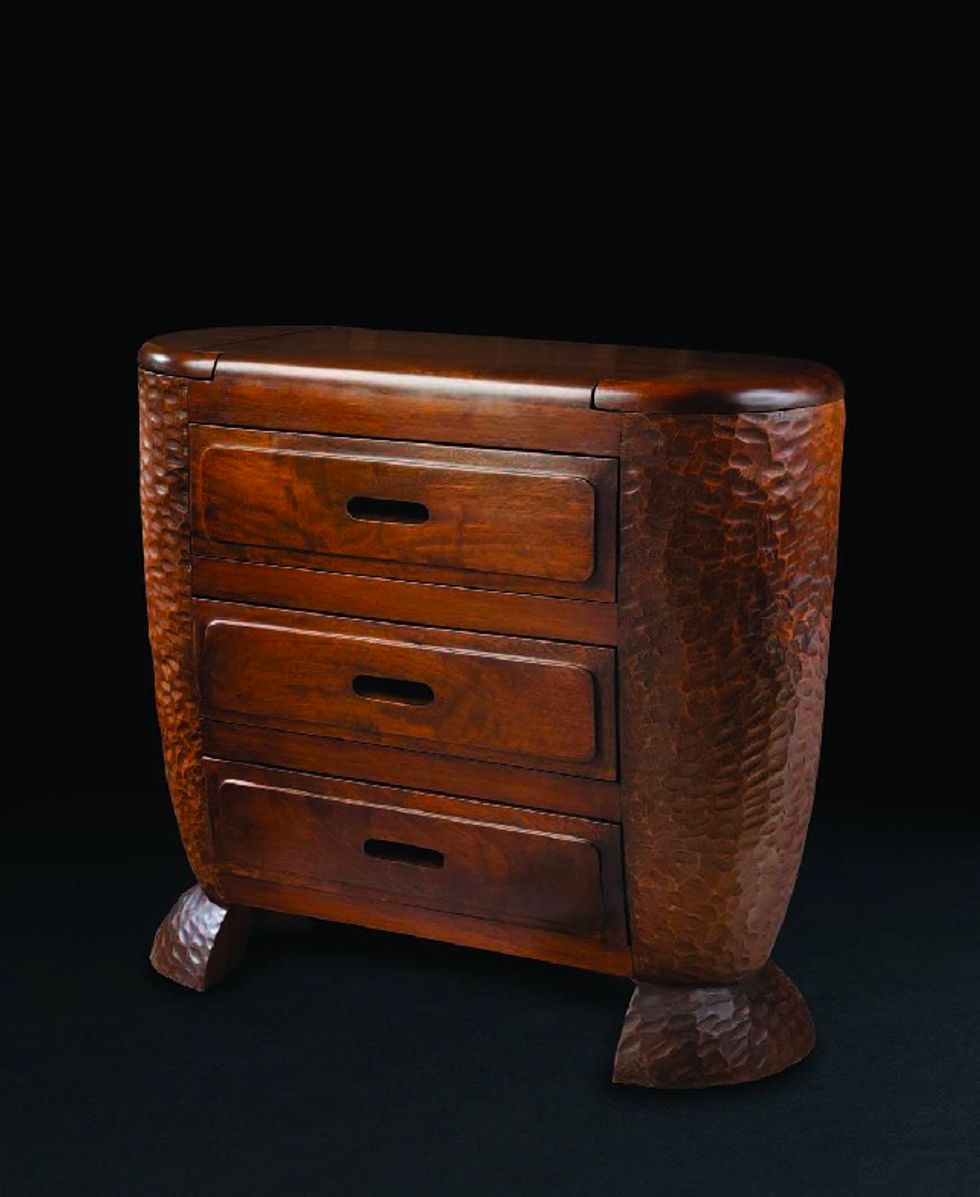 Jean Servais Somian: Mama, chest of drawers © Philippe Louzon for Jean Servais Somian– Featured in Contemporary Design Africa © Thames & Hudson
Furniture, product designer and sculptor Jean Servais Somian draws on Africa's long-standing wood carving traditions. Born in Côte d'Ivoire, Somian trained as a carpenter and cabinetmaker in Abidjan, before taking up a furniture design internship in Lausanne, Switzerland, to develop his craft. He later moved to France, but it was not until a trip back to Côte d'Ivoire that he began to properly focus on creating furniture. He set up his workshops in Grand-Bassam in 1999– where he continues to work with a team of highly skilled cabinetmakers and artisans, creating heirlooms of the future. Somian's design aesthetic fuses African and Western influences, and he prefers to work with wood, mainly coconut wood and other local species such as iroko and mahogany. Decorative elements such as leather and stone complete his furniture designs.