Film
Ethiopian Post-Apocalyptic Sci-Fi Film 'Crumbs' To Make Its US Premiere At The Los Angeles Film Festival
Miguel Llansó's Ethiopian post-apocalyptic sci-fi feature-length film 'Crumbs' will make its US premiere at the Los Angeles Film Festival.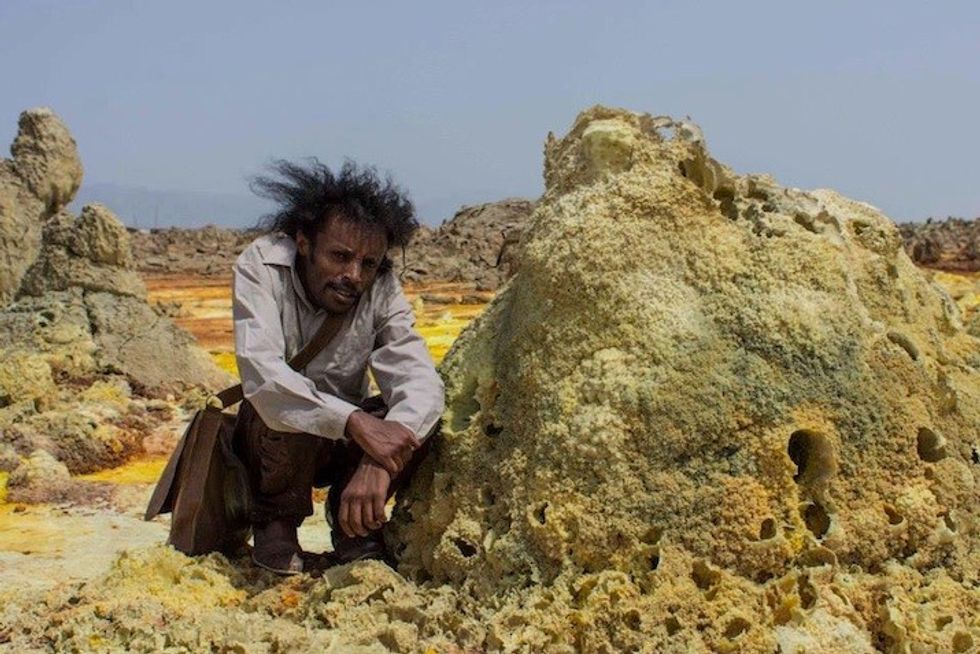 ---
Photo via Indiepix
In February we shared the bizarre first trailer for Addis Ababa-based Spanish director Miguel Llansó's Ethiopian post-apocalyptic sci-fi feature length, Crumbs. Shot in Ethiopia with an all-Ethiopian cast, the 68-minute "romantic, Surrealist science-fiction epic" tells the tale of a "strange-looking" scrap collector by the name of Gagano (played by Daniel Tadesse). According to a description on the film's official site, "gripped by daydreams and constant fears, the diminutive Gagano has had enough of collecting the priceless crumbs of decayed civilization, including the most valuable: merchandise from Michael Jackson and Michael Jordan. When a spaceship that has been hovering high in the sky for years starts showing signs of activity, Gagano has to overcome his fears – as well as a witch, Santa Claus and second-generation Nazis — to discover things aren't quite the way he thought."
After the film made its world premiere in January at the Rotterdam International Film Festival, IndiePixannounced they'd acquired all U.S. rights to Crumbs. Now, Shadow & Act reports the film will make its North American premiere in June at the Los Angeles Film Festival. The project is included in the festival's new Nightfall section of eight films designed to "make audiences squirm." Watch a trailer for Crumbs below, and stay tuned for news on when exactly it will screen at the LA Film Fest (which goes down June 10-18).
H/T Shadow & Act