News Brief
Worst Cyclone In Southern Africa's History Kills 190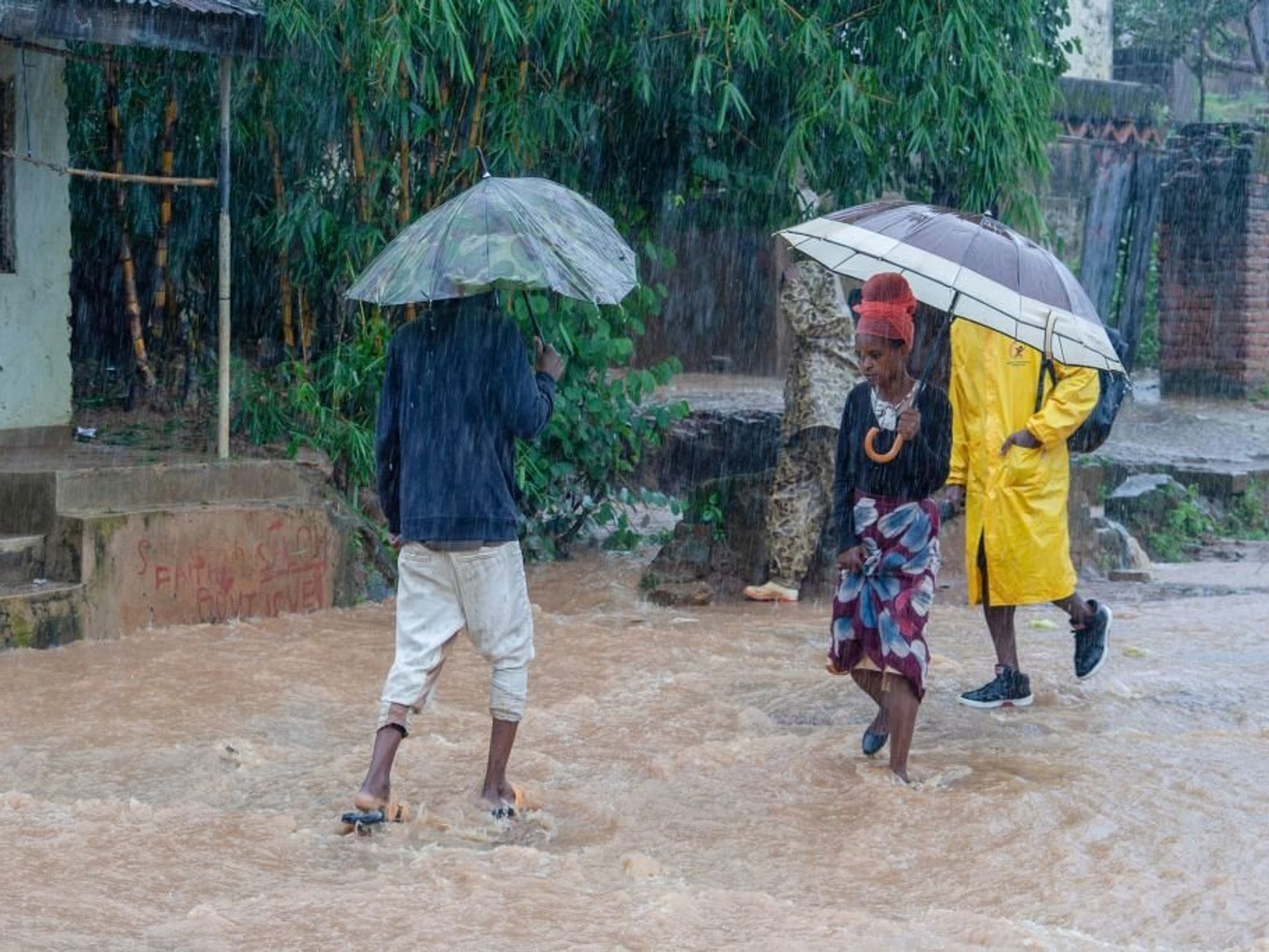 Photo by AMOS GUMULIRA/AFP via Getty Images
35 days in, and Tropical Storm Freddy has torn through Malawi and Mozambique, making it the region's longest lasting cyclone to date.
Southern Africa is currently in the grips of a very intense tropical cyclone. Tropical Cyclone Freddy is on its way out, according to meteorologists, however, the record-breaking tropical storm has left behind a trail of debris, death, and destruction in its five-week journey across the Indian ocean. Hundreds of people in Malawi and Mozambique have had to battle torrential rain and devastating wind twice this month, many falling victim to what has come to be the Earth's longest-lasting tropical storm.
---
Tropical Storm Freddy was first spotted on January 30th forming over Australia, reaching official "Tropical Cyclone" status by the U.S.-based Joint Typhoon Warning Center on February 6th. As the storm blew west over the Indian Ocean, wreaking havoc over the East African coast, mid to late February saw Madagascar, Malawi, and Mozambique battle heavy rains and flooding, with nearly 200 fatalities across the board. The storm subsided gradually in early March before making a brazen return over the weekend, pushing Malawi's death toll to 190, alone. Cyclone Freddy has been recorded as the Earth's most energetic cyclone to date, as its the first tropical cyclone to sustain seven rounds of rapid intensification -- meaning that the storm has gained momentum at random within short periods of time.
Of the three countries to experience a land fallen Freddy, Malawi and Mozambique have experienced the most devastating effects of the storm. Malawi's government declared that the country is in a State of Disaster in 10 districts, pleading to International players for support as locals use their hands to dig through the mud in their rescue efforts. Malawi's cultural hub Blantyre is overwhelmed, with the city's biggest hospital not being able to cope with the number of bodies coming in. In the neighboring Mozambique, around 10 deaths have been reported. The storm's second stint over the region was "worse than expected", according to The Mozambique National Institute for Disaster Management. As we reported last year, Africa contributes less than 5% of the planet's global emissions but bears the brunt of the climate crisis's force.