Zimbabwe-raised actress, Danai Gurira, best known for her role as fierce Michonne on AMC hit The Walking Dead, is absolutely radiant in the latest issue of Harper's Bazaar. She is also an accomplished playwright of Tony-nominated  Eclipsed currently on Broadway, starring Lupita Nyong'o and featuring an all black women cast, about the second Liberian civil war.
---
In the editorial—shot by David Urbanke and styled by Chrissy Rutherford—Gurira is decked out exclusively in her favorite African labels such as Washington Roberts, Kisua, Weruzo and Tsemaye Binitie. And she discusses how the enduring effect of colonization on the continent shaped her Zimbabwean identity.
Stepping out of colonization is a very tricky process. It's not just all about, 'Now we can vote.' It's a multi-generation process of regaining an identity, but also accepting that your identity is not going to be what it was once before. It's always going to involve the assault of colonization—it will always be a part of the fabric of who we are.
She's been a champion of telling the stories of African women through her works Into the Continuum, The Convert and Familia, which have been well-received off Broadway. When asked her perspective on the need for more "minority stories on stage and screen," Gurira responds:
I never consider myself a minority. I see people who look like me in Barbados, in Trinidad, in Haiti, in London, and in Brooklyn. So I don't know what the heck anyone means when they call me a 'minority.' There's something about that word to me. It just minimalizes people.
She adds that stories about people of color shouldn't be reduced to being referred to as "minority stories," posing these thoughtful questions:
If a story is telling a truth, then why shouldn't it affect everybody? I've been affected by [the work of] white men before. Why can't black women on stage tell stories that can affect white men in the audience?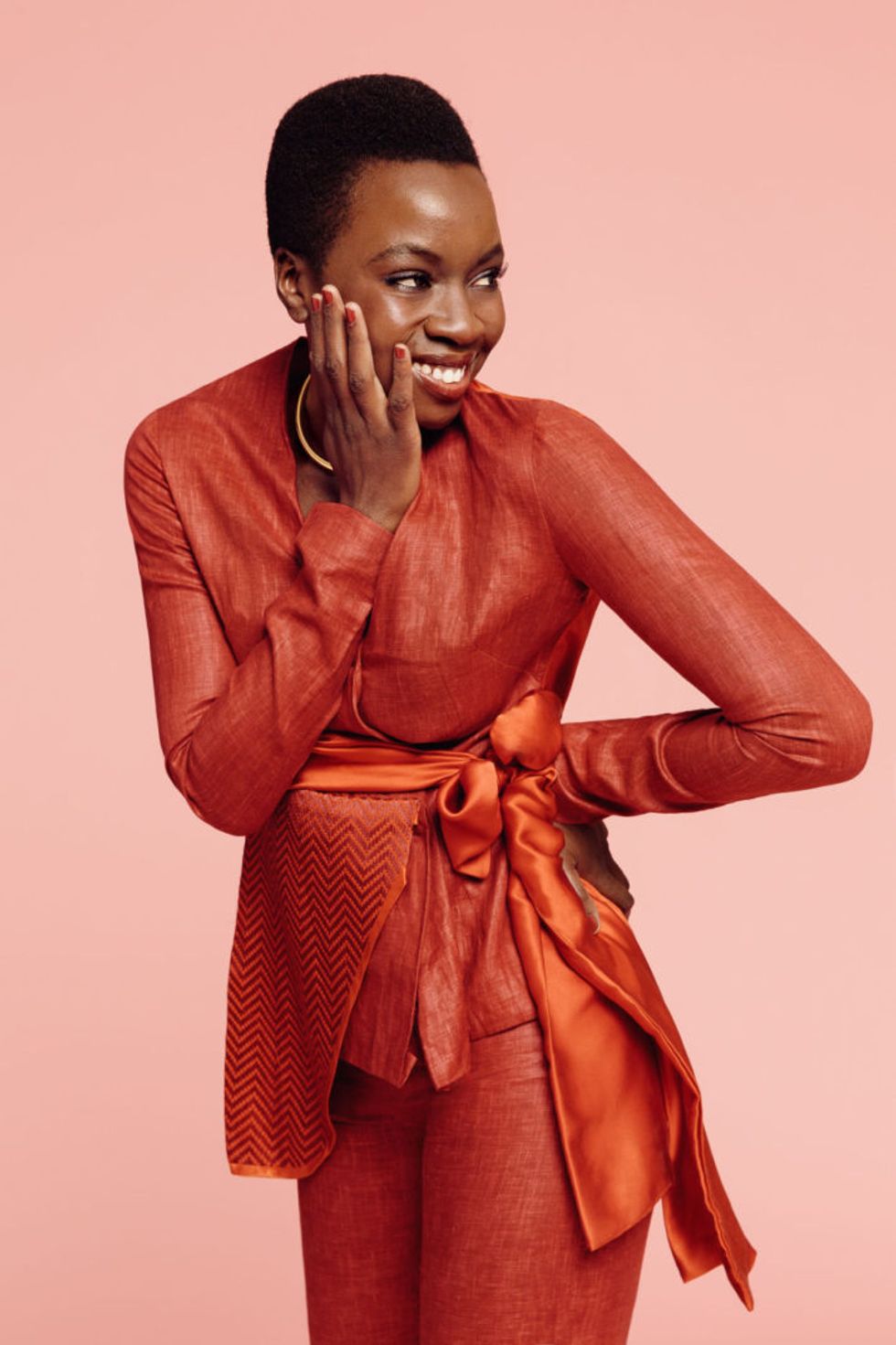 All images for Harper's Bazaar; Photographer David Urbanke
All images for Harper's Bazaar; Photography by David Urbanke
All images for Harper's Bazaar; Photography by David Urbanke
Read the full Harper's Bazaar editorial here.